It's a Huntington Beach Girl's Getaway
Published: Wednesday, August 2nd 2023
by Spafinder
---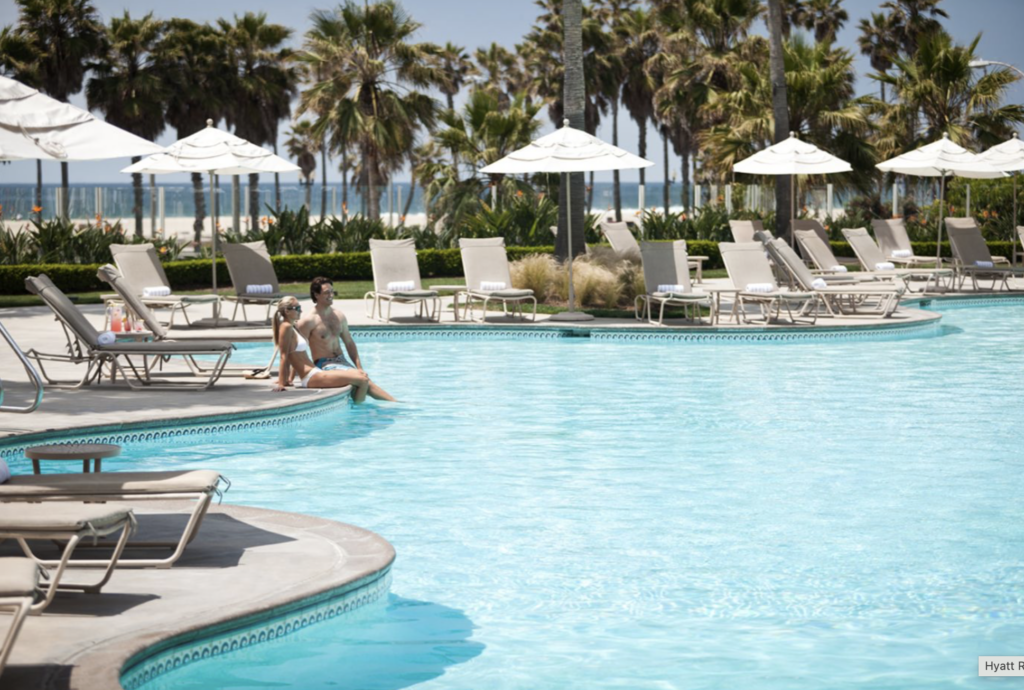 Things are heating up on your girl's getaway…because you're beach bound and on your way to Huntington Beach! Located south of Los Angeles in sunny California, this beach side locale is known for surfing, a beautiful historic pier, and tons of wildlife. But after a day on the water, be sure to recharge with your girlfriends with a stunning spa deal that will wash away the salt and soothe your sun kissed sun to a dewy glow.
The Pacific Waters Spa is a retreat you and your girlfriends will LOVE. Hit up this ocean inspired holistic spa with your girlfriends. And choose between a 50-minute Pacific Waters Massage or a 50-min Signature Organic Facial. Which ever you choose, you will end the treatment feeling rejuvenated, restored, and recharged. After your service, enjoy a glass of champagne and indulge in lunch poolside. Then spend the day enjoying the steam rooms, dry saunas, and whirlpools to really lock in the relaxation. This will get you ready to hit Huntington Beach in the evening for a fun night out with your girlfriends.
Orange County Escape
The Hyatt Regency Huntington Beach in Orange County combines the art of leisure with the art of wellness. A Spanish architectural design aesthetic plays throughout this 517-room resort, which offers direct access to the beach. Offering something for everyone, the Hyatt Regency has phenomenal dining venues, including an AAA Four Diamond winner, that celebrate the fresh and healthy Californian cuisine. Plus the Pacific Waters Spa, imbued in Mediterranean style fused with California flair, utilizes extracts sourced from the sea in treatments. Spa highlights include saltwater whirlpools, sauna and steam areas, outdoor relaxation lounges, a state-of-the-art fitness center and a spa grotto.
It's truly a magical escape for you and your girlfriends to getaway from it all. And enjoy the slower paced, relaxing seaside vibes of Huntington Beach. Perfect for a quick weekend jaunt from Los Angeles or a stop on a coastal road trip. Plus with fantastic weather all year round, you can enjoy the Hyatt Regency Huntington Beach whenever you can. However, be aware the Reconnect and Relax with Your BFFs offer is only valid from August 1st to the 31st.
Huntington Beach is a Gem of the Pacific Ocean
Huntington Beach has the nickname Surf City for a reason – it's incredible waves offer unbeatable surf for a wide array of ocean activities. The boardwalk offers fun night life and stunning restaurants perfect for a causal stroll or a night of fun! Bring your pooches for a romp on the Huntington Beach dog beach. Or get in touch with your wild side at Bolsa Chica Ecological Reserve. Not matter what brings you enjoy, the endless sunshine and fresh salt air is sure to bring a smile to your face and a glow to your skin – especially after a visit to the Pacific Waters Spa!
Glamour Galore
Vacation like an A-lister with a day or night on the town. Don't forget your sunglasses! Leave the hustle and bustle of Los Angeles and escape like a celebrity who just needs to get away from it all. Lounge on the Hyatt Regency's lushious grounds and whirlpools onsite – away from the pesky photographers. Even splurge on a signature grotto for extra privacy and luxury. And when you are ready to be seen, venture out to a gourmet restaurant and enjoy fresh seafood and local fruits and veggies that are almost more of a star than the celebrities.