Getaway from it All at Kelly's Spa Nestled an Hour Away from Los Angeles at the Historic Mission Inn Hotel
Published: Saturday, September 2nd 2023
by Spafinder
---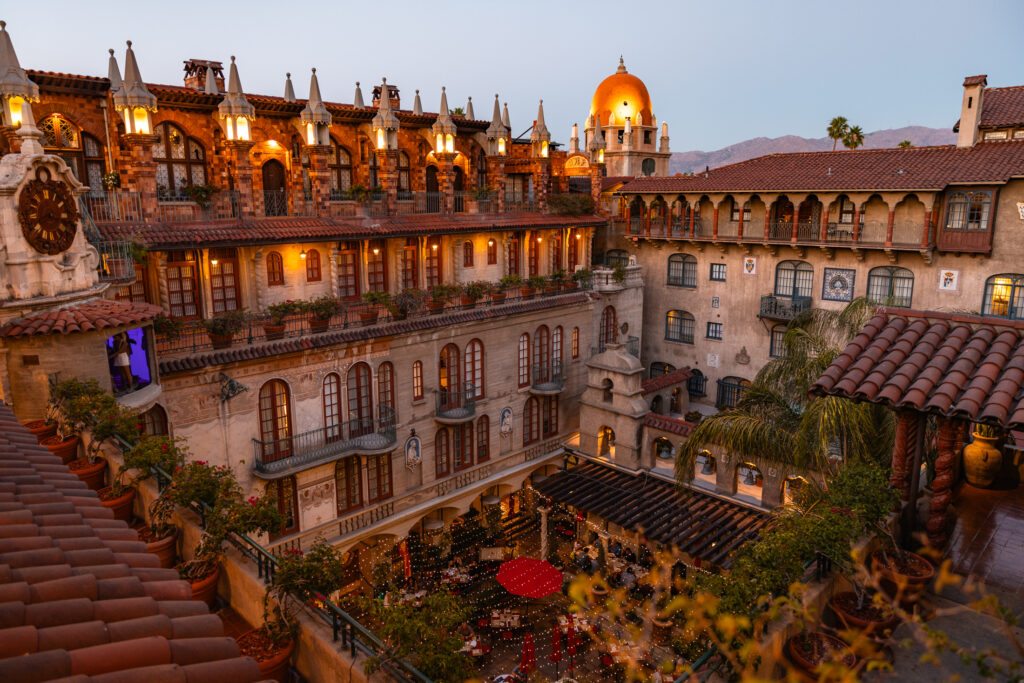 Do you need a relaxing getaway to escape the hustle and bustle of real life? Don't we all! Now's the time to book this fantastic deal for a $300 spa credit when booking a 2-night stay for 2 at the Mission Inn Hotel and Kelly's Spa is for you! It's the perfect chance to recharge and pamper yourself after a long hot summer of non-stop activity.
Kelly's Spa is not to be missed!
Recognized as one of the top ten hotel spas in the United States by Condé Nast Traveler, Kelly's Spa, nestled within The Mission Inn Hotel, seamlessly blends the historic Spanish Mission architecture of the inn with the tranquil ambiance of a timeless Tuscan wellness retreat.
Step into Kelly's Spa and let them transport you to an Old World paradise where you can embrace ancient healing traditions that cater to your unique preferences. Their intimate spa offers a sanctuary from the demands of daily life, evoking the charm of Tuscany with its architectural features like graceful archways, domed and barrel-vaulted ceilings, and a palette of rich gold Venetian plaster. The warm-toned woods, hand-painted frescoes gracing the walls, and luxurious marble mosaic flooring complete this opulent oasis.
Conveniently located just one hour east of Los Angeles and a mere half-hour north of Temecula, Kelly's Spa beckons you to escape the hustle and bustle and indulge in a world-class wellness experience. Discover why they are a hidden gem in Southern California here.
The Mission Inn Hotel is a Beautiful Historical Gem
Experience the timeless elegance of The Mission Inn Hotel & Spa in Riverside, California. This iconic AAA Four-Diamond hotel, framed by stunning Spanish Mission-style architecture, seamlessly blends rich history with modern luxury. Occupying a full city block in downtown Riverside, just moments from the Riverside Convention Center, this historic landmark invites you to create lasting memories.
As a National Historic Landmark and a member of Historic Hotels of America, the Mission Inn Hotel & Spa exudes the charm of a European castle. After meticulous restoration and updates spanning over a century, the hotel combines historic grandeur with contemporary comfort. While retaining its majestic archways, flying buttresses, and towering domes, the interiors now offer modern sophistication in rooms, suites, and event spaces. It's a sight to be seen!
Find out more here.
Learn More about this Amazing Spa Offer
Your indulgent escape awaits. Kelly's Spa in Riverside, California provides the ultimate sanctuary. An oasis of luxury amenities and Old World-inspired treatments focused on heightening your sense of relaxation and well-being.
Embark on a journey of self-care and renewal. Kick off your mornings with a delectable breakfast for two. Then select from an array of luxurious spa treatments that cater to your specific needs. Get ready to escape to a world of pure relaxation and rejuvenation.
Package Includes
Overnight deluxe accommodations for two
$300 spa credit per stay
Daily breakfast for two ($19/pp/day value)
Room Starting Rate $137.50. Restriction: 2-night min / 2-night max.
Book This Offer Directly With The Spa and Mention SPAFINDER! To learn more about the offer, click here.