Take the Girls to a Desert Oasis in Palm Springs
Published: Thursday, July 13th 2023
by Spafinder
---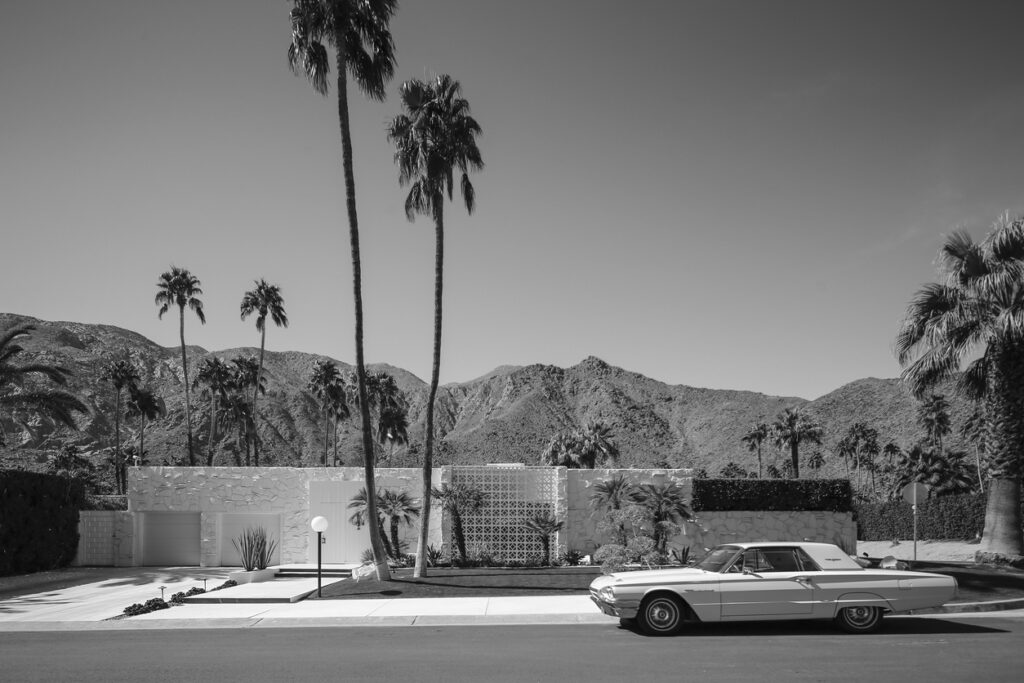 Things are heating up on your girl's getaway…because you're heading to your own personal desert oasis! The Hyatt Regency Indian Wells Resort in Palm Springs, CA, is a tranquil spa escape that has something for everyone. From elite shopping centers and surreal mountain views to hydrating spa treatments to beat the heat, you'll be in heaven at this sizzling girl's getaway spot. Here are just a few reasons to go on a road trip to Palm Springs this season.
A tranquil oasis with epic views
Located in the heart of Palm Springs, the Hyatt Regency Indian Wells Resort provides incredible views from every angle. On one side, you're surrounded by lush gardens, cascading waterfalls, and scenic mountain backdrops that will always put you in the outdoor mood. However, don't underestimate the inside of the resort, either. There you'll encounter delicious food, adorable dogs (you can bring pets!), and dreamy bars made for nightcaps with your best friends. Palm Springs is a beautiful mix between nature and nightlife, and you can enjoy every last minute of it on your girl's getaway.
Serene spa days
You and your girlfriends will be pampered like the queens you are at the Agua Serena Spa. Located within the resort, you can walk through the doors of the lush garden patio before deciding on your favorite life-changing treatment. Spoiler alert: there are dozens of them, and they're a doozy. Are you in the mood for aesthetic facials, such as the Age-Defying Fruit Enzyme Glow or a Hydrafacial to give your skin a moisture boost? There are also relaxing massages, body scrubs, custom cleanses, and more to take your skin to a new level of nourishment.
Glamour galore
A fun fact? Tons of celebrities love to sneak away from Los Angeles and spend some time in the sun in Palm Springs. Many of them even have vacation homes in the city, including Leonardo DiCaprio, Kris Jenner, and Lala Kent from Vamperpump Rules! Most of these celebrity cribs are in gated communities, sadly, but you can still check out the incredible architecture on other Palm Springs homes. The real estate market is booming, after all.
Additionally, you can vacation like an A-lister with a day or night on the town. Visit the star's favorite restaurants and top filming locations from your go-to reality shows for an exciting and star-studded vibe. All just a few hours outside of Hollywood.
Luxurious accommodations and amenities
You and your girlfriends will never be short on exciting amenities at the Hyatt Regency Indian Wells Resort. The spacious rooms are a sanctuary of comfort and style, ensuring a restful night's sleep and 360-degree mountain views made for your phone's camera roll. Additionally, you can take advantage of the resort's state-of-the-art fitness center to stay active during your stay or indulge in some retail therapy at the nearby shopping outlets. Of course, we also can't forget to mention the picturesque Joshua Tree National Park. Known as one of the most breathtakingly beautiful nature spots in the world, it's located less than an hour away from the resort for a quick detour on your girl's getaway.
Party at the waterpark
The Hyatt Regency Indian Wells Resort is home to the HyTides Waterpark, which breaks records with some of the tallest waterslides in the desert. Along with a 450-foot lazy river and splash pad with dumping buckets and water cannons, of course. Basically, you and your friends won't just be chilling by the pool on this trip (although that's totally fine too!), you'll be having the aqua adventure of a lifetime. Aside from massages and martinis, is there any greater way to bond with your besties than with a water gun fight? We didn't think so!