KNOW BEFORE YOU GO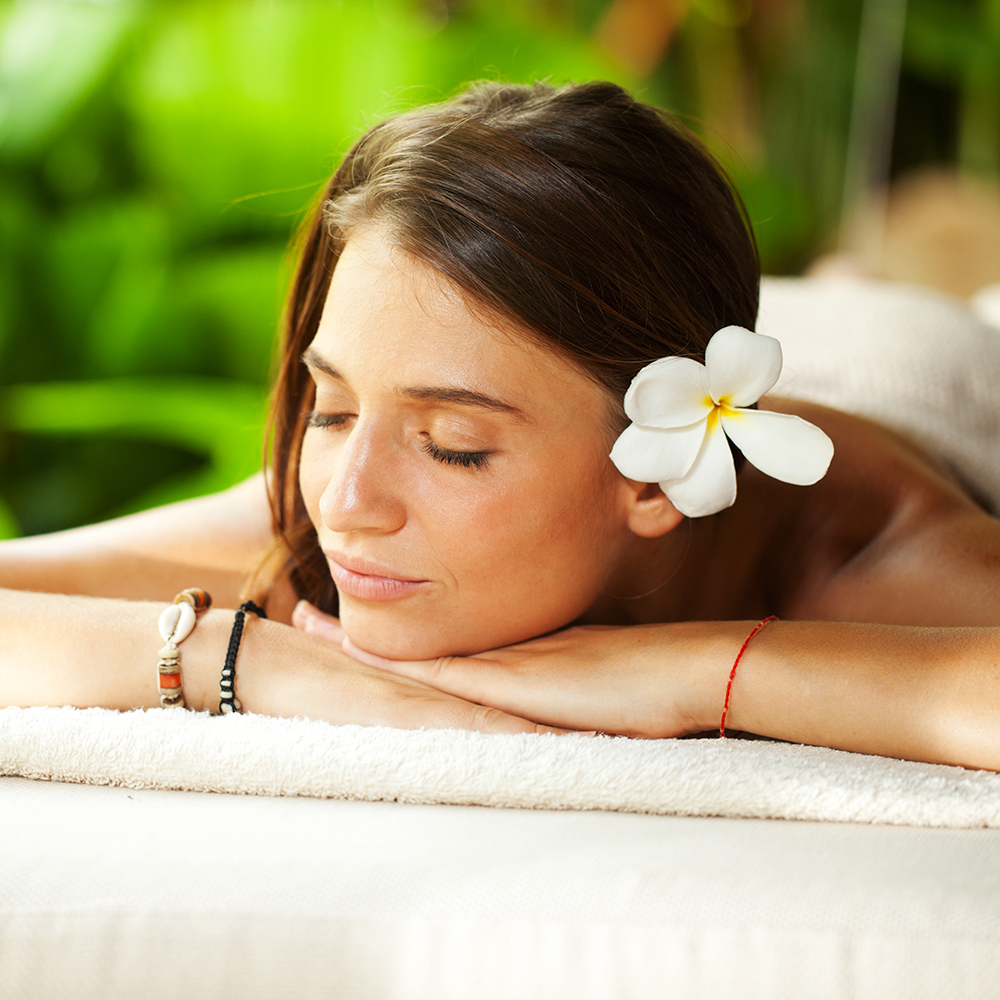 LOMI LOMI MASSAGE
A native Hawaiian healing practice, Lomi Lomi or lomilomi massage is a deeply nurturing style of massage characterized by fast flowing movement. There is also a spiritual side therapists focus on giving the treatment with love and intention. Traditional practitioners may offer a prayer beforehand. There are 100,000 styles of Lomi Lomi massage, according to author Makana Risser Chai, so it's hard to know what you'll be getting. In general, strokes are long, flowing, fast, and rhythmic, and therapists use their hands, forearms, and occasionally their fists for deep pressure. Lomi Lomi treatments are typically choreographed and given in time to special music (mostly drums). Beware treatments that are "lomi lomi-inspired." Lomi lomi massage training takes several years to complete, either with a mentor or through a multi-level training program. Spas with seriously trained therapists will be glad to tell you where their staff learned it. You may be asked to remove all clothing (you'll still be covered with a sarong or sheet) so the therapist can keep the quick tempo and move from your shoulders to your glutes and back up in two seconds flat.
Read about Lomi Lomi Massage in Spafinder's post, What is an Hawaiian or Lomi Lomi Massage? To help you find the massage that fits your specific needs, read Spafinder's guide to Which Massage is Right For You?, or select one of the links on this page for a different massage type.
MORE MASSAGE & WELLNESS IDEAS
LEARN MORE ABOUT LOMI LOMI MASSAGE
Newly Single? Tips to Reset

Newly single? Are you just getting out of a relationship or recently divorced? It takes time to move on, but the sooner you embrace this opportunity, the better.

Digital Nomads —Extend Your Stay in Greater Palm Springs

Thanks to remote working, wellness sabbaticals and extended stays at spa resorts are a hot trend where you can shake up unhealthy routines.

Enter to Win the Too Glam to Give a Damn Sweeps

Home decor, gift cards, skincare products, intimate female care, spa and surprises are in store for the grand prize winner of this $3,700 sweepstakes. Summer is calling so don't miss out. This sweeps won't last forever so enter to win and invite your friends to as well.