REFLEXOLOGY
KNOW BEFORE YOU GO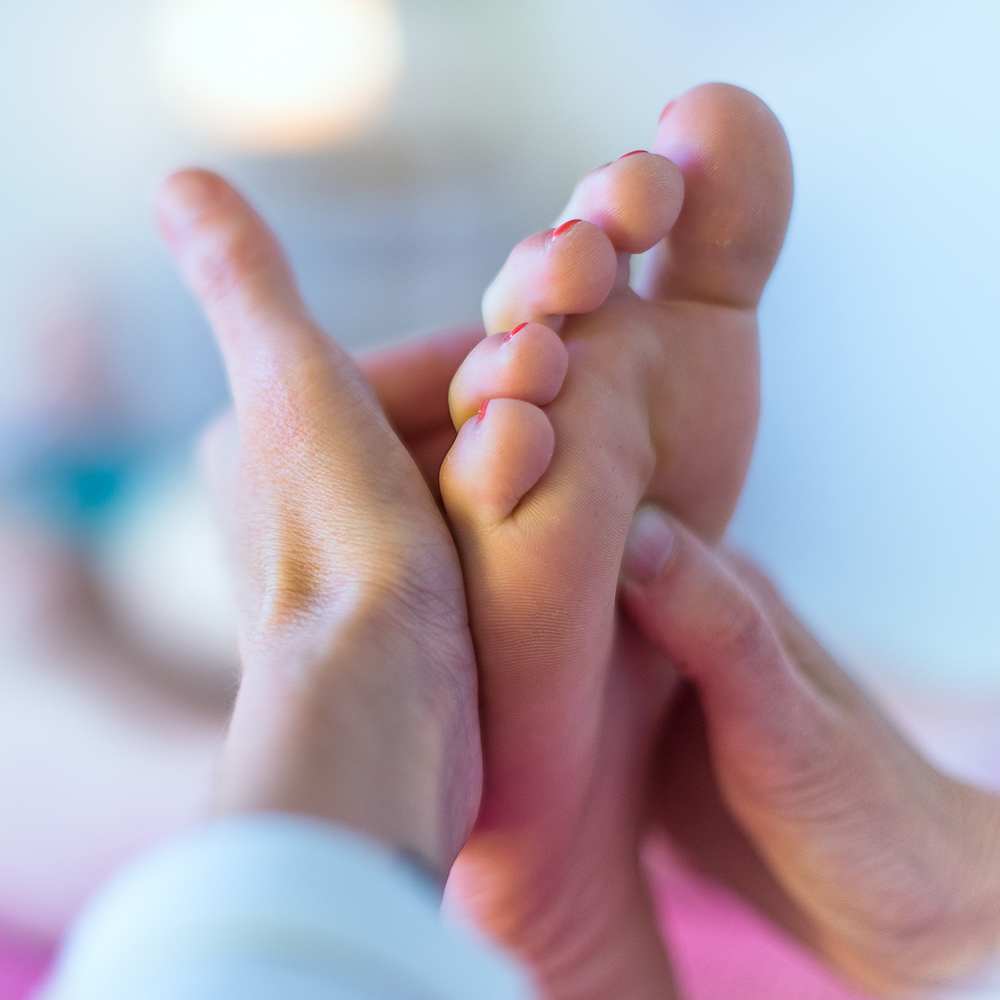 REFLEXOLOGY
Reflexology is the practice of stimulating points on the feet that are thought to correspond to specific parts of the body. It is based on a reflexology chart or "zone theory" that maps out the body on the foot. It is not an everyday foot massage. Reflexology involves kneading the soft fleshy ball of the foot, pulling on the toes, tracing around the heel, and pushing deep into the arch. These are just a few of the many small, intense movements you'll experience. While some spots may feel more sensitive than others, reflexologists will often say that pain indicates blocks in the energy pathways or weak organs and isn't due to the pressure of the touch. In addition to manipulating the pressure points on the foot, reflexologists sometimes work on hands or ears to trigger relaxation. Some people say they feel hot or cold sensations. During a reflexology session, you're clothed and seated or lying down while the therapist rubs, presses on, and squeezes points on your feet.
The therapist may concentrate on specific areas to alleviate ailments (if you have sinus trouble, she'll focus on your toes) or work on the whole foot with the aim of strengthening every system in the body. Read more about Reflexology with What is Reflexology? To help you find the massage that fits your specific needs, read Spafinder's guide to Which Massage is Right For You?, or select one of the links on this page for a different massage type.
MORE MASSAGE & WELLNESS IDEAS
LEARN MORE ABOUT REFLEXOLOGY MASSAGE
Nail Down The Perfect Manicure with Frenchies

Spafinder has joined forces with the amazing Frenchies nail salons to provide clean, beautiful manicures and pedicures at a steal!

Why World Spa Brooklyn Is Your New Big City Spa Destination

World Spa Brooklyn blends unique cultural techniques with classic spa days for a state-of-the-art luxury wellness experience.

4 Incredible Benefits of Massage Therapy

It's not like you need a reason to treat yourself to a soothing massage…but what if we told you that we could provide five of them?
GET 10% OFF SPAFINDER GIFT CARDS
Get 10% off Spafinder Gift Cards! Sign Up Today!