LYMPHATIC DRAINAGE MASSAGE
KNOW BEFORE YOU GO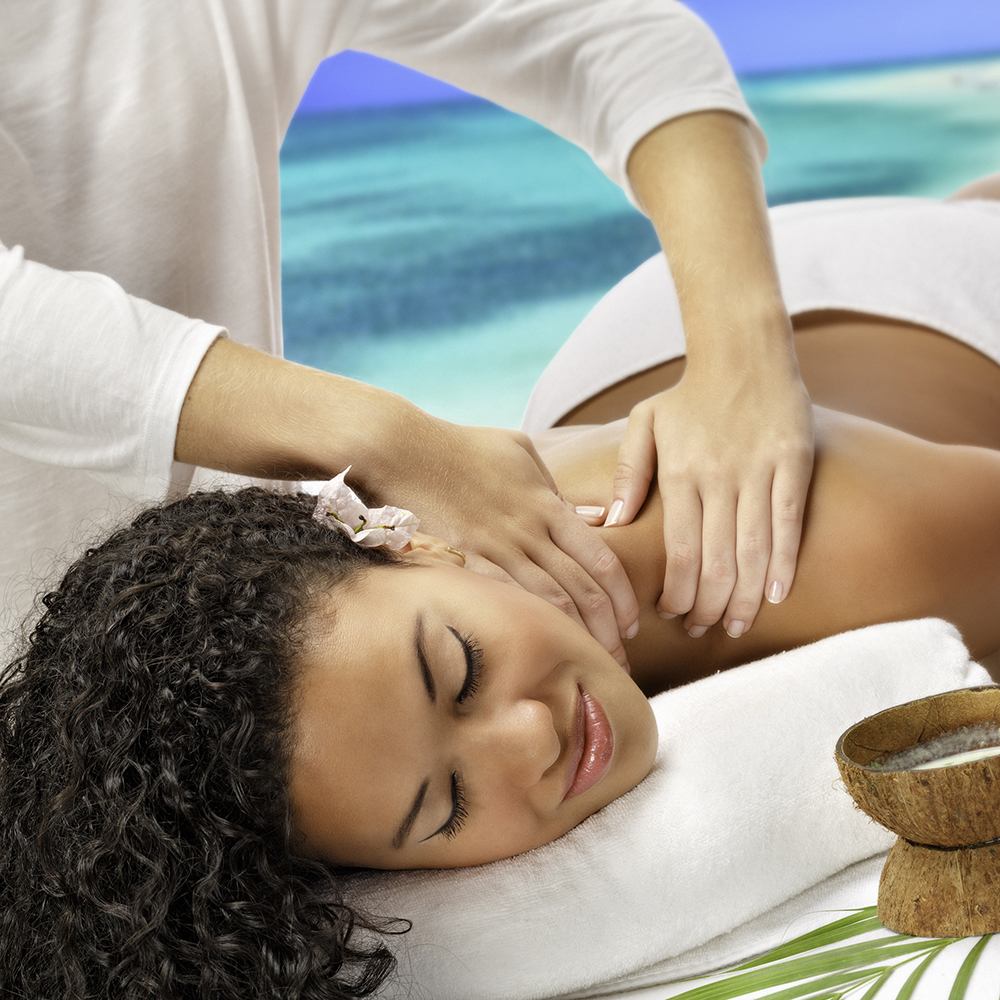 LYMPHATIC DRAINAGE MASSAGE
Yes, it has a seriously unglamorous name, but lymphatic drainage massage has a long list of benefits. Apart from being blissfully relaxing, manual lymph drainage (usually referred to as MLD) decreases facial puffiness, boosts the immune system, smoothes cellulite and soothes sore muscles. After spa-goers have had a lymphatic drainage massage, they may never go back to a regular massage again! Lymphatic drainage massage helps deliver cellular waste (including viruses and bacteria) to the lymph nodes. Drainage is essential because the lymphatic system lacks a pump of its own to transport lymph through the body and must rely on movement and massage to flush the fluid. Lymphatic drainage massage is good at reducing swelling, healing acne, relieving fatigue, and helps the body detox. This is a great treatment to try if you're fasting or trying a juice cleanse. Lymphatic massage consists of gentle, rhythmic pressure, whispery soft finger strokes, and ultra-light drumming and stretching of the skin in the direction of the lymph pathways toward the lymph nodes.
The logic is that this will counteract the lymph system's tendency to become sluggish or blocked by causes like spending too much time on the couch or eating unhealthy foods. Lymphatic drainage is sometimes so relaxing that clients are lulled to sleep during treatments. Those who decide to relax with lymphatic drainage should be prepared to feel a little off-kilter following a massage. Remember to drink lots of water post-treatment. Read more about Lymphatic Drainage Massage in Spafinder's guide, What is Lymphatic Drainage Massage? To help you find the massage that fits your specific needs, read Spafinder's guide to Which Massage is Right For You?, or select one of the links on this page for a different massage type.
MORE MASSAGE & WELLNESS IDEAS
LEARN MORE ABOUT LYMPHATIC DRAINAGE MASSAGE
Miami Hotel Spas Take Massage Outdoors

Miami Spas quench patrons' need for massage outdoors with beachfront views and ocean breeze.

2020 Girlfriend Getaways Special: Reconnect at Miraval Arizona

It goes without saying that Miraval Arizona is one of the most famous spas in the world making it a perfect Arizona Girlfriend Getaway.

2020 Girlfriend Getaways Special: Florida Top Spa Retreats

You deserve a girlfriend getaway at a spa. To help you rediscover the joy of a wellness retreat, we picked two of our favs in sunny Florida.