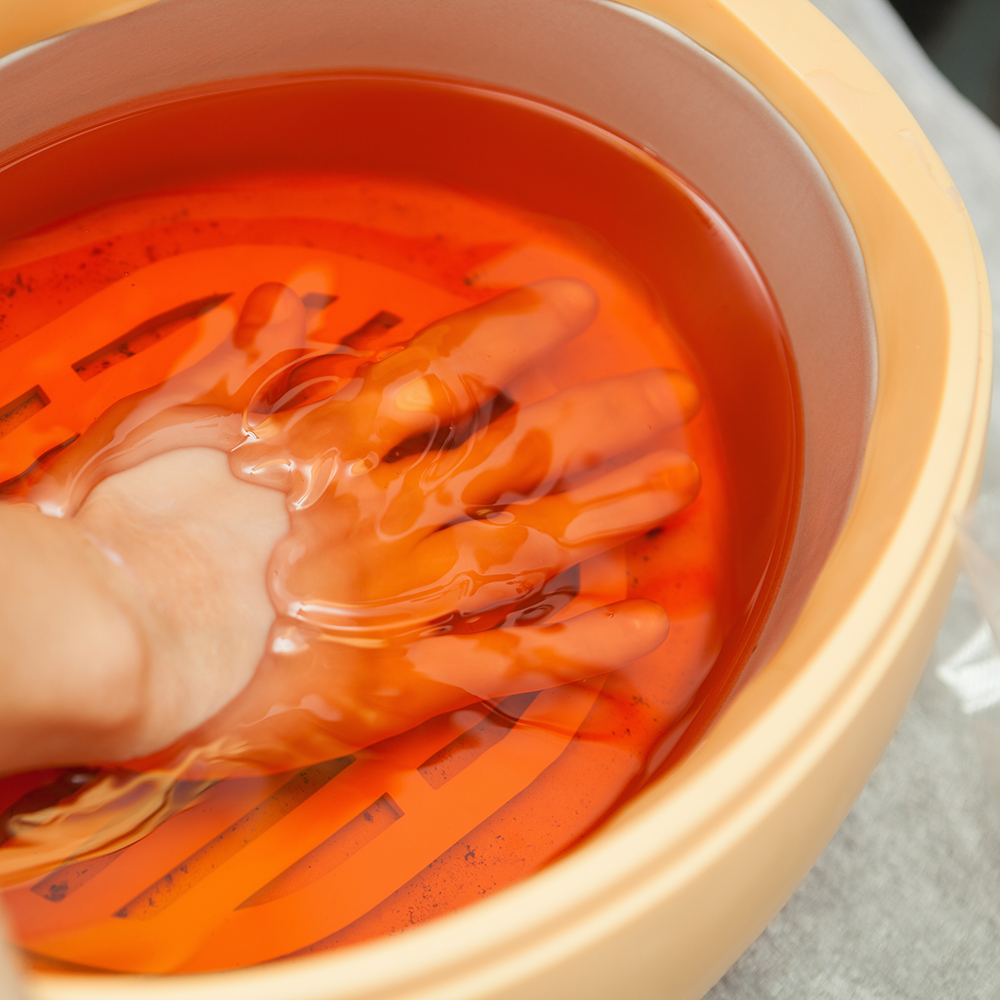 PARAFFIN WAX TREATMENT
Paraffin wax treatments are a luxurious treat that can help you achieve baby-soft skin. Typically applied during manicures and pedicures, this type of soft wax bonds to the skin very well. Hands and feet are submerged in the wax, wrapped in plastic and left to soak for 15-30 minutes. Paraffin wax treatments are great for winter, when skin is prone to dryness and cracking. Calming essential oils are often added to the wax to add to this soothing treatment, with lavender being the most common. Once the skin has soaked in the wax, it is removed in one piece, and your skin is left soft and smooth! Paraffin wax treatments have been used since Roman times for therapeutic reasons. Today, those who suffer from conditions including arthritis, eczema, inflammation, psoriasis and stiff joints can benefit from these treatments. Skin will be left highly moisturized, circulation is increased and your mind is soothed by the relaxing sensations of the hot wax.
Yes, Your Feet Deserve a Special Day and Special Treatments

Your feet do a lot for you on an everyday basis, which is why we're excited to celebrate "I Love My Feet Day" and give your toes some TLC.

Beach Ready Beauty to Pair with Flip Flops & Floaties

Get your hair, nails, and skin in beach ready shape by booking these fun and festive summer time spa treatments just in time for your vaca.

Special Delivery: Hair Removal for Dad

Plenty of men wonder about hair removal and a more groomed look. So this Father's Day, here's a crash course on getting rid of unwanted hair.