SPORTS MASSAGE
KNOW BEFORE YOU GO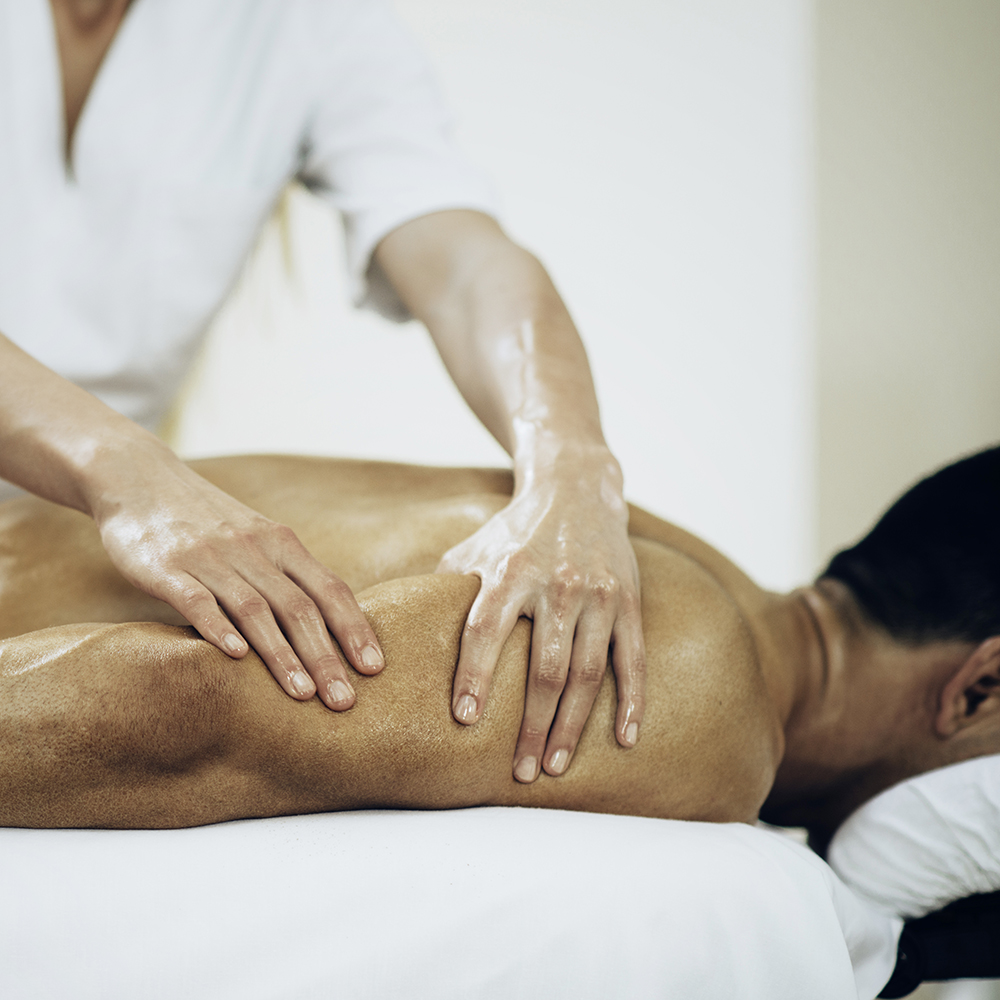 SPORTS MASSAGE
Sports massage provides benefits such as improved fitness, endurance, and performance as well as increased flexibility, recovery time, and injury prevention. But sports massage is more than just a massage for athletes. Traditionally, sports massage is a deep tissue massage that targets the deepest layers of muscle in order to stimulate blood flow. It is best done before or after an event as a means to later restore or rehabilitate. Sports massage is given within the four hours preceding an event to improve performance and help decrease injuries. It is used as a supplement to an athlete's warm up, to enhance circulation, and to reduce excess muscle and mental tension prior to competition. It is normally shorter than a regular conditioning massage, running 10 to 15 minutes, and focuses on warming up the major muscles to be used. Getting the athlete in a good mental state for competition is another benefit. Sports massage also improves tissue pliability, readying the athlete for top performance.
Certain massage techniques can help calm a nervous athlete; others can be stimulating. Post-event sports massage is given after a competition and is mainly focused on recovery. It is geared toward reducing muscle spasms and metabolic build-up that occurs with vigorous exercise. Recovery after competition involves not only tissue normalization and repair, but also general relaxation and mental calming. A recovery session can range from 15 minutes to 1.5 hours in length. To help you find the massage that fits your specific needs, read Spafinder's guide to Which Massage is Right For You?, or select one of the links on this page for a different massage type.
MORE MASSAGE & WELLNESS IDEAS
LEARN MORE ABOUT SPORTS MASSAGE
Romantic Gift Guide for Your Person

As Valentine's day approaches, check out our Romantic Gift guide and fuel your rendezvous with thoughtful wellness and romance.

(Trick or) Treat your Skin in October

Fall into a new skincare routine and treat your skin this October with a total product refresh. Your skin won't fall prey to winter dryness.

Join our $4,350+ Sweepstakes Little Piece of Luxury Giveaway

Enter to win this great Little Piece of Luxury Sweepstakes and boost your chances to win big! From Louis Vuitton to Birchbox to Spafinder, this is true luxury.
GET 10% OFF SPAFINDER GIFT CARDS
Get 10% off Spafinder Gift Cards! Sign Up Today!