7 Things to Know about Hair Extensions: The Long & Short of It
Published: Monday, November 2nd 2020
by Spafinder
---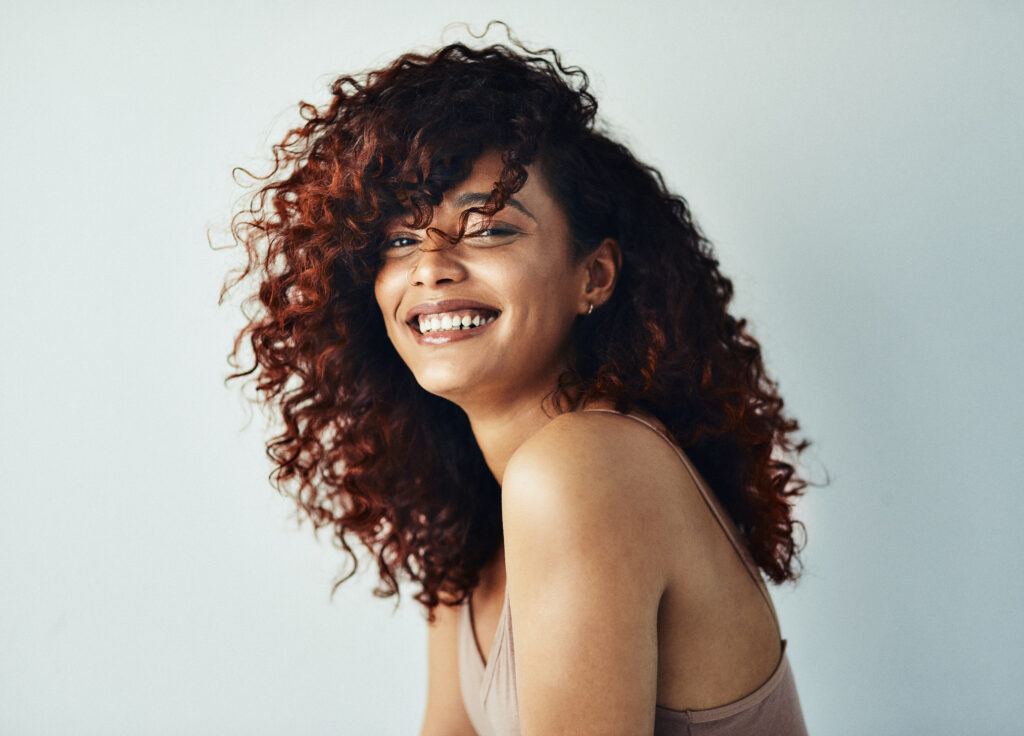 Hair extensions. We love them when they look natural. And when they don't…well, we love them when they look natural. If you're considering hair extensions—holiday beauty prep? New Year look? Remedy for that horrid haircut you gave yourself during quarantine? Read on! We share the long (and short) of hair extensions here.
7 Things to Know before Getting Hair Extensions
1. You have myriad options of hair extension types. Among the most popular:
Clip-ins: easily snap in to sections of your hair at the root; good DIY decision for non-committal types desiring something temporary
Tape-ins: similar to clip-ins but positioned and attached to hair via an adhesive tape
Sew-ins or weaves: woven into your braided hair with needle and thread
I-tips: small strand extension strips attached to similar-size strands of your natural hair with a silicone microbead
Bonds: fused to hair using keratin and heat
And this doesn't even include your choice among sizes, colors, styles, and synthetic or human hair. (If you can, we suggest natural hair extensions, as synthetic ones should not be washed and don't hold up to hot styling tools.) This article in Bazaar reports on more extension lessons.
2. Application time. The hair extension process used to be a, ahem, lengthy one. Nowadays, it's considerably quicker, albeit depending on the application method. A full head of bonded or i-tip extensions may take a few to several hours, but tape-ins can get you in and out of the salon in under an hour.
3. Volume is as important as length. You either want extensions for thicker, fuller hair or for length (or both). Regardless of your desire, keep this tip in mind: Strategically position your extensions for added body—not just length—because hair will appear healthier.
4. Customize. As well as volume, have your stylist color match your extensions. They'll look far more natural (read: believable) when blended into your own cut and color.
5. How long do extensions last? Various factors play into this, including extension type, stylist skill/expertise (i.e., if he/she applied the extensions correctly). It also depend on how well you take care of your extensions.
I-tips and bonds can last up to four months.
Tape-ins and weaves can withstand up to eight weeks (and sometimes longer).
Clip-ins can last exceptionally longer if you're not wearing them regularly.
6. Expense. With extensions, you're not only paying for labor costs, but for the product itself. And, yes, hair extensions can be expensive. Expect to shell out close to $1,000 if you opt for natural hair. On the flip side, you can buy inexpensive (though less natural-looking) clip-ins for $20 or so (thanks, Amazon).
7. Are hair extensions damaging? This is a FAQ, but here's a helpful hint: Invest in the best, highest quality of hair you can afford. Less expensive, cheap extensions absolutely afford a better chance of damaging hair. So do your due diligence and research the various brands out there. If you're not sure, ask your stylist for suggestions.
And, prevent damage from extensions by implementing the following tips:
Properly rinse your hair when shampooing and washing.
Don't leave hair extensions wet post-shower or swimming. Blow dry to prevent tangles or knots (particularly with bonds) or stickiness and slipping (tape).
Treat your extensions' ends as you would your own natural split ends and regularly use an oil or conditioning treatment.
However, don't condition near the extension bonds, as this can cause slipping far quicker than normal.
Tie your hair back while sleeping to avoid knotting or pulling.
Find a salon near you offering hair extensions.