Cold Proof Your Hair
Published: Friday, December 16th 2022
by Spafinder
---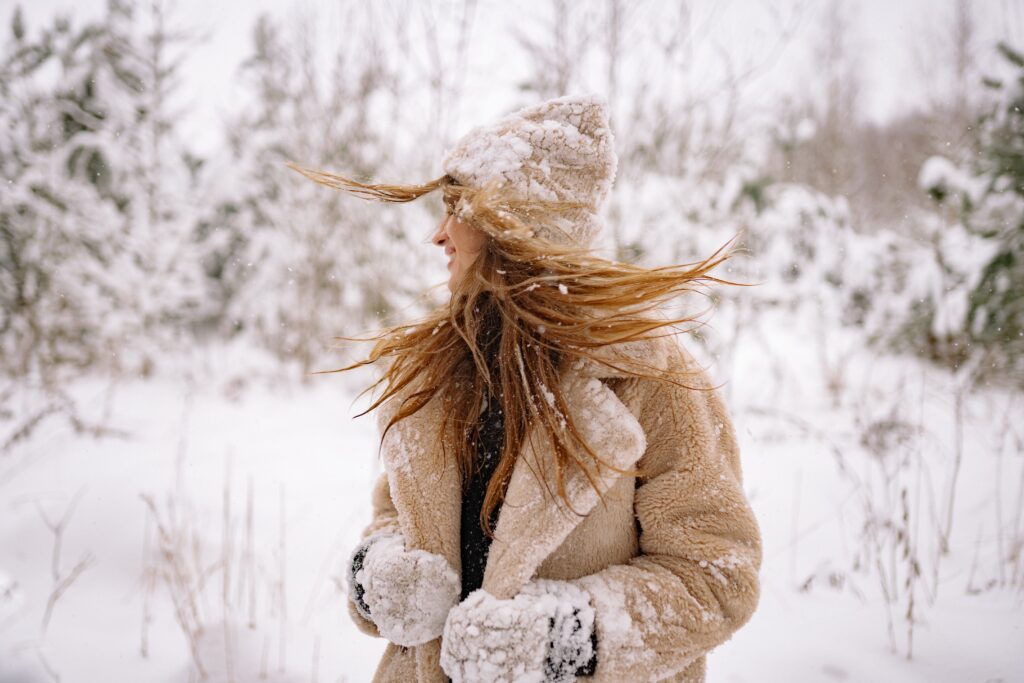 Baby, it's cold outside — and dry and windy! This means yucky, flakey skin, parched lips, chapped hands and the worst… dull, dry, frizzy hair. The cold (and dry, overheated rooms) do major damage when it comes to our locks, sucking out all of the moisture and leaving it brittle, and lifeless. We shared our favorite tips for winter skin, which will also keep your crowning glory shiny and smooth. Here are some of our favorite products from the Spafinder Wellness Shop that will cold proof your hair and keep it looking fabulous!
This delicate combination of Sunflower, Sesame and Baobab oils nourishes and beautifies your skin and hair. It's suitable for all skin types and is free from parabens. Plus, this lightweight oil is quickly absorbed — perfect for on-the-go-beauty.
Got the dry hair blues? This hydrating and weightless conditioner nourishes the hair and protects against dry/cold weather shedding. Ethica Beauty also makes a dry hair shampoo.
Easy to use: after washing your hair, apply a small amount, gently massage into the scalp from root to tip, leave on for two minutes to soak up all the of the anti-aging benefits and rinse.
It's a fact. We're obsessed with Thermal Obsession Tip to Root Reboot. Hair dryers, curling irons, straighteners, coloring and COLD, DRY WEATHER leaves hair a hot mess. This dual-use moisturizing hair mask and leave-in heat protectant works to reduce split ends, eliminate frizz, and hydrate a dry scalp. The manufacturer boasts that this product helps hydrate hair up to 201.1%; reduces split ends by up to 91.3%; strengthens hair up to 84.1%; improves shine by up to 54.8%, and make hair 171.9% more flexible. We'll take it — any time of year.
For your lucky gals with curly hair, the Original Sprout Classic Curl Calmer leaves natural curls and waves silky and bouncy. Ingredients including jojoba and cucumber, which moisturize all types of curls and adds a glossy sheen. Rosemary extract boosts scalp circulation, which helps growth and prevents breakage. Ideal for delicate, dry or brittle waves and curls. It's pediatrician tested and non-allergenic so safe for all types of natural curls.
We think your curly locks will also love the Original Sprout Classic Styling Balm. Made with shea and cocoa butter, it provides a long-lasting hold and is ideal for styling curls. Use a dime-sized amount to work through damp hair with fingers or a wide-tooth comb. It also works on dry hair to tame frizz and cold weather fly-aways.