CoolSculpting®
Published: Tuesday, August 27th 2019
by Spafinder
---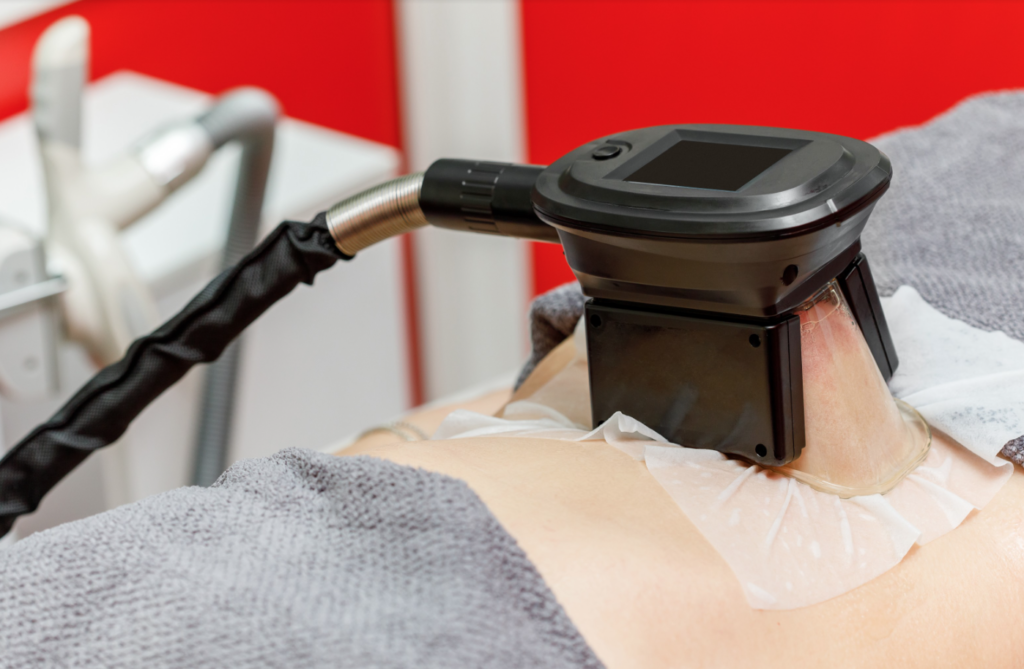 The non-surgical, body-contouring procedure of cryolipolysis, better known as CoolSculpting®, kills and freezes fat cells for good in nine FDA-approved treatment areas—with no downtime, no less. We stress CoolSculpting is not considered a weight loss treatment; rather, it eliminates challenging fat pockets that can't be lost with diet and exercise.
Available for a little more than a decade, CoolSculpting quickly caught on within the beauty treatment scene and is now among the most popular body contouring procedures on the market. It is offered for treatment on the following parts of the body: abdomen; flanks ("love handles"); under the jawline and chin; inner and outer thighs; under the buttocks; upper arms; and bra and back fat areas.
What to Expect
Expect to devote 35 minutes to 60 minutes of your time during a treatment session. No anesthesia is required—and as an added plus, the treatment allows you to relax, even to go as far as catching up on emails, reading or chatting with a friend.
During the CoolSculpting procedure, fatty areas are gently pinched between the CoolSculpting applicator, which cools the fat, thereby causing the fat cells to crystallize and disappear. Once the applicator disengages, a short massage on your preferred treated area helps to further break up the fat cells.
The dead cells then break down and are naturally eliminated from the body over a period of two to six months or longer. Results vary, but you should see a 20 percent to 25 percent fat reduction to that specific area within that timeframe.
Additional Info
Tugging, pulling, intense cold, tingling, stinging and other sensations may occur during the procedure; side effects include temporary redness, bruising, cramping and skin sensitivity, according to the CoolSculpting site. You're able to resume normal activities after treatment.
Those who suffer from cryoglobulinemia, cold agglutinin disease or paroxysmal cold hemoglobinuria, or who have undergone a recent surgery or have had a pre-existing hernia are encouraged not to book a CoolSculpting treatment.
Price point: The typical cost of CoolSculpting ranges from $2,000 to $4,000 per treatment plan.
Keep Reading
To help you find more slimming options that suit your specific needs, read Spafinder's "Top 5 Body Firming Creams That Really Work," or select one of the links on this page for a different beauty treatment type.