Yes, Your Feet Deserve a Special Day and Special Treatments
Published: Saturday, July 31st 2021
by Spafinder
---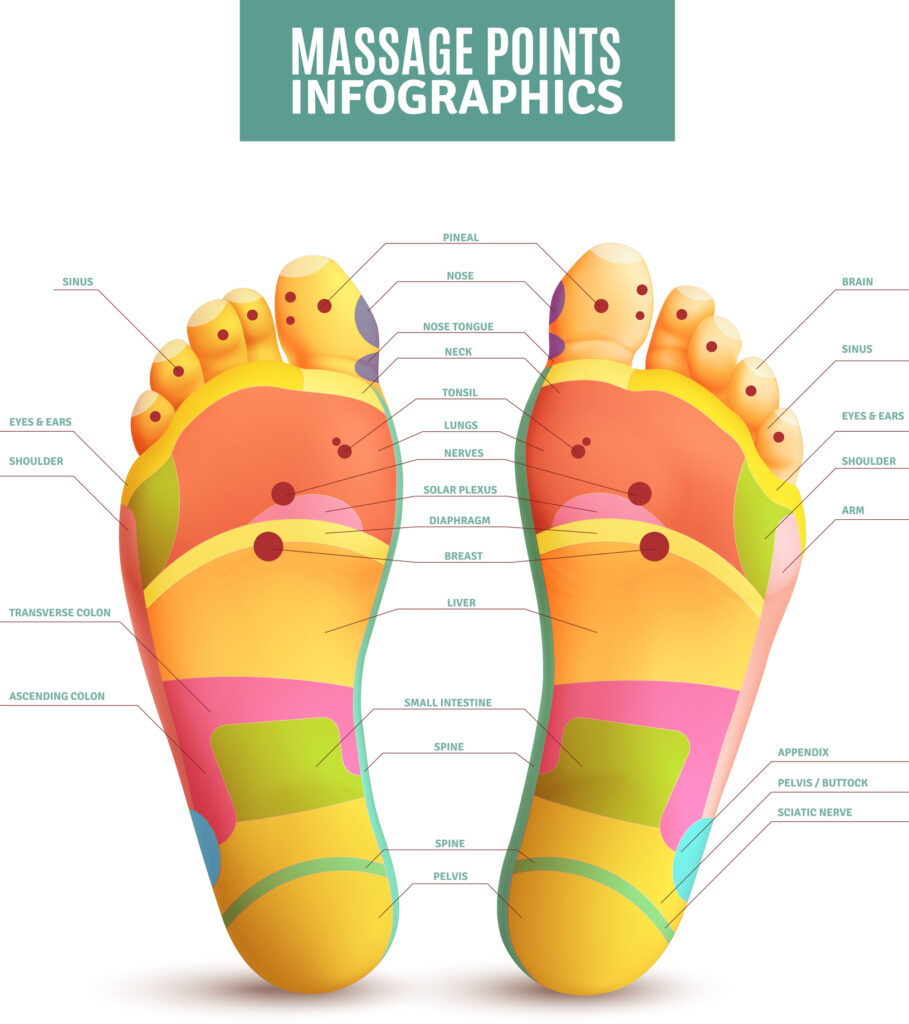 Your feet do a lot for you on an everyday basis — whether you're walking your dog, running on the elliptical, or just painting your toenails after a long day. Such an important body part deserves to be pampered, which is why we're excited to celebrate "I Love My Feet Day" on August 17! It's not only an excuse to indulge in a pedicure but also a way to learn more about your feet and how they're a focal part of your body. Have you heard about reflexology, the healing massage that caters to not only your feet but also your brain, neck, heart and lungs? Believe it. Here are three treatments to try on I Love My Feet Day.
Gel Pedicure
Treat yourself with this luxurious and simple treatment, a longer-lasting take on the traditional pedicure. If you're somebody who is always on their feet, running through the sand or jogging through the neighborhood on summer days, you've probably dealt with the struggle of chipped polish. Sometimes even after only a few days after your pedicure… like what? You deserve a treatment that gives your feet a little R&R while locking in color for good, and that's exactly what you'll get with a gel pedicure.
Don't worry, you'll still get the massage part of your pedicure when your technician rubs lavender-scented lotion along your feet and lower legs and hits all the right spots for happy feet. But the real appeal of a gel pedicure is the way it lasts for two, three, or even more than four weeks with the help of a pre-mixed acrylic and LED light. Grab your favorite color and lock it in on I Love My Feet Day! (And find a pedicure near you at Spafinder.)
Reflexology Massage
A foot massage that reaches all the way into your heart, lungs, or brain? It all happens with reflexology. This ancient practice, which originated with Chinese medicine, is based on the concept that your foot is a map of "pressure points." When these specific points are massaged, the pressure is said to heal ailments elsewhere in your body.
For example, when your reflexologist massages your heels, the treatment extends to the small intestine or pelvis and buttocks. Moving upwards on the foot will treat your kidneys, liver, pancreas, diaphragm and more. And this is all in addition to the fact that reflexology simply feels very, very nice. Our suggestion for I Love My Feet Day? Find a reflexology expert that will massage every inch of your feet, and nourish the rest of your organs in return.
Foot Mask
You know the beloved sheet mask you use on self-care days? They make ones designed especially for your feet, too… and there's no better way to celebrate I Love My Feet Day. Kick up your heels with a foot mask from Karuna Skin or Patchology! They feature nourishing ingredients like Hyaluronic Acid and Glycolic Acid to hydrate, along with AHA and BHA blends to remove dead skin and leave your feet feeling smooth, soft, and supple. You can combine this with a spa treatment or do a pampering DIY foot mask at home while you indulge in Netflix.
Plus, you can use your Spafinder Gift Card to purchase luxurious products for your feet, like Nourishing Foot Oil by Shankara or Honey Heel Glaze by Farmhouse Fresh. Start shopping now.
Pretty cool, right?
Need a gift for a special occasion or just to say Thank You? Spafinder is the answer.