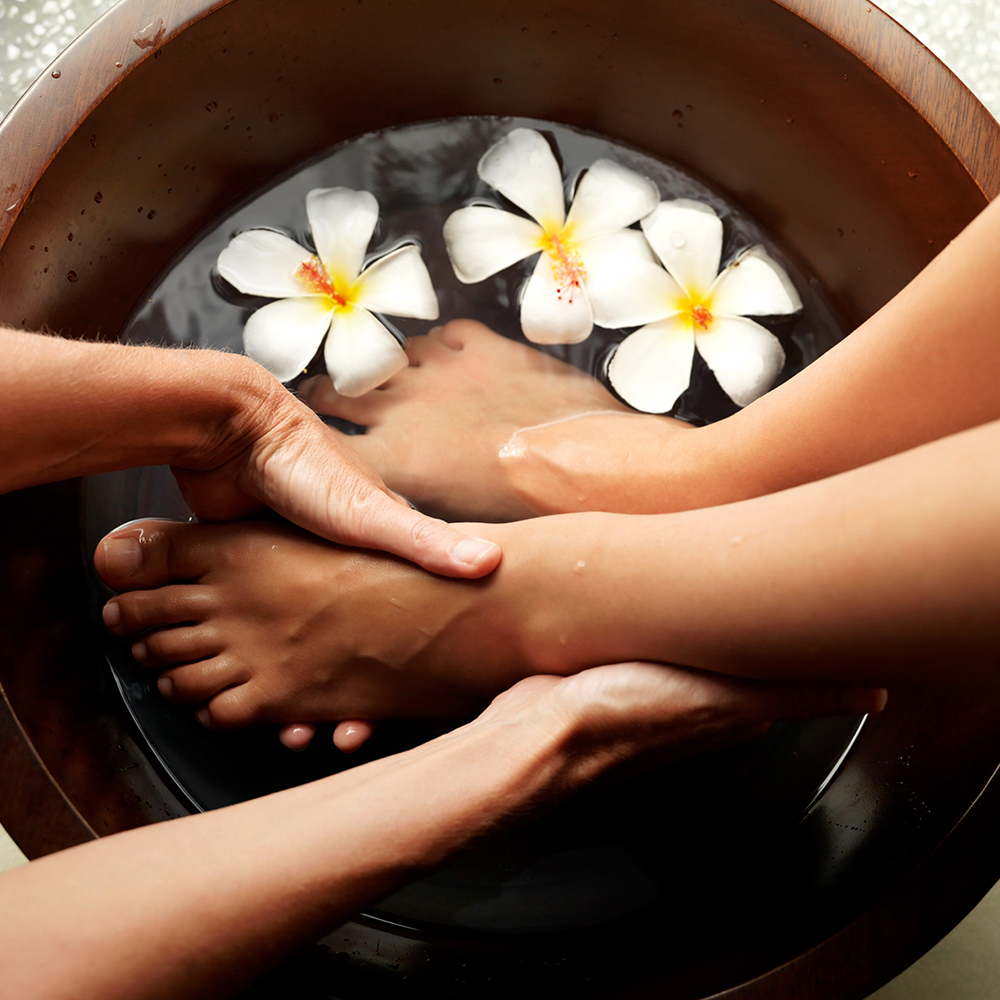 PEDICURE
Kick up your heels and enjoy a spa staple with a pedicure. Your feet will be polished and massaged to pretty perfection, and you'll leave a more relaxed and more comfortable person. During a spa pedicure you should expect your feet to be soaked in warm water and your nails to be cut and shaped. Your nail spa therapist will use a pumice stone to buff away dry skin, and will follow up with an exfoliation. Then, she will lather up with lotion for a massage of your feet and lower legs before toenails are polished. Many spa pedicures offer a paraffin wax treatment as an add-on service. This involves dipping both feet into melted paraffin wax in order to soften and moisturize the skin. Once the wax cools, it becomes hard and is wiped away. Pedicures are a fantastic gift idea for anyone looking for a quick fix. Healthy nails and feet are the cornerstone of spa culture, after all, so book a treatment today! Remember to bring your Havaianas!
ESPA Skincare: Where Wellness Meets Spa Meets Beauty

ESPA is committed to using their vast scientific knowledge to deliver natural products that create beauty and calm. Read more to learn why ESPA is a skincare brand you should get to know.

Navigating The Natural Beauty Products Maze

Learn how the new Natural Cosmetics Act will help you navigate the often confusing claims for natural beauty products and cosmetics.

Chemical Peels

Chemical peels. If you've shied away from them ever since that episode of Sex and the City, we wouldn't blame you. But we'd also encourage you to know the facts. Read on.