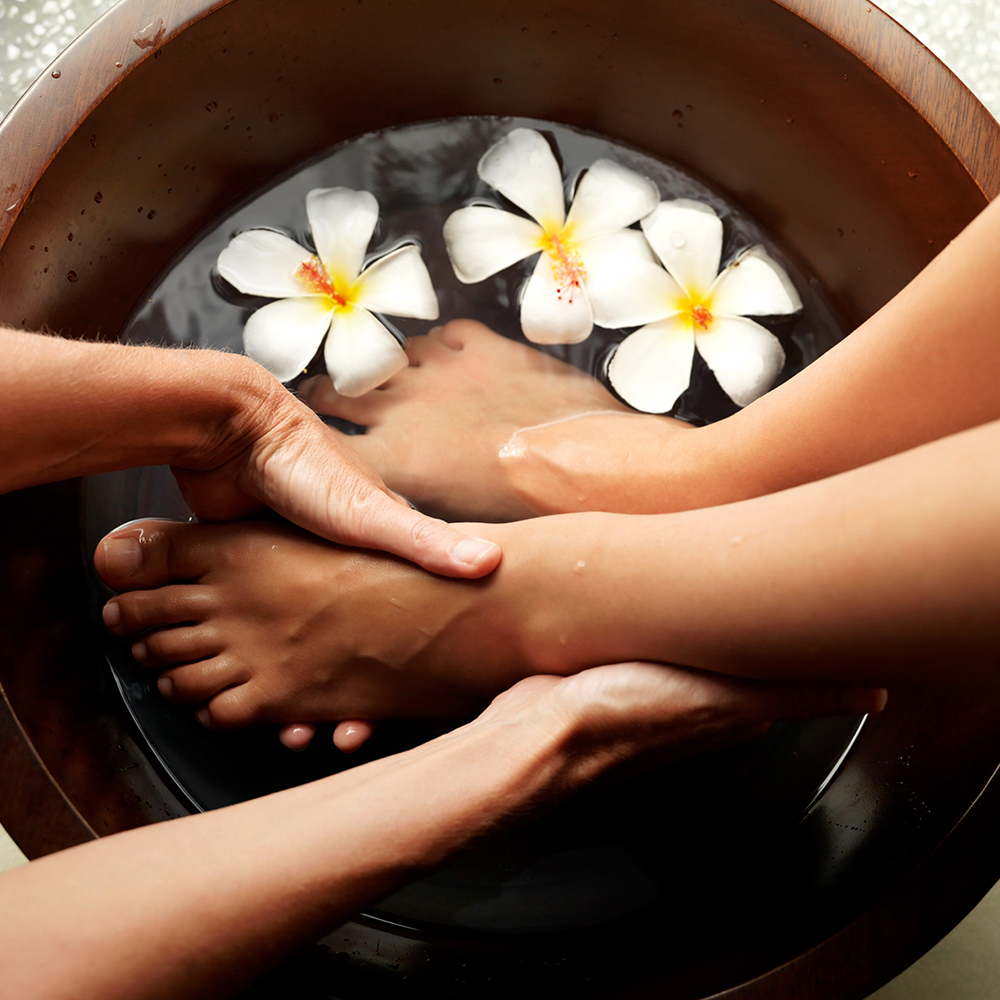 PEDICURE
Kick up your heels and enjoy a spa staple with a pedicure. Your feet will be polished and massaged to pretty perfection, and you'll leave a more relaxed and more comfortable person. During a spa pedicure you should expect your feet to be soaked in warm water and your nails to be cut and shaped. Your nail spa therapist will use a pumice stone to buff away dry skin, and will follow up with an exfoliation. Then, she will lather up with lotion for a massage of your feet and lower legs before toenails are polished. Many spa pedicures offer a paraffin wax treatment as an add-on service. This involves dipping both feet into melted paraffin wax in order to soften and moisturize the skin. Once the wax cools, it becomes hard and is wiped away. Pedicures are a fantastic gift idea for anyone looking for a quick fix. Healthy nails and feet are the cornerstone of spa culture, after all, so book a treatment today! Remember to bring your Havaianas!
Cold Proof Your Hair

Put your hats away this winter and rock beautiful luscious hair no matter what the weather. Cold proof your locks with these great tips.

Best DIY Face Masks to Try

Did you know that you can save time, money, and heartache for your skin with these best DIY face masks designed for all skin types?

What to Know About Keratin Blowouts & Gel Nails

Treat yourself to a big spa adventure! Enjoy a Keratin Blowout or a Gel Manicure and really shine from head to toe.