4 Clean Beauty Products You Have to Try
---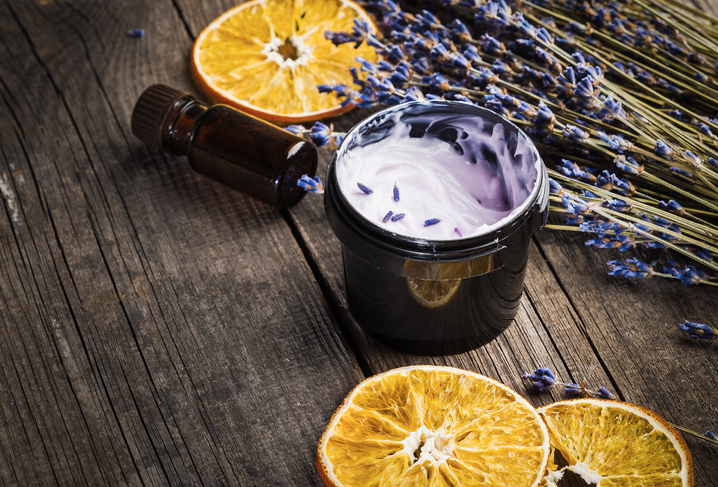 Every spring we try our best to declutter and start fresh. (It's the season for renewal, after all.) This year we decided to take our efforts a step further. The challenge: Spring cleaning our beauty collection and opting for clean beauty products. Care to join us? To get started, here are four clean items we think you'll obsess over.
4 Must-Have Clean Beauty Products
Not only does this powder contain zero fragrances, alcohol, parabens or chemicals, but it provides exceptional coverage and protection against UVA and UVB rays. If you're dealing with rosacea or sensitive and acne-prone skin, this is the product for you. $68
Anything Jennifer Aniston adores is gospel for us. Our fave Friend is the chief creative officer of Vital Proteins, whose collagen powder comes sourced from grass-fed, pasture-raised bovine. We love the accessibility of these collagen peptides: They come in stick packets, allowing you to take them anywhere. $34
Natural deodorants are great, but the same question always arises: Does it actually work? Primal Elements Natural Deodorant has a solid fan base for its ability to eliminate odor—while being aluminum-, baking soda-, alcohol-, paraben- and sulfate-free. $15
Oprah recommends the brand; Reba McEntire's also a fan. (We also haven't tried a FarmHouse Fresh product that we didn't love.) And this exfoliating cleanser doesn't fail us. The list of ingredients includes bamboo silica, pumice, apricot powder, bentonite clay and polylactic acid from corn—but what we really care about is the light mint fragrance and the grainy yet delicate feel it produces as we apply it to our skin. $28
We define clean beauty as products or treatments that won't damage human (or animal) health and do not contain ingredients that could cause harm. Products we recommend also have to be effective and leave your skin and your body feeling and looking their best.
And here is great news. Use your Spafinder Gift Card to purchase all of these fabulous clean beauty products in the Spafinder Shop! Start shopping here.