Cannabis Beauty–The Next Wave in Spa
---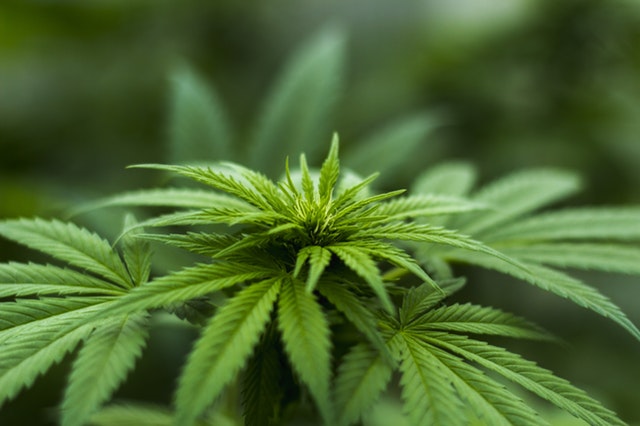 Way back in 2015, when Spafinder predicted the use of cannabis in spa treatments and beauty products would be a hot new trend, there were those who thought we were um…spaced out. But just three years later, marijuana's image has changed and new goods and profits are on the rise. Here's a quick roundup of products and experiences that are making a buzz in the world of spa and wellness.
THC or CBD–What's the Difference?

Marijuana contains over 100 chemical compounds known as cannabinoids that interact with our bodies. The cannabinoids we hear about most often are THC, which gets people high, and CBD, which is said to have medical potential and is used for pain relief, among other treatments. Hemp oil, often used in beauty and wellness products, usually has no THC by the time it is processed.
Cannabis Meets Wellness

As the Spafinder Trends Report, points out, when you imagine marijuana and spa, it's hard not to think of treatments like a "hot stoned massage." However, many cannabis businesses take wellness very seriously. Dispensaries rush to use words like wellness and healing in their literature–and design their retail spaces to look spa-like. In fact, the Sparc dispensary in San Francisco has offered free acupuncture, meditation, acupressure and Ayurveda.
Getting Buzzed on Beauty

Cannabis skin-care products are also going green (marijuana that is), and top retail chains like The Body Shop sell products like Hemp Soap on a Rope. Most contain hemp seed oil, said to combat dry skin, reduce inflammation and help with eczema.[1] (After processing, hemp oil seeds used in beauty products have no psychoactive compounds.)
Beauty products by Marley Natural–yes, Bob Marley's family–caught our eye back in '15. The company's hemp oil-infused body and face lotions include soothing ingredients like rosemary, lavender and shea butter. And more recently, Lush Fresh Handmade Cosmetics is offering a Jasmine and Henna Fluff–Eaze hair treatment–also made with hemp oil–to smooth frizzy, dry hair.
Marijuana Tourism

San Francisco-based Travel THC connects tourists to 400+ private, "marijuana-friendly" vacation rentals in six U.S. cities where marijuana is legal. The website takes advantage of recent legislation, which makes the purchase of marijuana OK but usually prohibits smoking cannabis in public places. (In addition, most hotels also do not allow smoking of any kind, which leaves tourists who would like to indulge in a quandary.) In addition, experiential wellness tours (aka cannabis tours) offer luxury experiences similar to wine country excursions.
Scoring a CBD Spa Treatment
Medical marijuana is legal in one half of the 50 U.S. states and nine states and Washington, D.C. allow adults to use recreational marijuana.[2] So where does that leave CBD-enhanced spa treatments? Somewhere between on the menu and word of mouth. And it's not surprising that marijuana dispensaries are usually more upfront about CBD wellness treatments like massage than spas. Allure magazine reported on a couples' massage[3] at Indulgences Day Spa in Denver, which uses CBD-enhanced Lacuna Botanicals Massage Cream. The spa offers two CBD massage options, one with 25mg of CBD, one with100mg.
The future? It's clear that there will be new intersections between cannabis and spa, wellness and beauty–in more places–in years to come.
Find a healing massage near you.
[1] Los Angeles Times, "12 cannabis skin-care products worth trying," Alice Short, April 2017
[2] The Cannabist.com, "Where is weed legal? Map of U.S. marijuana laws by state," Alicia Wallace, updated January 2018
[3] Allure, "The Dope on Denver's Spa Scene," Meirav Devash, April 2017.