Galentine's Day Beauty Boost – Which Retinol or Retinoid is Best for You
---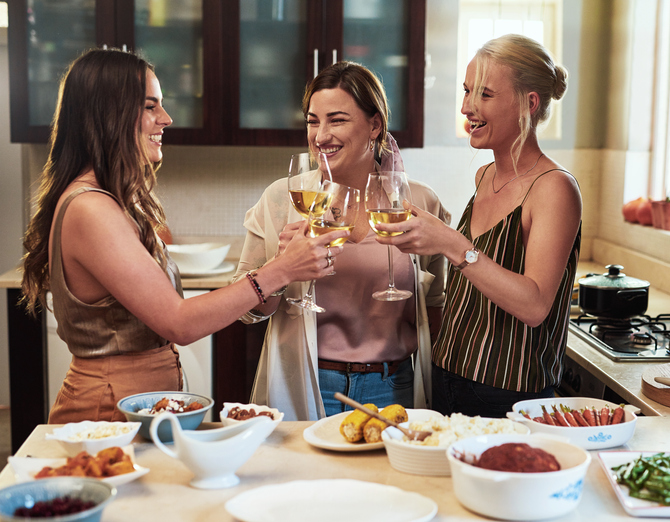 Looking to give your skin a boost for a Galentine's Day party or a special Valentine's night out? Adding retinol to your skincare regimen is a proven way to reduce fine lines, wrinkles, large pores, age spots and pigmentation. However, retinol is just one type of retinoid, which is the umbrella term for a class of Vitamin A derivatives that can make our skin look younger and healthier. Plus, skin experts formulate different kinds of retinoids for a variety of skin types. Confused? We're here to help you avoid the retinol-retinoid rabbit hole and choose the best formulation for your skin.
The Difference Between Retinol and Retinoids
Retinol, retinoid: what's the difference and does it matter? Consumers often use the terms interchangeably but there are major differences. According to Healthline, here are the five main types of retinoids (retinol is just one).
Retinyl palmitate the least potent, good for dry skin, can be purchased over the counter (OTC)
Retinaldehyde slightly stronger, OTC
Retinol strongest ingredient found in OTC retinoids
Tretinoin a potent retinoid available by prescription
Tazarotene the most powerful retinoid, available by prescription only.
In other words, retinol is a weaker type of retinoid found in scores of OTC brands like Elizabeth Arden, Kate Sommerville, Murad and Olay and sold as creams or serums. If you're looking for something stronger, your dermatologist can prescribe a product.
How Retinols or Retinoids Work
Although retinols and retinoids vary in strength, both are made from Vitamin A derivatives that neutralize free radicals that damage collagen. (Collagen is the main structural component of connective tissues, such as skin and cartilage.)
To be effective, retinols and retinoids should be used regularly. You may see results in a few days or weeks, but it may take six months to a year to see full results. And some experts recommend changing brands or strengths from time to time.
Side Effects and Precautions
When you start using a retinol or retinoid brand, follow these common sense precautions.
Ask your dermatologist or a skin care professional for a recommendation
Before you apply to your face, do a skin test on your arm
Begin by applying a few nights a week. Work up to a nightly application
Use a SPF 30 or higher sunscreen every day
If you have sensitive skin or a condition like rosacea ask your doctor before using
Natural Alternatives to Retinol
Let's face it. Retinol is a chemical and some of us prefer natural alternatives. The Spafinder Shop offers two we love.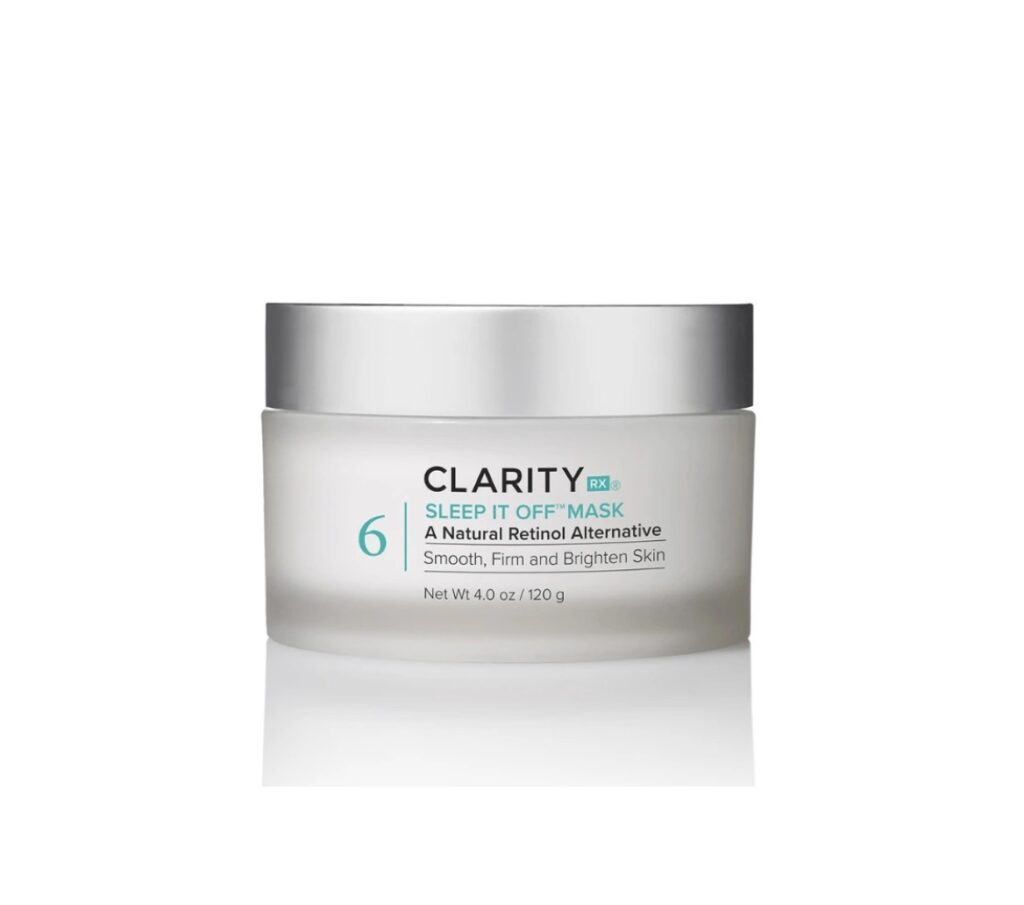 The Clarity Sleep It Off Mask is a  21-day natural retinol alternative, formulated to smooth, firm and brighten skin. The Clarity mask is formulated from B Vitamins, Amino Acids, Blue Green Algae Extract and Ginger and Orange Extracts. It starts as a warming nighttime mask and transforms into a nourishing leave-on moisturizer. And it's said to work in three weeks.  $125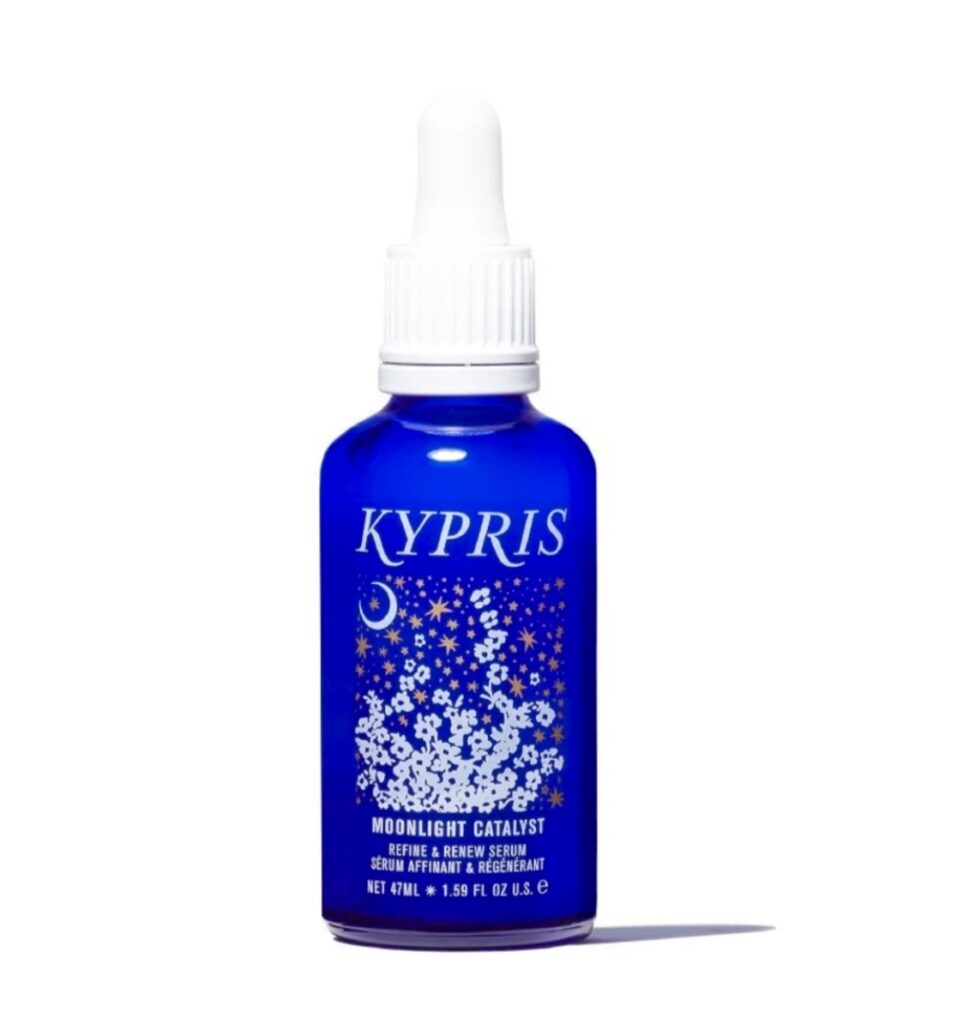 Kypris Moonlight Catalyst is a gentler, herbal alternative to retinoid preparations for nighttime exfoliation. As you sleep, a cocktail of peptides and botanical actives refine your skin. Kypris is recommended for renewing the appearance of dull, tired, or blemish-prone complexions and should not be worn during the day. $98
If you're using a Spafinder Gift Card, begin shopping here. Free shipping on purchases over $50.