Get The Look: Summer Hair Goes Simple and Subtle
---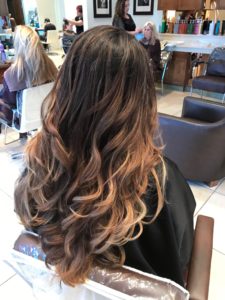 Summer is the perfect time to get a fresh start with easy-breezy hairstyles and the latest color trends. We think it's going to be a good year to explore subtle, flattering shades and highlights–and make waves with styles that keep you looking and feeling cool.
LA-based celebrity hairstylist Craig Gangi tells Spafinder muted pastels are this summer's hottest trend–bright solid colors, not so much. Natural, sun kissed- tones and highlights using the Balayage technique (the colorist paints highlights on your hair rather than using foil highlights) are the in look for summer. This is a difficult technique to do on your own, and it's best to find a colorist that can get the custom, hand-painted look you want by checking out their work on sites like Instagram.
The Look is Easy and So Is The Upkeep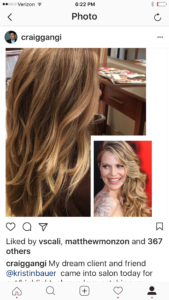 Summer style trends to look for are effortless undone hair and Parisian-chic blunt cut bobs. A short cut with blunt lines gives hair a fuller look and doesn't require much work, perfect for lazy or active summer days.
Natural loose waves and curls (think Emma Stone) will still be in, but if you don't have long, thick hair, Gangi suggests you think like an A-lister and invest in a 100 percent human hair wig or hair extensions. Clip-in extensions are a great option because you don't have to commit to wearing them all the time.
Here's how to get that "I just woke up with fabulous curls" look:
first, blow dry shampooed and conditioned hair
next, part your hair into four sections (two front panels and two back panels)
using either a one and ¼ inch or two-inch curling iron, start at the bottom and work your way up in one and ¼ inch to two inch subsections. Wrap the entire strand of hair around the iron for a more polished look or leave one to one and ½ inch of your ends unwrapped for a more undone/beach effect. (Remember, the desired size of the curl is determined by the diameter of the curling iron or wand used, and the bigger the diameter the looser the curl.)
for a polished look: when the entire head is complete, brush the hair with a Mason-Pearson brush and use a finishing cream to polish and hairspray to hold.
for an undone look, there is no need to brush: just run your fingers through curls and finish using R&Co Badlands Dry Shampoo Paste for undone texture.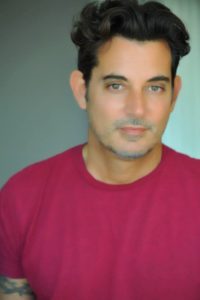 And if you have natural loose waves and curly hair (lucky you), just break out the salt spray and a diffuser to style.
We're also seeing sexy short cuts and high ponytails, both great to get your hair off your face and neck and live a wash-and-go life.
Braids are also popular in summer. Look for braided plaits of every style from tousled tails to tiny braids woven in longer hair and up dos. And a braid can easily become a stylish topknot with simple pins and accessories.
You might also enjoy "TLC for Winter-Damaged Hair"