Must-Do Spa Tips & Treatments for Brides & Bridesmaids
---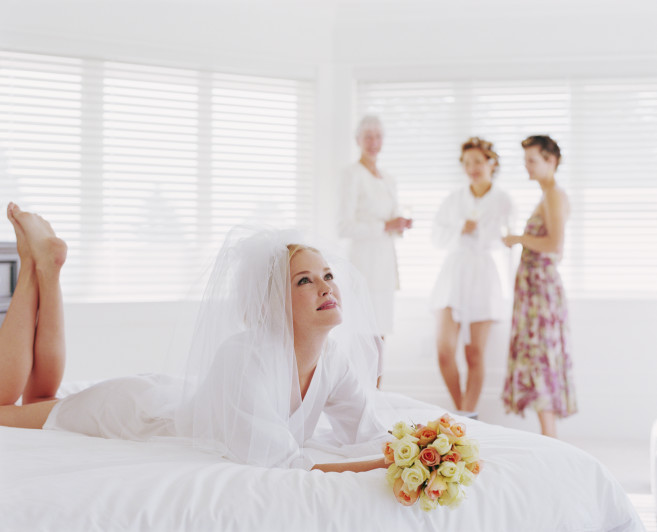 If you're planning a wedding, you've probably discovered there is more advice than you could possibly read. We're here to help you make sense of spa and beauty dos and don'ts so you and your wedding party will be your most beautiful.
Remember, the words "plan ahead" are your new mantra and that includes skin care, hair and makeup. If you are worried about your complexion–breakouts, wrinkles, dark spots – talk to your dermatologist or aesthetician months in advance and schedule your appointments. Treatments like photo and laser rejuvenation, peels, BOTOX® and injectables should be done weeks ahead –and never schedule a facial the day before the wedding.  Many spas and salons offer makeup and hairstyling services for brides and bridal parties, but make appointments six to eight months before the big day, especially if you live in a large city.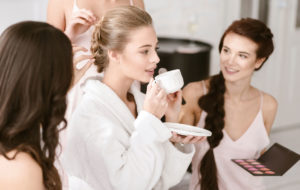 Dental Care & Teeth Whitening: A sparkling smile says beauty and it also says healthy, two good looks for brides and bridesmaids. Take care of dental maintenance well in advance and consider teeth whitening –your dentist can recommend effective and safe treatments and products.
Luminous Skin: Regular body scrubs at your favorite spa and dry brushing can chase away dry, dull skin cells and transform your skin.  (It's also your wedding night and you'll want to be smooth and silky all over!) And if you're on a budget, dry brush at home and whip up DYI scrubs like this luscious Sugar and Strawberry Scrub from The Lodge at Woodloch, in Hawley, Pennsylvania.
Professional Makeup: Photos last forever, and we think professional makeup instruction or application is one of the best beauty investments you can make. (There's a reason Hollywood celebs bring in the experts before they walk the red carpet.)  Try different looks, and be sure to book your wedding day appointment well in advance.
If professional makeup for the entire wedding party isn't in your budget, think through the makeup and nail look as carefully as you plan the dresses. You wouldn't want some attendants to arrive in heavy metal, metallic eye makeup or glitter-gloss manicures and others with a barely-there palette.
Pre-Wedding Facial: Facials draw out impurities from the skin, which can cause breakouts and redness. We suggest you have a facial no less than one week prior to your wedding – but not the day before.  And for radiant skin, consider a series of facials before your wedding, such as once a month for six months.
Body Wraps:  There are body wraps designed to detoxify your skin, lose a few inches, soothe aches & pains, get super-soft skin and more. Booking a series of four to six wraps can help achieve the results you want.
Eat Well. Hydrate More:  Nutrition experts stress the importance of eating enough protein and that's even more important on your wedding day. Several weeks in advance start eating healthier and tapering off salt, sugar and alcohol, which can cause water retention and bloating. And on the day you say, "I do," first say, "I do," to protein and eat a healthy, protein-packed breakfast.