Sculptra
---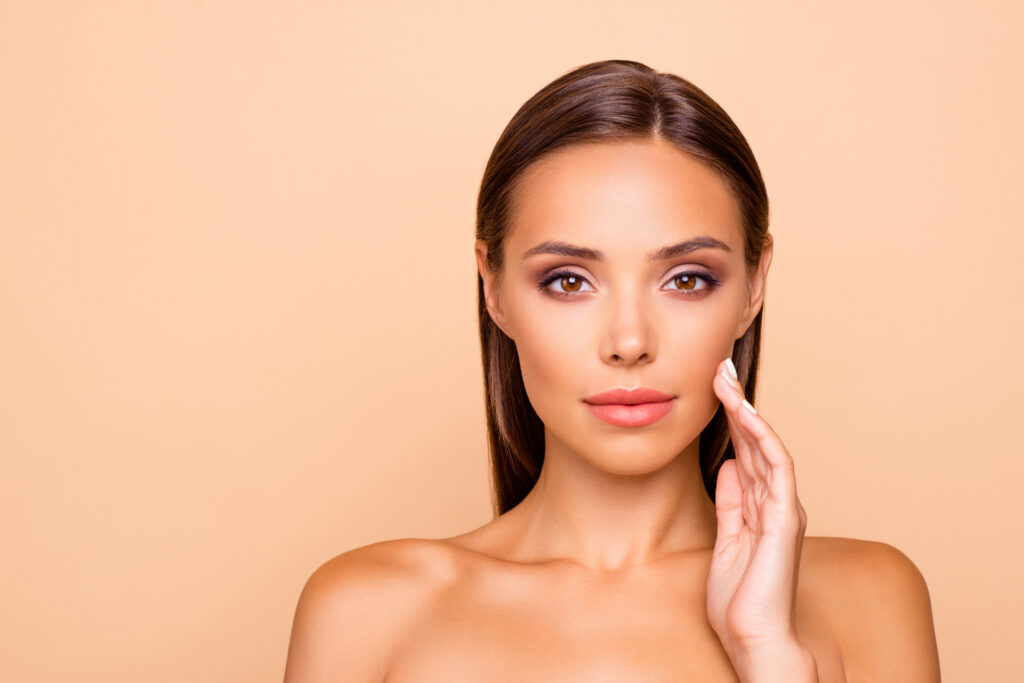 We've briefed you about Botox. Touched base on the injectable Radiesse. Now we're sharing deets on the dermal filler known as Sculptra Aesthetic. Read on for the skinny.
What Is Sculptra?
Sculptra Aesthetic, more commonly known as Sculptra, is an FDA-approved cosmetic filler that restores and corrects facial fat loss. It works on the lower half of the face and shallow or deep facial wrinkles, folds and creases like smile and marionette lines.
Sculptra contains poly-L-lactic acid, a synthetic dermal filler known in the beauty industry as the "collagen stimulator." And Sculptra befits its nickname: What sets this dermal filler apart from others is its ability to increase your body's collagen production over a stretch of time.
What to Expect
For starters, scheduling an appointment with a trained, qualified practitioner is a given. A Sculptra injection is an in-office procedure. Following a consult, your skincare professional cleanses the area and applies a topical anesthetic prior to injecting your skin.
With Sculptra, there is no downtime. However, mild side effects such as redness, swelling, tenderness, pain at the injection site, bruising, bleeding, itching and lumps have been reported. They should lessen within a few days.
And, take heed: Skincare experts suggest scheduling about three monthly treatments to reach your desired look. Why? Because the process to produce collagen is a gradual one. Meaning—it will most likely take a few weeks to see full results. But while the process may seem to be a lengthy one, consider this: Results with Sculptra have the potential to last more than two years.
Additional Info
Sculptra costs around $915 per syringe, according to 2018 statistics from the American Society of Plastic Surgeons. (Of course, you may need more than one syringe to achieve your goals. And note, pricing varies depending on variables like office locality and the skincare professional's qualifications, etc.)
Keep Reading
Continue reading about injectables or dive into the different types of facials for more skincare information.