Skin Care by Skin Type: How to Pick a Facial
Published: Sunday, January 24th 2016
in Beauty
---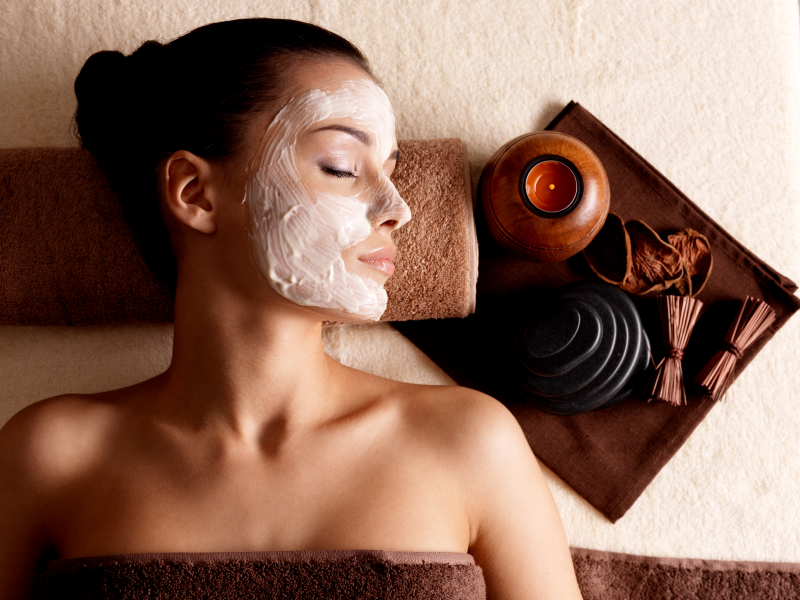 Skin care is not a one-size-fits-all. Some of us experience breakouts, others dry skin, and still others are concerned with the signs of aging. This is why, despite being a relaxing experience, finding the right facial for our skin type can feel daunting. Consisting of cleansing and exfoliation of the skin and the extraction of blackheads or whiteheads that clog pores, facials are a key part of skin health. While many facials can and will be customized to your skin care concerns, it's still important to learn how to pick a facial that will best address your needs.
Facials typically start with a cleansing and analysis of the skin under a bright light. How the esthetician proceeds will depend on their diagnosis, but the process usually consists of Exfoliation, Extraction, Facial Massage (with serums or creams), Mask, Moisturizer, SPF. Often steam is included to open pores and many times a neck, arm, and hand massage will be included during the mask portion of your treatment. Use this guide below to determine the best facial for your skin type:
Anti-Aging Facials: This type of facial uses products and techniques designed to slow the aging process, brighten skin, and reduce wrinkles. If you long for a more youthful complexion, you can select from a variety of anti-aging facial treatments ranging from vitamin-infused serums to light therapy facials to microdermabrasion.
Acne Facial: Acne facials or deep cleansing facials are recommended for clients prone to oily or acneic skin or for those with uneven complexions. They generally incorporate a combination of thorough steaming, deep cleansing, facial extractions to remove pore-clogging sebum, and a variation of a healing mask and moisturizer. Salicylic and glycolic acids aimed at managing and thwarting acne flare-ups are often utilized.
Fruit Acid Facial: Also good for those with oily skin, fruit acid facials, also known as glycolic acid facials, use acids derived from fruit, which are thought to stimulate collagen levels and improve tone and texture of the skin and may reduce wrinkles, age spots, scars, and hyperpigmentation and treat conditions relating to sensitive skin. Common fruit acids used include citric acids, lactic acids, glycolic acids, malic acids, and tartaric acids taken from sources such as sugar cane, milk, lemons, apples, pears, oranges, and grapes. They may also be listed as peels on some spa menus.
Galvanic Facials: Galvanic facials use a direct galvanic electrical current to introduce water-soluble substances through the skin's surface in an effort to improve ingredient absorption and moisture retention. Estheticians recommend this facial for spa-goers with dry, dehydrated skin.
Men's Facial: Facials for men are specifically formulated to male needs, which are often shaving-related, such as razor burn, or other conditions like skin sensitivity and dullness.
Oxygen Facials: Oxygen facials are said to combat visible signs of aging linked to poor conveyance of oxygen from subcutaneous capillaries to the surface of the skin. They address the deficiency by delivering highly concentrated oxygen molecules directly to the epidermis so you can put your best face forward.
Rosacea Facials: Facials for clients with rosacea are soothing services using products aimed at calming irritation and decreasing the appearance of redness associated with this skin condition. Facials for rosacea are designed to protect, correct, and boost the skin by strengthening delicate capillaries and evening skin tone.
Sensitive Skin Facial: Sensitive skin can be caused by a variety of factors like environmental damage, rosacea, extreme peels or laser treatments or by natural disposition. Facials for sensitive skin utilize gentle procedures and hypoallergenic products that are appropriate for irritation-prone skin.
Discover even more types of facials and book yours on spafinder.com!
Your Wellness Tip To-Go:
Now that you've found the best facial for your skin type discover the importance of booking a monthly facial!