Skin Deep — 5 Top Skincare Products
---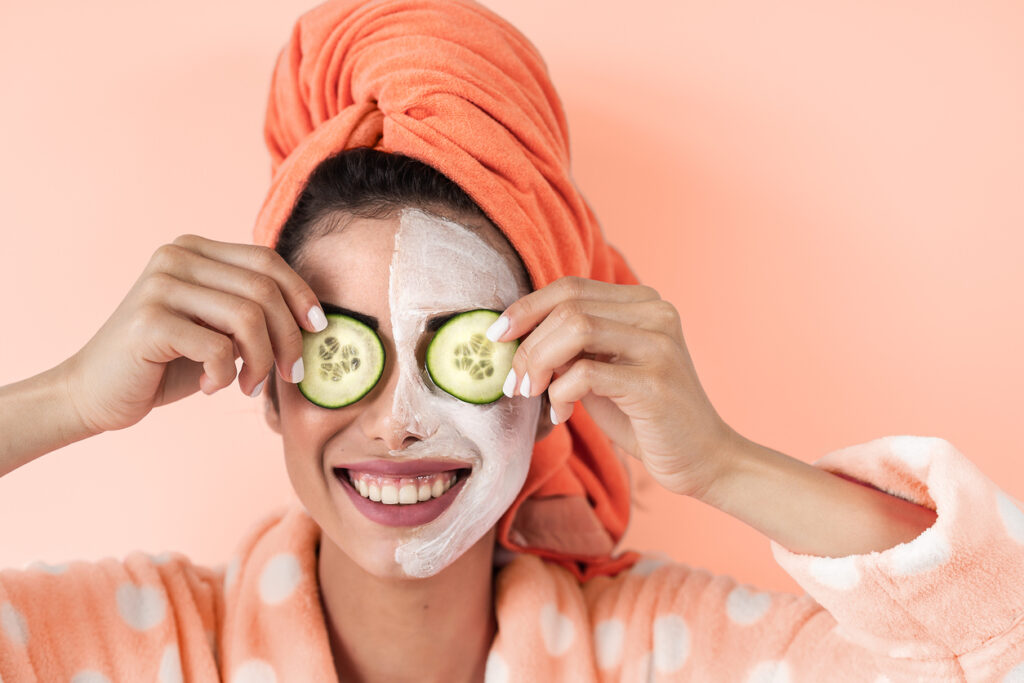 A good skincare routine is the ultimate act of wellness. Your favorite moisturizers and serums provide healthy and hydrated skin. Plus, they are a path to mindfulness and a daily reminder that you deserve to be pampered. With a Spafinder Gift Card you can browse our digital spa shop and find the best skincare, beauty, and wellness treatments that bring the spa home to you. Whether you're gifting yourself or showing appreciation to your mom, friends, or partner, our collection of high-quality and ultra-clean skincare products is unmatched. Here are the top five skincare products that you need to check out and purchase with our Spafinder Gift Card.
If you've scrolled through social media lately, you've likely noticed the vibrant and intricately-shaped stones that people use to sculpt their features. Gua shas are the ultimate tool for skincare and self-care.
Tools like the Gua Sha Kit sculpt, smooth, and chisel the skin. They provide a natural "lifting" of the face without needles or scalpels. How so? You simply glide the curved edges along your cheeks, jawline, and under the eyes. This treatment promotes the drainage of tissues and helps define your features. This process also helps to release muscle tension and energize the skin, which may result in a firmer, fresher, and more glowing complexion. This is why you should use a Spafinder Gift Card to purchase this affordable and exquisite Gua Sha Kit.
If there's anything we've learned from the top wellness trends of 2022, it's that clean beauty is getting more specific and sustainable. According to their brand story, the goal is to make the body feel "healthy, vital, and beautiful." You'll get that and more with the Sacred Nature Youth Serum. This 100% clean, result-driven product features only the most advanced ingredients — including antioxidant-rich Scientific Garden ExtractTM for skin protection and the firming extracts of Kangaroo Paw Flower. It even contains Tamarind, a vegetal substitute for hyaluronic acid that works with your body to deliver moisture, radiance, and elasticity.
We don't know who still needs to hear this, but you need to wear SPF every day. Every single day. Sun damage is the leading cause of premature skin aging and can lead to serious health issues. This is where sunscreen comes in. Our recommendation? Sheer Tint Broad Spectrum SPF 45 by PCA Skin. The brand provides only clean ingredients that target nearly every skin issue. As a result, you'll help to ward off fine lines, age spots, and loss of elasticity while enjoying your most youthful skin. All you need is a bit of sunscreen and your Spafinder Gift Card!
No skincare routine is complete without a good moisturizer. And this one by Skin Authority is about to become your new go-to for both morning and night. As the name suggests, Daily Defense protects your skin against all types of pesky complexion issues. It's rich in aloe, vitamins, and marine extracts to moisturize and nourish, leaving the skin feeling smoother, softer, and more glowing than ever before. It also contains antioxidants to shield your skin against environmental stress. Plus, much-needed SPF to keep the damage from UV rays away. Use your Spafinder Gift Card to purchase one for yourself and some for loved ones!
Lips are one of the most important features to care for in your skincare routine. However, they often go neglected. The thinner skin and lack of glands in this area make your lips more prone to dryness and cracking, an unfortunate reminder of just how much you need SPF. After you've applied your SPF-infused tint, don't forget to put on your LIP ICE SPF 30 by SolRX! It's made by MD's to protect your lips against the elements, with the help of clean and sustainable ingredients that are guaranteed to create the perfect pout. Since they're less than $5 each, you can use your Spafinder Gift Card to stock up. And store LIP ICE in your purse, car, or work desk for 24/7 protection!
Use your Spafinder Gift Card just like a credit card at checkout and start spa-shopping today. Not sure how much your card is worth? Simply use this handy Spafinder Balance Inquiry Tool.