Survive Summer with 5 Easy Hair Tips
---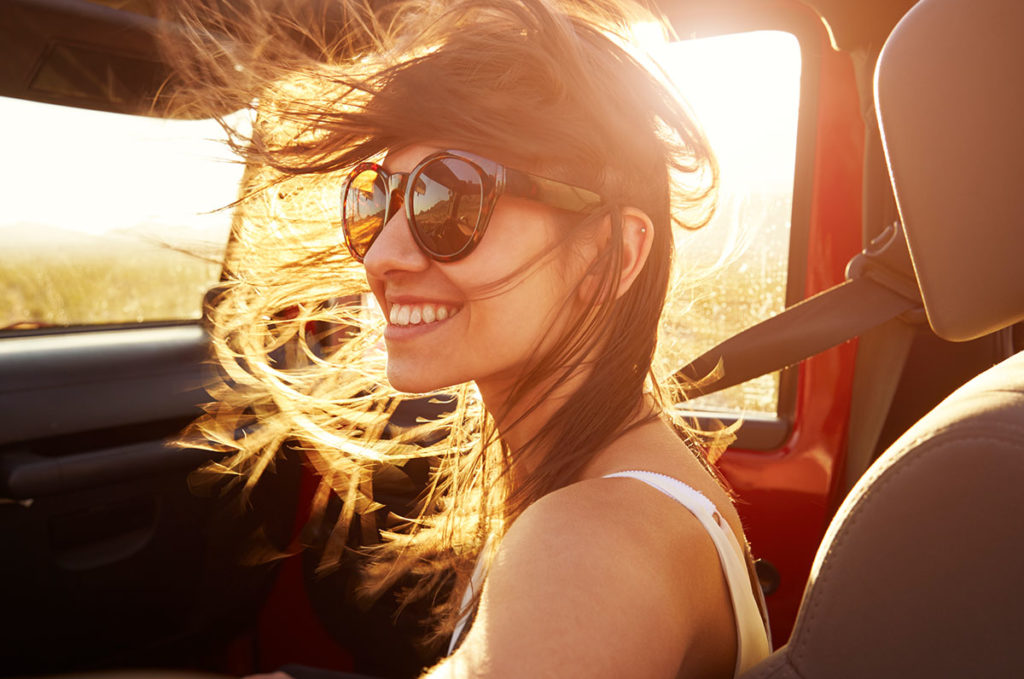 Sun, scorching temperatures, ocean salt, and chlorinated pools are beyond hard on your hair. Restore your tired tresses with five easy hair tips that will help you survive the summer and sail on through Labor Day in gorgeous style.
Start with Your Scalp
Hair care experts know beautiful hair begins with a healthy scalp.  Ask your stylist to recommend treatments and products that will clear the pores and help the hair follicles to breathe again and grow stronger.  Regular scalp exfoliation clears product buildup that may be blocking hair follicles, and you'll enjoy faster hair growth and a more luxurious head of hair.
Outsmart the Dryness Beast
Help your hair recover from summer stresses and add a hair mask treatment to your next salon appointment. Masks provide more intense and lasting hydration than conditioners and can also be done at home. There are a dizzying number of choices sold online and in beauty stores so ask your stylist to recommend a mask that is best for your hair type. And now is a good time to switch to a gentler, more moisturizing shampoo and commit to using a clarifying (anti-residue) shampoo at least once a week. Make sure the clarifying shampoo is sulfate-free if you are coloring your hair.
Bring on the Oil
Blow-drying, coloring, highlights and straightening (or curling) can leave your hair a dreary mess. Hot oil or scalp oil treatments are an excellent way to soothe and smooth your frazzled locks and are especially helpful if you color your hair regularly or are transitioning to a natural look. A hot oil treatment can be done at home using natural oils like coconut, olive, avocado or almond but you'll enjoy superior results with a professional treatment at your favorite salon–and it's a lot less messy!
Turn Down the Heat
Give your tresses a break and forego blow dryers, curling irons and flat irons at least once or twice a week. If you have long hair, try a chic ballerina topknot, high ponytail or turn a ponytail into a low bun. Braids are always a great summer look, and can easily become a stylish topknot with simple pins and accessories.
Summer is also an excellent time for a short and sexy haircut. If you're not ready to channel Scarlett Johansson, be sure to trim split ends regularly. You'll spend less time managing parched hair and more time enjoying the golden days of summer.
Hair Needs Protection Too
Just like your skin, your hair needs protection from the sun, saltwater and pool chemicals. If you're going to spend time outdoors, always use a hair product with a UV filter or wear a wide-brimmed hat. Your hair will have less damage, your color will last longer and your scalp and ears will be protected from harmful rays that can lead to skin cancer.
It's also a good idea to saturate your hair with fresh water or a leave-in conditioner before you swim so your strands won't absorb as much salt or chemicals. And be sure to rinse your hair as soon as possible after you swim.
Summer is a great time for a new hair style or color!  To book an appointment, click here.
To treat yourself to a Spafinder Gift Card for spa and salon services, click here.
For more tips on surviving summer, check out this article on how to reclaim your mane and get healthy locks.
For tips on how to get the latest summer hair looks, click here.