7 Ways to Support Your Local Spa
Published: Wednesday, April 15th 2020
by Spafinder
---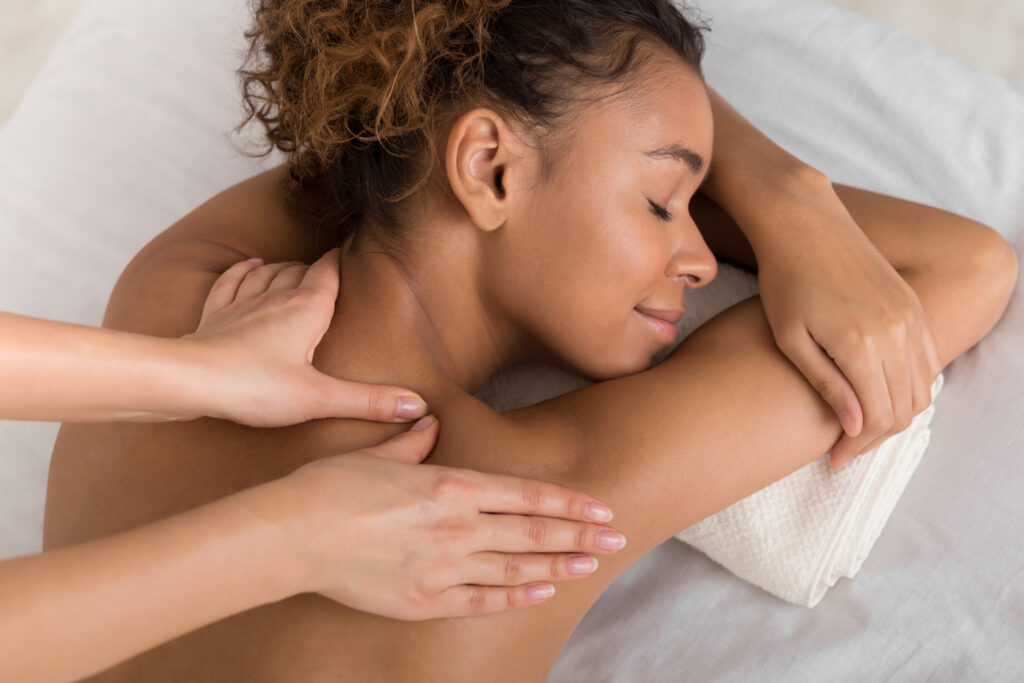 These days, we're dreaming of visiting our favorite spa for a luscious, soothing, healing massage. And trust us, as soon as we can, we will make our appointment early! In the meantime, here are seven ways to support your favorite spa and therapists we love during challenging times. It all begins with gratitude.
Say thank you in writing – it will mean a lot
As wellness enthusiasts, we've all read about the importance of gratitude. Now is the time we can put our intentions into practice. Take a few minutes and write a personal note to your spa, salon or regular therapist and let them know you are grateful for all they've done to support your health and wellbeing. It will brighten their day – and yours. Join a Spafinder LIVE! virtual class at Civana like the Evening Gratitude Circle.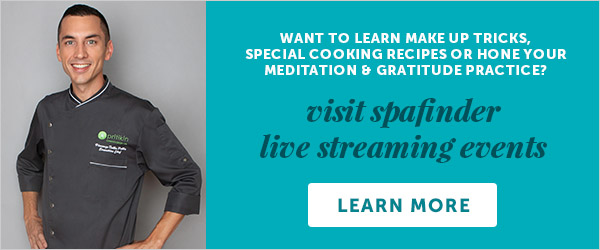 Join your spa's community
Many spas offer informative newsletters and blogs, packed with wellness advice. The Lodge at Woodloch covers all kinds of wellness topics and tips in their popular blog. For example, a recent article on "Essential Oils to Destress" has nifty recipes for DIY blends to help you gracefully navigate challenging times. Miraval Austin's wellness newsletter has recipes, meditations, exclusive offers, plus take-home tips for cultivating mindfulness and continuing or embarking on your journey to a life in balance. Subscribe here.
Get social
During a crisis, community is everything. And spas and salons need their community now more than ever. (That means you!) Follow your local wellness providers on social – Facebook, Instagram, etc. Post your support as often as possible and share their pages on your feeds. We hope you will also follow Spafinder on Facebook, Instagram, and Twitter.
Take a virtual class
Many spas and wellness practitioners are offering virtual classes – either at no cost or for a reasonable fee. And there is nothing that makes a wellness expert happier than a packed class. Ask your local spa, Pilates or yoga studio if they are offering classes. Or check out the new Spafinder LIVE! here. Spafinder's network of wellness partners are offering free online courses, seminars, classes, tips and expertise to help us all stay healthy and active.
Say thank you with a gift of wellness
A gift card to a spa or salon is the perfect way to say thank you to a health care provider or front-line worker. And buying a gift card now to enjoy later is a great way to support your favorite spa or salon.
Buy or gift products
Many spas and just about every salon have their own product lines or earn a commission on sales of popular beauty and wellness brands. Your favorite products can be mailed or arrangements made for pick up.
Reschedule, don't cancel
If you have to change an appointment, try to reschedule it for a later date. This will help your wellness and beauty providers plan for the future – and you will be sure to have an appointment when things are back to normal!
Like this content? We'd love to hear about it
Special occasions call for Spafinder. Gift today, spa tomorrow.
Most recent from Fighting Covid-19