Spafinder LIVE! Virtual Sunsets welcome gratitude
---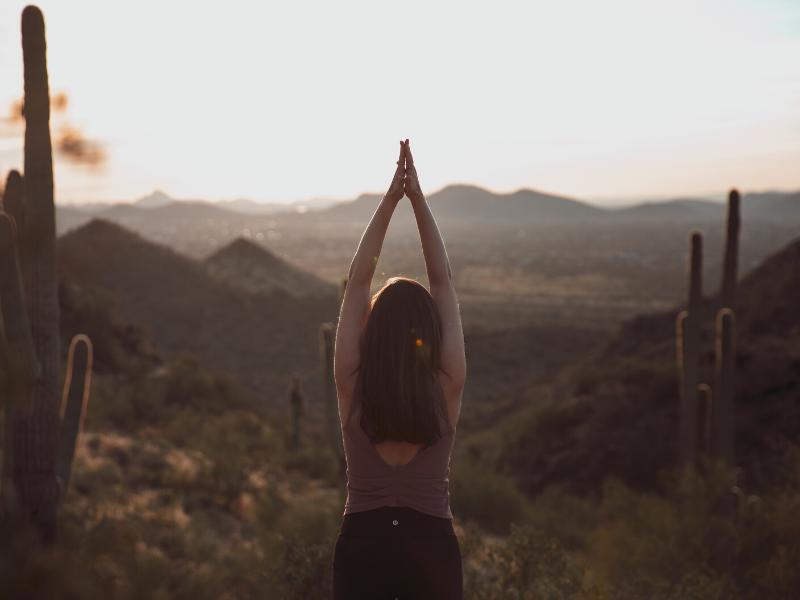 Stay Social Apart at Civana by tuning into their IG live and Facebook Live courses for morning, mid-day and evening classes. Taste a little of the gratitude and wellness that awaits at this wellness-oriented escape.
Long an advocate of personal growth and discovery, Civana cultivated a series of courses designed for mental alignment and wellbeing. With the trend towards virtual, they have expanded their wellness message to meet the needs of many who can remotely tune in for a spiritual boost.
One such course is the Evening Gratitude Circle. At the end of the week, It's always a good time to reflect on the many happy moments we share. It's important to breathe into the moment just to acknowledge ones good fortune one.
For a sneak peek of the calendar, click below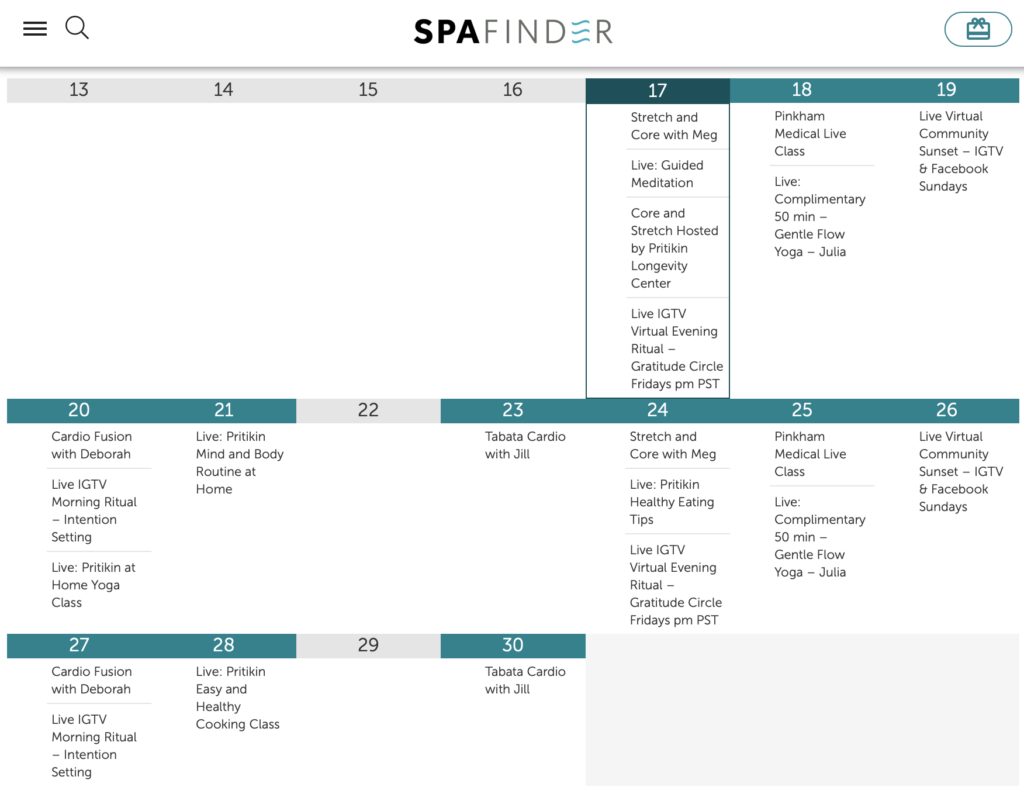 Wellness doesn't just have to wait for the evening either. At Civana, start your week with Morning intention setting, where we set the tone for the day. Intention setting is critical to maintain focus and helps with accountability when distraction veers its ugly head. Throughout the week tune in to Live IG TV Wellness Wednesdays for the midweek boost. The schedule varies so please see the calendar below for times.
As a special Sunday ritual Sunset Sessions allow you to reflect on your day and open your heart for the many wonders of tomorrow. To view Civana's courses, click here
To participate in the IG hosted classes simply follow Civana Wellness Resort & Spa on Instagram or look for and follow @civanawellness.
For Spafinder Live courses that entail cooking, yoga on demand, a little gratitude and self-reflection tune in and bookmark our Spafinder LIVE! Programming Guide. Classes are updated weekly.
Like this content? We'd love to hear about it
To support local spas and to gift relaxation that never expires, click below.