Treat Yourself to a Spa Manicure/Pedicure At Home
---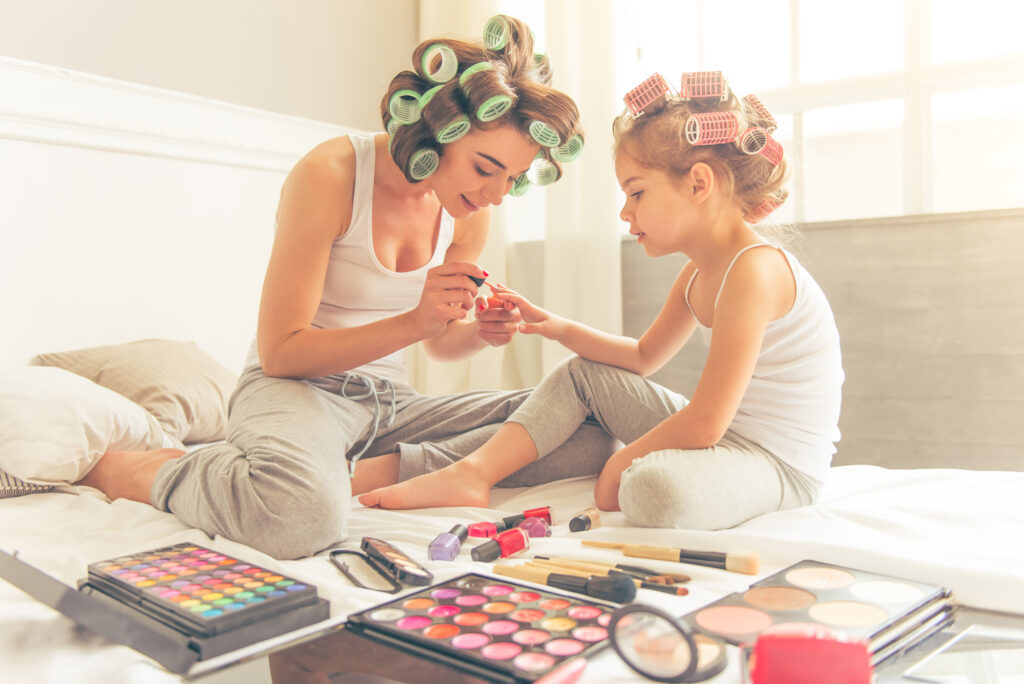 Your massages and facials are on hiatus during COVID-19. So are your nail appointments. So what to do? Improvise! Create your routine beauty treatments in the comfort of home. The results may not wind up as well as if you'd visited the spa or salon (we see you reaching for that box of hair color—don't do it!), but we could all use relaxation and wellness in these stressful times. Here's how to make an at home spa manicure & pedicure a special experience.
1. Set up a designated area for your at-home spa manicure pedicure. Bathroom, living room, bedroom, even the kitchen; just pick your favorite place in the house and get comfy.
2. Plan a virtual spa party with your friends and family—enjoy a mani/pedi together just like at the salon. Take a look below in case we have a virtual class!
3. Or, get the little ones involved. Share the spa experience together. It's a win-win: Entertain the kids and teach them about wellness at an early age.
4. Make yourself a mimosa, pour yourself a glass of wine or pop open the champagne to enhance your at-home pampering experience.
5. Invest in a nail kit for the occasion. We love Olive & June's mani box kits ($42 to $100). We especially love that the brand's universal (and genius) Poppy bottle handle allows you to paint nails perfectly (even with your non-dominant hand!). Less expensive options that also work well include Sephora's Tough As Nails Deluxe Manicure Kit ($20); Sally Beauty Pedi Feet to Go Kit ($13.79);and EAONE Professional Pedicure Tools Set 20 in 1 ($25.99). Again, you might not do as excellent a job as your manicurist/pedicurist, but you'll be darn close.
If purchasing a kit's not in the cards, have the following nail tools on hand:
Manicure: hand cream; clippers; file, buffer; polish remover; and polish (of course). Top coat polish is optional, but we recommend it to help your manicure last.
Pedicure: tub or basin to soak feet (Epson salt is a bonus); file; scrub; cuticle pusher; clippers; polish
6. Brush up on manicure and pedicure tutorials so you're better versed on the how-to's. We like these videos:
7. Brighten up your nails with a pop of color. Or, include some fun nail art or stickers (the little ones will love it!). Goodness knows we could all use a little cheer right now.
8. Make the time count while you wait for your nails to dry. Chat with your family and friends to see how everyone's coping.
9. Have fun and nail your at home spa manicure and pedicure by following these tips!
Special occasions call for Spafinder. Gift today, spa tomorrow.