9 Simple Steps to Take Care of Your Indoor Skin
Published: Thursday, April 9th 2020
by Spafinder
---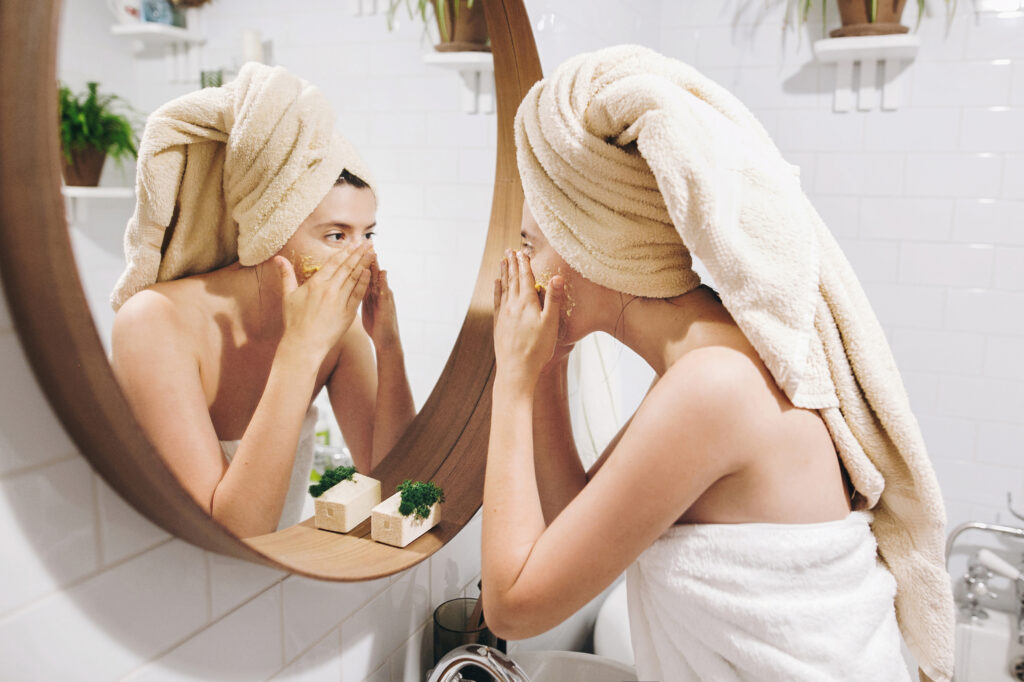 We wellness and spa lovers are all in good company while we face the COVID-19 crisis: Staying indoors and relying on ourselves to execute our beauty treatments. But that's no excuse to slack off on your skincare routine. We'll all be congregating again (hopefully soon), and you don't want to look like a hot mess post-isolation. Here are nine super-simple ways to take care of your indoor skin while quarantining.
1. Drink water to eliminate toxins. This leads to healthier, glowing skin, so make sure you're getting enough H2O.
2. Keep dry skin hydrated by avoiding long, hot showers. And if you indulge, be sure to slather your body with your favorite moisturizer post bath or shower.
3. Use a humidifier if your home tends to be on the dry side. Hello, dewier skin!
4. Dig out the skincare tools and devices you bought and then promptly forgot you owned. Jade roller, anyone?
5. Massage your face and feel relaxed in minutes. For the proper technique, take a cue from the Instagram account of Nichola Joss, aka Meghan Markle's facialist and esthetician extraordinaire.
And check out facialist Abigail James' video on performing a DIY face lifting massage.
6. Exfoliate your skin a couple times a week. (We're addicted to Kate Somerville's ExfoliKate line of products for the face.)
7. Apply a sheet mask at least once weekly. There are options galore, with varying prices so you can go as pricey or as inexpensive as you'd like. Our current faves include Avène Soothing Sheet Mask ($9.50), GlamGlow BUBBLESHEET™ Oxygenating Deep Cleanse Sheet Mask ($9) and Joanna Vargas Forever Glow Anti-Aging Face Mask ($17).
8. Complexion drawn and eyes tired from binge-watching Tiger King last night? Dunk your face in an ice bath if you're up to it. The skincare benefits abound, from reducing puffiness to boosting circulation.
9. Steam your indoor skin, which provides hydrating and purifying effects. You can use a home facial steamer like the Nano Ionic Face Steamer, or use the following at-home methods: Steam with warm towels: Soak towels in hot water, wring them out so they're damp and not drenched, apply to face for about five minutes.
Carefully hold face over a bowl or sink of hot water. Tent your head and face with a towel to trap the steam. Do so for about five to 10 minutes.
Then settle in with a face mask while you tune in to another episode of Tiger King. (Try these DIY masks: Organic Coffee & Honey;  Blueberry & Aloe; Avocado & Cucumber. Or see previous point for our sheet mask picks.)
Special occasions call for Spafinder. Gift today, spa tomorrow.
Most recent from Fighting Covid-19