Elahi Yoga Brings Family Bonding to Deal Days
Published: Tuesday, August 24th 2010
in Fitness
---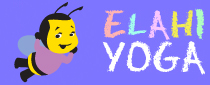 This September 20-26th, Deal Days, a Wellness Week™ is coming to your neighborhood to bring you super savings on spa, Pilates, yoga, nutrition consults, and fitness classes to jumpstart your fall season the right way.  Deal Days comes at a time when families are transitioning from summer break into the back-to-school mentality, which can be straining and stressful for parents and kids.  Elahi Yoga studio in New York City, one of the wellness businesses participating in Deal Days, caters to families whose busy lives could use a little centering; yoga for children of all ages and restorative yoga for parents are available.

During Deal Days, Elahi is offering three great options to better the wellbeing of families, including its Special Needs Yoga class, its Family Yoga package, and Private Yoga with Elahi founder Kami.  Kami, who is certified as a specialist yoga instructor for children with disabilities, began practicing yoga daily as a means to addressing her daughter's physical mobility challenges.  Noting marked improvement through yoga exercise, Kami was inspired to bring yoga to other families to help their children build confidence and have fun through a new activity!


Elahi's Family Yoga class brings together as many family members as you can round up (parents, siblings, grandparents, and even nannies or sitters are encouraged to come together for this bonding session) for an hour of reconnecting through poses, songs, and general playful activity.  Family Yoga focuses on bringing the family together and giving them something to take home as they connect  and continue their yoga practice, like a 3-4 line song written together during the private session.

Special Needs Yoga classes are tailored to the needs of the child.  Encouraging a strong sense of body awareness, physical strength to promote mobility and confidence, and the calm that comes from practice and meditation, yoga is a beneficial activity that children can carry through their whole lives.  Classes are tailored to children in different age ranges, with different strengths and needs.

Introduce yoga into your family routine this Deal Days with discounted class rates at Elahi yoga.  SpaFinder is very pleased to have Elahi Yoga and its confidence building, bonding sessions for families as just one of the fabulous wellness options available to you during Deal Days, a Wellness Week™.