How Wellness Went to the Goats
---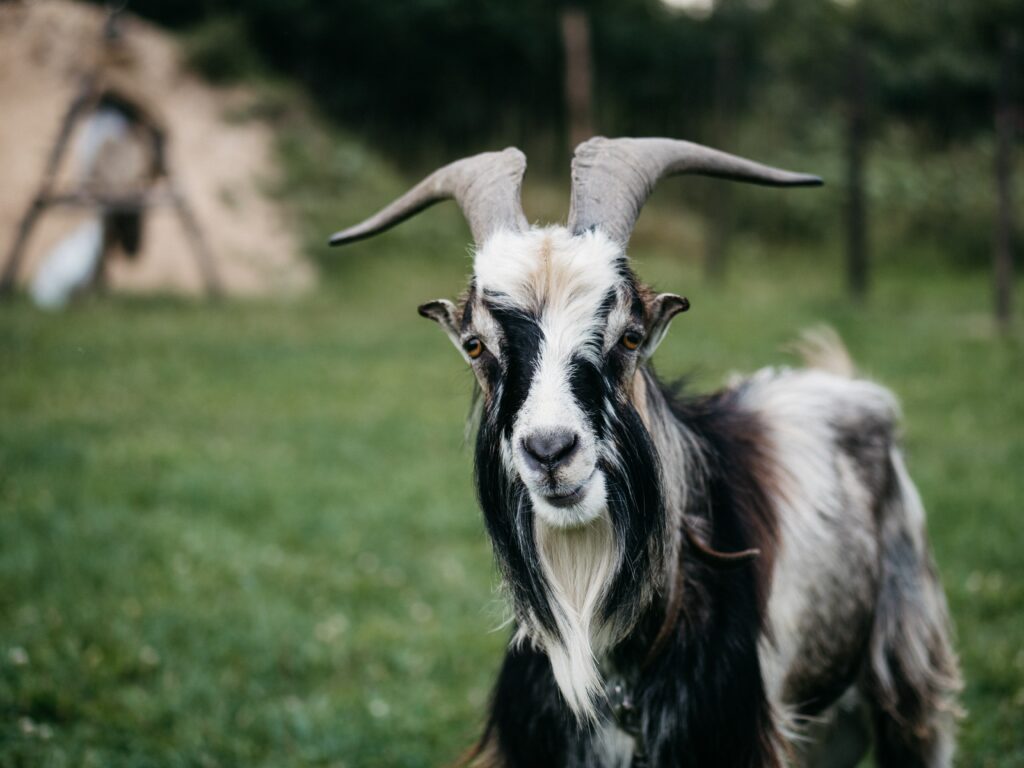 Sure, your wellness routine might be G.O.A.T. (greatest of all time) but if you aren't turning your attention to actual goats, you might be missing out. Goats are taking over the wellness world with everything from their milk to their yoga poses.
Soy, Almond and Goat?
Milk lovers are searching for milk alternatives and lucky for them, there seems to be no shortage of options. But not all non-dairy options are more sustainable than its dairy counterpart and some offer up fewer health benefits. So instead of turning to oat milk, why not try out Goat milk? (See what we did there?) Goat milk can be digested better than traditional cow milk. The same is true for goat cheeses versus traditional dairy cheeses. Plus, it is more sustainable.
Goat milk is also less likely than cow milk to cause digestive, respiratory, and dermatological symptoms for most people.[1] It's low in sodium and carbohydrates and high in protein and calcium. And goat milk is alkaline, compared to cow milk, which is more acidic. Some nutritionists believe an alkaline diet may prevent certain diseases and have health benefits. However, that is being debated. But a glass of goat milk still does a body good while perhaps being slightly better for the environment. A win-win.
Goat Yoga
You might have thought that yoga had been perfected. After all, we have hot yoga, aerial yoga and power yoga. How could these be topped? Introducing Goat Yoga. Goat yoga is a traditional yoga class with goats who are free to roam and perch on your bodies. Since goats naturally want to climb to the highest height, they will scramble up to the top of your downward dog. The results are as cute and restorative as you might imagine.
Of course, goat yoga isn't for everyone. You must be able to handle doing yoga either outdoors or inside a barn situation and any contact with animals always comes with risk. If you would prefer to not have an adorable baby goat on your back, then stick to a more traditional yoga class.
You Goat Mail
Maybe you want to surprise your goat-loving friend with a present. Then head to You Goat Mail, which send surprise anonymous goats via snail mail. It's the perfect present for anyone who has gone BAHHHHHHH to the Bone. Now you can send a soft and fuzzy miniature plush goat to a friend, enemy, or yourself!

---
[1] https://www.thespruceeats.com/goats-milk-versus-cows-milk-3376918