Jet Lag, No More! Passport free Yoga (Free Video)
Published: Wednesday, November 23rd 2016
in Fitness
---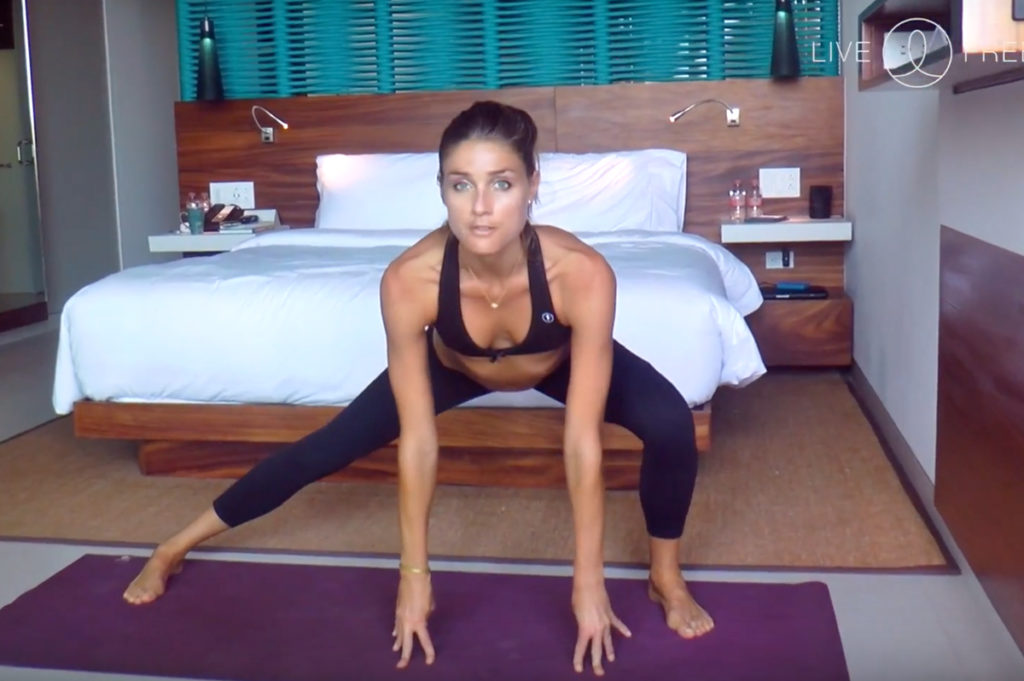 Hitting the road or soaring in the sky this Thanksgiving? This free 10-minute yoga video for travelers by Sara Quiriconi, a Miami-based yoga guide, wellness warrior and travel expert, will help you reduce the stress and ease the aches and pains that come with travelling –even when you have little time and limited space to exercise. Sarah will move you through her fun and quick yoga sequence, which is suitable for all levels and designed to restore and awaken your body and keep your holidays festive.  Try this travel yoga video today and get ready for happier, healthier travels!
For more videos, yoga classes, retreats and workshops, visit www.saraquiriconi.com.
As a 12-year cancer survivor, Sara Quiriconi fell in love with yoga for its self-healing properties and has been practicing since 2008. After spending eight years as a graphic designer in Boston, she decided to pursue her passion to heal others and left the corporate world in 2013 to teach yoga full time.