The Mandarin Oriental Hong Kong has Marathon Mania!
Published: Thursday, February 10th 2011
in Fitness
---
Hong Kong's Marathon is February 20th and for those participating in the 42.2 kilometer foot race The Mandarin Spa will be offering specially discounted treatments to ease ailing bodies and weary feet.  The Mandarin Spa's Therapeutic Massage and Shanghainese Pedicure are the perfect treatments for anyone who's been training for the event and truly effective in dissolving aches and strains.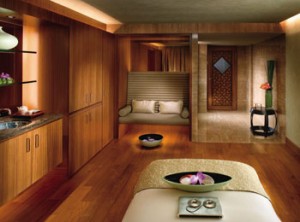 By using oil on key areas with steady pressure applied by the therapists' elbow and forearms, the Therapeutic Massage eliminates lactic acid that makes muscles sore and is ultimately re-energizing. The 60-minute Shanghainese Pedicure is perfect for getting feet in shape in a painless and gentle way.
Book both services in one day and save 10% between now and February 28th!  Learn more about The Mandarin Spa Hong Kong and other relaxing and rejuvenating treatments!