Four Ways to Bounce Back After Baby- Bye bye Mom and Dad Bods
---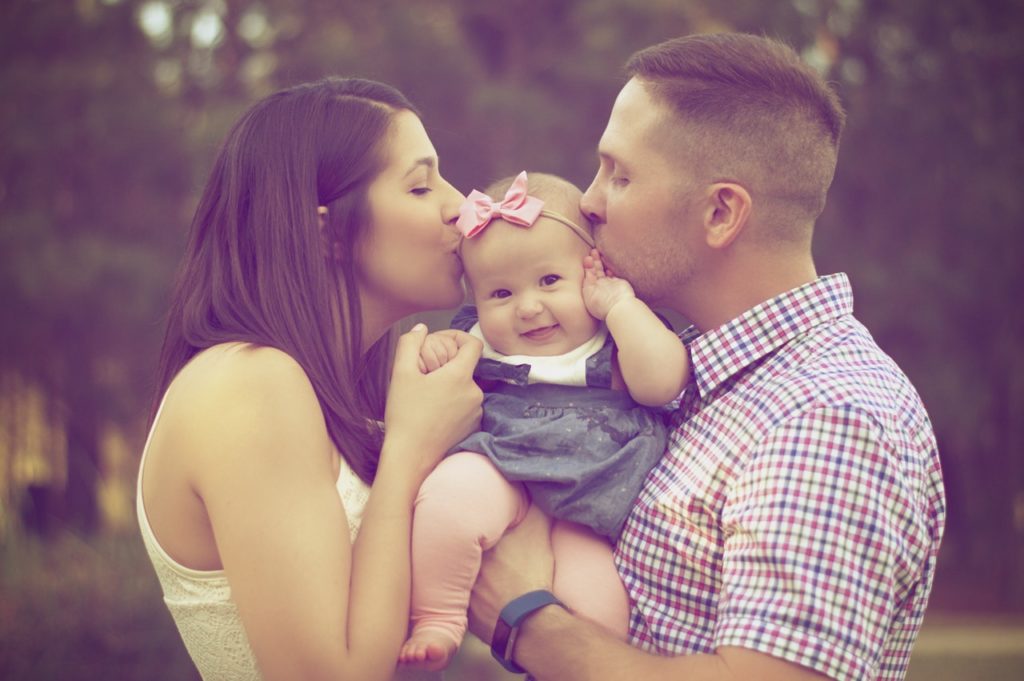 Acknowledging that both the mom's and the dad's health can impact their child for a lifetime was a hot trend in 2018. After all, it takes a sperm and an egg to create a baby.[1] And just as it takes two to conceive, we think it takes two to bounce back after pregnancy and birth.  Check out these four ways to get your bodies–and your relationship–in shape after giving birth.
Admit It: Change is All Around
First, it's important to recognize that a lot of changes have happened in both of your lives. There are now three of you (or more, if you gave birth to twins or triplets) and there is less time for just the two of you.  Your bodies have also changed. This is more obvious for moms who can safely gain 15 to 40 pounds during pregnancy, depending on their starting weight.[2] However, dads may have also been eating for two–or indulged in some stress snacking. And they may have changed their normal exercise routine and developed some post-baby slouch of their own.
Plan a Heart-to Heart
Second, sometime between feeding time, diaper changing and washing another load of clothes, schedule a heart-to-heart to discuss how you can regain control of your bodies. Use this time to commit to spending at least one hour every day to stretch, walk, work out or simply breathe deeply. It's ok to schedule your fitness in 15 increments. Or you can plan a stroller walk or run. Even better, try something new together, like a yoga class or Pilates class. This is the perfect time to create new fitness habits that will set a lifetime example for your baby–and rekindle your relationship.
Moms and Dads Who Cook Together Stays Healthy Together
After giving birth, it's tempting to succumb to ordering in or eating on the run.  However, we think this is the perfect time to revisit your eating habits and plan menus that are packed with healthy-and tasty– ingredients. Moreover, this could be a fun time to try cooking together. (He chops, you sauté or vice versa.) Plus, if your bundle of joy needs tending, one of you can take a break from kitchen duty.
Spa Time is Healthy Time 
Trust us: We know a soothing spa treatment or time out for a manicure could be exactly what a new parent needs. After all, being healthy isn't limited to jogging and jumping jacks. A healthy lifestyle includes all kinds of spa and beauty services, from a relaxing massage to a luscious facial. When you are ready for a night or afternoon out together, think about scheduling a couple's massage– or even a his and her pedicure.
We're not suggesting that you obsess over your body after becoming parents. However, this can be a good time to establish new healthy habits and schedule fitness time together. It will be good for you both and the best example you can set for the new person you are raising together.
Sign up to receive insider tips, luxury destinations and more.
Celebrate a new baby with a Spafinder Gift Card!
[1] Global Wellness Summit, "Reframing the First 1,000 Days, January 2018.
[2] WebMD, "Gain Weight Safely During Your Pregnancy"