Row, Row, Row Your Way to Fitness
---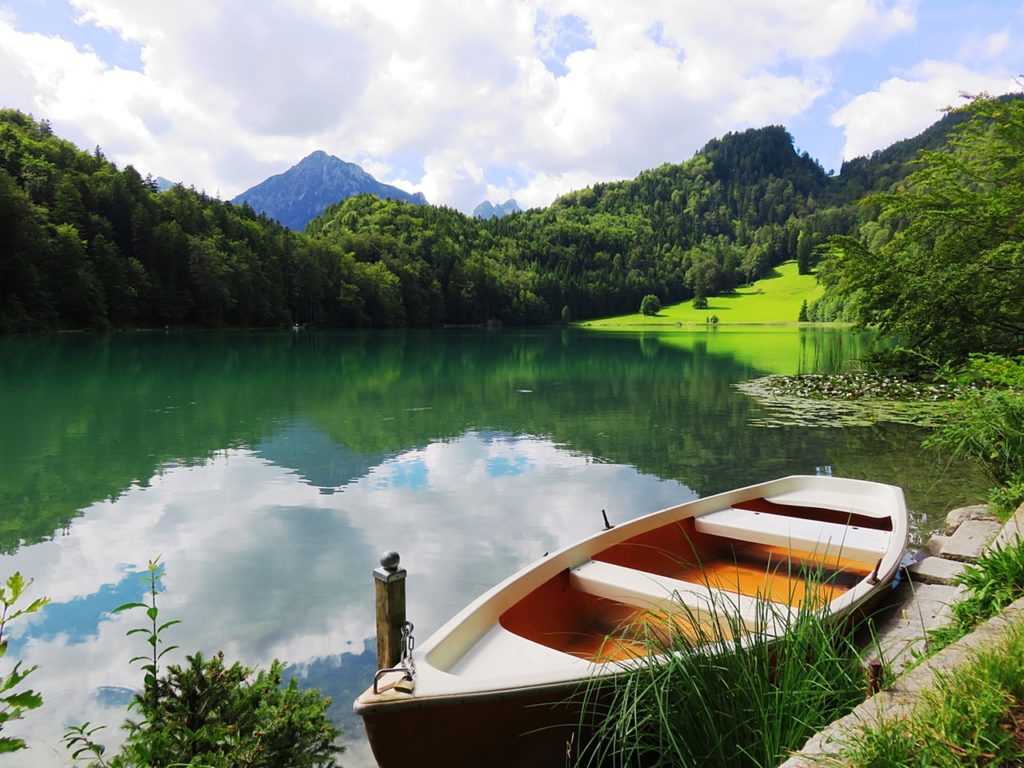 Ahhh…the romance of rowing.  Picture yourself on a pristine lake as your oars glide though the sparkling water. Or imagine you are part a rowing team practicing in the wee hours of the morning, with the coxswain yelling, "Stroke! Stroke! Stroke!"  While a lakeside vacation may not be in your future–and you're not interested in waking up at the crack of dawn and getting in a tiny boat with seven other people–hitting the rowing machine at your local gym could be your best workout. Learn why celebs like Dakota Johnson include rowing machines in their training programs–and why row, row, rowing is a hot fitness trend.
Why the Buzz

Rowing originated in ancient Egypt and is one of the world's oldest sports. There are good reasons why rowing has lasted for centuries and is so popular today: rowing works 85% of your muscles in nine major muscle groups and you can burn up to 300 calories in a 30 minute workout. Basically, you're getting a great cardio workout while toning your muscles.
Upgrade the Tech

One reason why rowing has gained a lot of traction recently is because the technology used on the machines has vastly improved. Rowing machines now feature interactive or VR experiences that provide a more immersive experience. And more sophisticated machines utilize water tanks to simulate different conditions you might find on a lake.
Move Over Spin

Rowing classes have quickly joined the ranks of such cult workouts like Soul Cycle. With low lights and DJ worthy music, rowing fanatics can burn over 500 calories in a sixty minute workout. Classes challenge rowers by switching up the movements–doing moves while kneeling or standing on the side of the rower. The real burn is when you add in the free weights for that extra little push. It's easy to see why rowing classes have popped up in major metro areas with studios like weRow in Minneapolis completely devoted to rowing.
Easy on the Joints

Rowing is also an excellent low impact workout, putting minimal stress on the joints, which is perfect if you are recovering from an injury. The workout features no jumping or running so it's a fairly easy workout for any fitness level. Plus you can adjust your resistance and speed to fit your needs as you continue your fitness journey.
Watch Your Form

Rowing works your upper back, your core and your arms and legs so it's a terrific total body workout. However, before you jump in the rowing waters, take a class and learn the proper form from an expert. Trainers recommend using your legs to push your movement. And be sure to buckle in your feet securely so your body is stable and you can push off powerfully. [1]
If you are a complete novice at the sport, check out rowing clubs in your area. They often offer a complimentary rowing lesson to those interested. Why not learn from the experts?
Spafinder gift cards. The perfect gift for any occasion.
[1] Self, "Exactly How to Do Dakota Johnson's 7-Minute Rowing Machine Interval Workout," Alexa Tucker, January 2019.