Three Top Wellness Circuits– Fitness, Hydrotherapy and Magical Journeys
---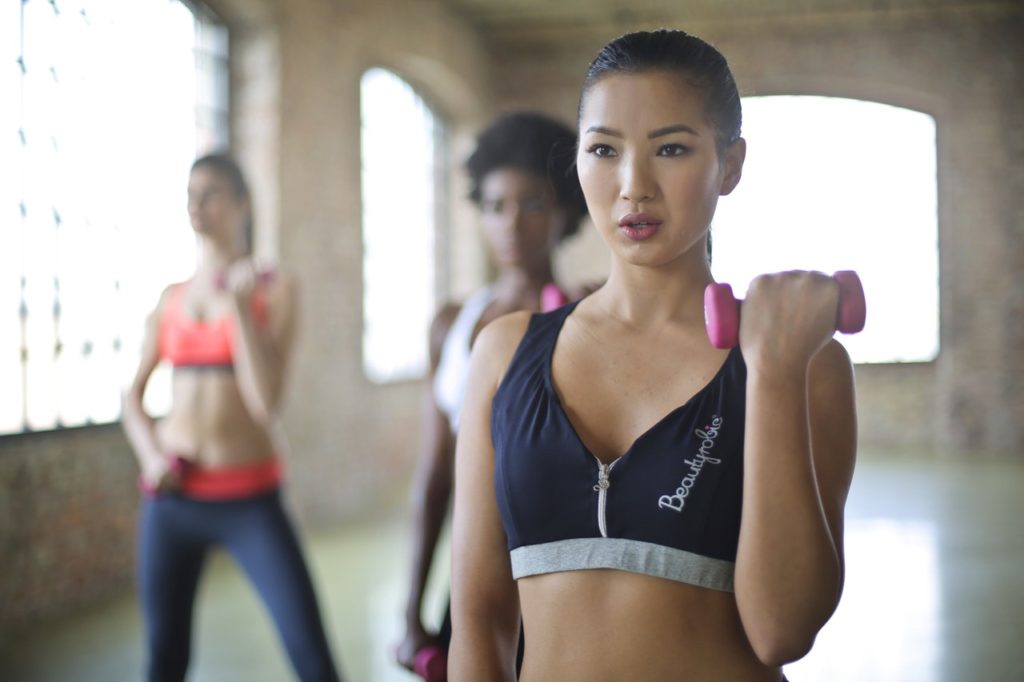 The Oxford Dictionary defines a circuit as, "…an established itinerary of events or venues used for a particular activity."  However, let's add a new definition to the dictionary that is designed for today's wellness-loving world: wellness circuit, "…an established itinerary of events led by spa and wellness experts that helps you be healthier and feel really great!"  Check out these popular circuits and learn why circuit programs are the new circle of wellness – and a lot of fun.
Mix It Up with Circuit Training
Many are familiar with circuit training. Typically this is a series of six to 15 or more weight lifting exercises completed in a specific sequence. Perform each exercise for a number of repetitions or an established time period, take a short rest then move on. Repeat, repeat and repeat. Some personal trainers recommend breaking up your weight lifting with aerobic exercise, between every three or four exercises. To keep the workout interesting, others suggest doing more exercises, one time each.
Find personal trainers who can design a circuit to help you meet your fitness goals.
Hydrotherapy Circuits – Beyond Cool
Hydrotherapy circuits, consist of a sequence of swimming pools, cold plunge pools, showers, waterfalls, and do much more than help beat the heat. They are designed to restore health and wellbeing to take you away to a world of healing and pleasure.
Greeks were the first to create public baths, which evolved to include pools, saunas, showers, footbaths and more – inspiring today's hydrotherapy circuits. And Grand Wailea, A Waldorf Astoria™ Resort was one of the first spas in the U.S. to create dedicated spa hydrotherapy circuits, which can include different types of aromatic baths, a bubbling Japanese Furo Bath, three cascading waterfall massages, as well as a Roman tub, a cold plunge pool, and Swiss Jet showers.
Kohler Waters Spa at The American Club is known for its hydrotherapy treatments, baths and cold plunge pools, along with therapeutic water services like an Acoustic Bath that blends music and sound vibration, a body scrub, Vichy hydro-massage, and Lavender Rain.
In addition, check out Spas in Italy, which are famous for their hydrotherapy circuits, and locations like Spa Eastman in Quebec and Lapis, the Spa at Fontainebleau in Miami Beach.
The Ancient Circuit of Life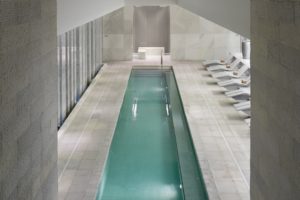 Vair Spa at the Borgo Egnazia Resort is a unique example of the latest take on wellness circuits:  authentic, multi-step experiences to help you achieve relaxation and renewal – and most of all enjoy life. Vair's guided programs take place in retreats, each with a different theme.  For example, the Fùre Sport and Spa Retreat involves fun activities. Climb on olive trees and jump from dry stone walls. Immerse yourself in the countryside, the sea and in Roman baths.
Expert therapists, yoga masters, musicians and dancers lead the women-only Tarant Retreat. This is a feminine and liberating circuit of dance, spa treatments and feelings.