From Topless Yoga to Steamy Burlesque, Sexy Fitness Is Hot
Published: Tuesday, January 17th 2017
in Fitness
---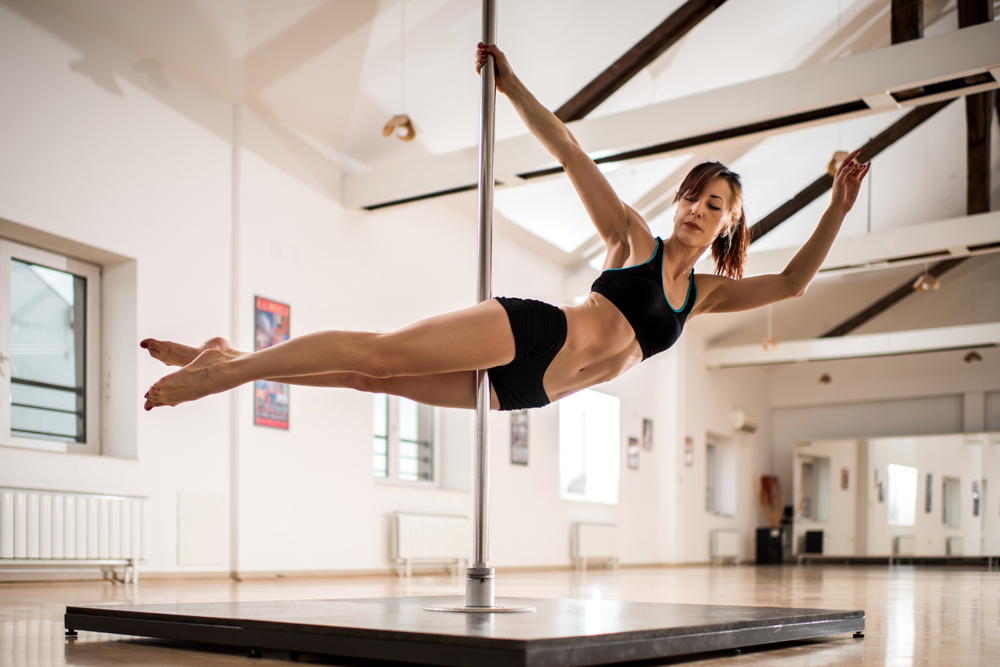 In 2016, Spafinder named "Sexual Wellbeing: Taboo No More" one of the top 10 spa and wellness trends, noting that sophisticated and fun sexual wellness classes and programming are heating up at spas, wellness retreats, and fitness studios.
Since putting our toe in the sexy wellness waters, this sexual wellbeing trend has continued to grow, and the spas, wellness centers, instructors, coaches, therapists, and alternative practitioners that address sexual health with professionalism are thriving.
Just do a Google search, and it's easy to see that the Internet is exploding with articles with titles like "Yoga for Better Sex"—and while it's certainly sexy click bait, it is also true. Studies in the Journal of Sexual Medicine (2009-2010) indicate yoga improves all aspects of sex: arousal, performance, orgasm and ejaculatory control. Ancient yoga scripts taught poses to strengthen the pelvic floor muscles, important for a satisfying orgasm. And yogi Lauren Imparato, founder of I.Am.You studio in New York City notes that forms of yoga that refer to the root lock Mula Bandha "are the original Kegel exercise." (Pilates targeting the pelvic floor muscles also has similar benefits.)  Although yoga in the U.S. is typically recently presented as pure fitness, there has been a long, sometimes controversial sex-yoga connection since the 19th century. Studios that bring that connection to the forefront, like 305 Fitness (New York City), are all about opening up body parts that make you better in bed, with the same sexy energy that 305 classes are known for.
While not designed to be sexual, a kind of "body liberation" yoga is also on the rise, from more naked yoga, to new breeds like "Free the Nipple" yoga classes, which are topless for women, at the Astroetic Studios in LA's fashion district, complete with trendy sound bath meditation.
As Valentine's Day approaches, now might be a good time to lose the taboos and check out some of these new approaches to a healthier and more enjoyable sex life – whatever that means to you!