Employee Thank Yous That Show You Care
---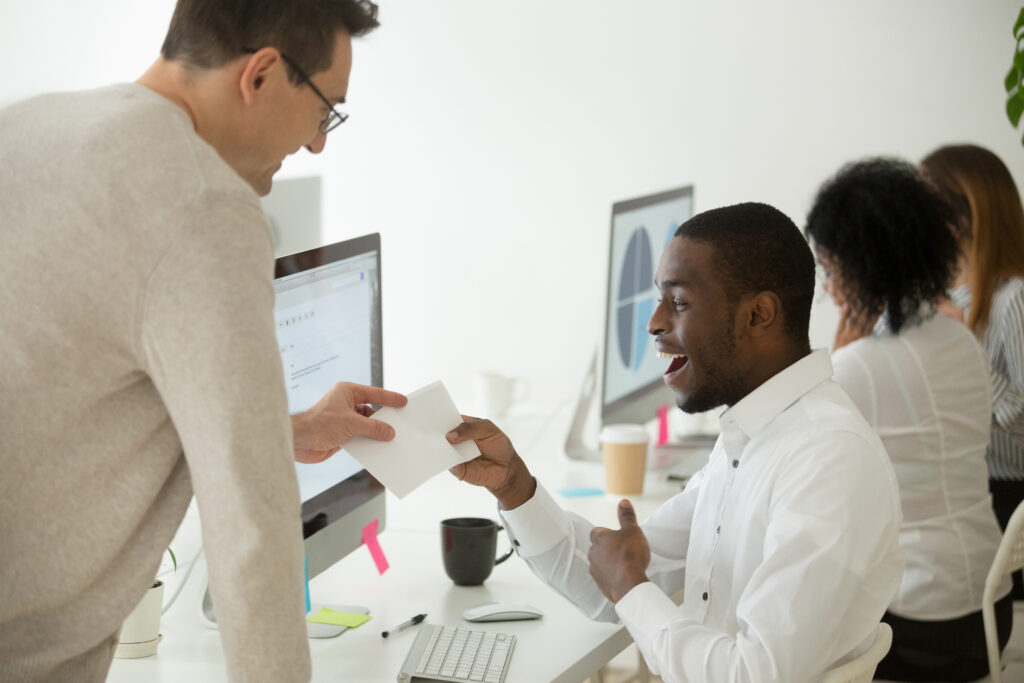 It's just a fact: one-third of your life is spent at work. Whether you sit behind a desk, are on your feet all day, or are a mix of the two, it's no secret that the workplace can take a toll on you. Especially when you're a boss! Now that the holidays are here, it's necessary to show your employees just how much you appreciate them. But how? Here's a hint: a Spafinder Gift Card will be a total hit! Forget about free lunches and holiday hangouts, because there's no greater treat than wellness. This means something different to everybody, making Spafinder Gift Cards the most versatile and thoughtful way to say thank you. Your employees can relax, unwind, get massaged, and more. Here's why you should consider a batch for your staff and teammates.
It appeals to all types of people
We all know that one person who lives and breathes pampering, collects candles like there's no tomorrow, and would rather do an at-home mani than go hiking. On the flip side, you probably also know that person who lives and breathes exercise and never sits still. What if we told you that a Spafinder Gift Card was ideal for both kinds of people? Your more active employee can hit the rock climbing section of the spa for an edgy way to spend the holiday. While those who love beauty treatments can take their skin to the next level with a facial. There are also mani-pedis, massages, steam room sessions… the list goes on. Whichever type of employee you are, we're pretty confident you'll also love shopping for skincare bundles, candles, home decor, and more in the Spafinder Wellness Shop!
Wellness Is a chance for employee bonding
Name a better way to bond with old and new coworkers than over a hydrofacial… we'll wait! Getting pampered is the perfect way to unwind and share a good time with your workmates, as you're both relaxed, carefree, and ready to talk about things that you may not have in the office. Maybe you'll reminisce on the stressful report that you both finally wrapped up before the holidays (teamwork!). Ot perhaps you'll stop the work talk altogether and get personal. Did you know that your colleague that you've known for months has a child that goes to your kid's school, likes the same music as you, or goes to Pilates weekly just like you? You may not have before, but you definitely will after you both sit down together in the spa chair.
It helps beat the winter blues
According to the New York Times, seasonal depression is a very real phenomenon that can affect your work, relationships, and more during the colder months. While there are many theories about what causes it, from shorter and darker days to holiday stress, there is one universal way to help treat it for most employees: wellness. A seasonal massage (think peppermint aromatherapy!), gingerbread candle, or yoga session will do wonders for employee psyche this winter, all of which can be acquired with a Spafinder Gift Card. Don't get us wrong; it takes much more to properly take care of yourself during the holidays, but a little wellness pick-me-up can be just what you need to put your employees in a better mood.
It's a chance for a unique winter exercise
Exercising in the winter isn't always easy. It's typically colder, making you less likely to go out for a jog or bike ride, while many of us are way too busy to work out, even if we want to! We know that doing cardio in the gym isn't for everyone, either, so why not use your Spafinder Gift Card for a more fun and festive take on wellness? Your employees can head to their local high-end hotel or wellness center for a series of unique winter-friendly exercises. These can include Pilates, rock climbing, barre workouts, yoga, and more, all of which they'll be telling you about during the morning work meeting long after they've used the gift card.