The Spafinder Father's Day Special
---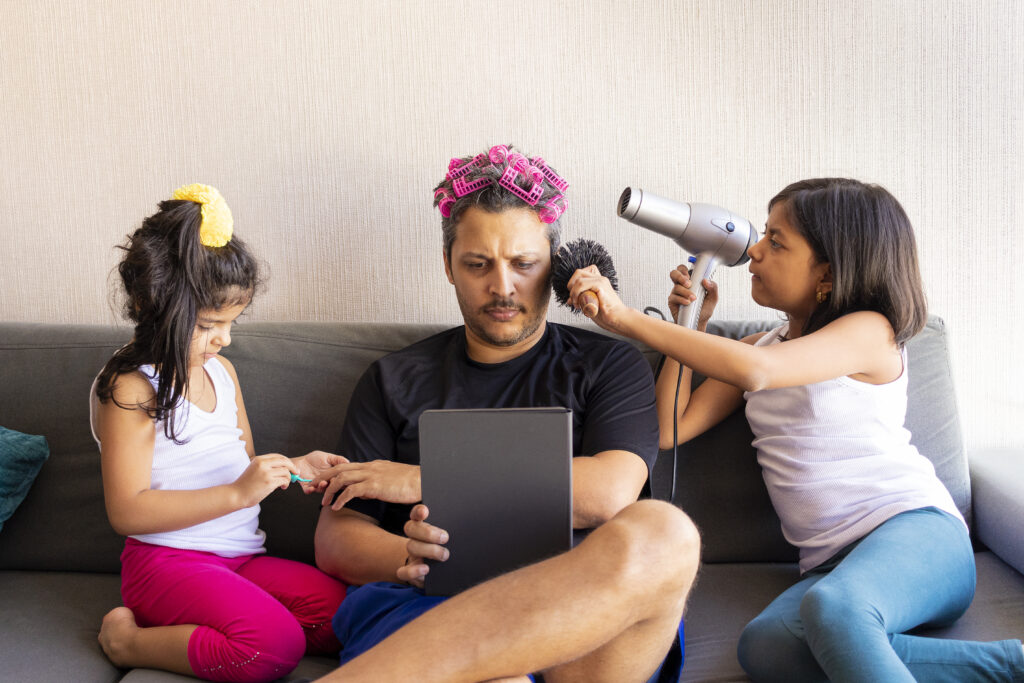 Were you about to buy your dad yet another tie for Father's Day on June 18? Think again! Don't get us wrong; we'll never disparage the classic gifts like cool clothes or a coffee mug. But here's the thing… the dads in your life deserve to look and feel smooth with spa-inspired presents. Both literally and otherwise. Threading for men is a must-have that he'll make his grooming go-to. Meanwhile, other gifts like skincare, massage and more will instantly make this Father's Day memorable. Are you ready to celebrate your dad, Spafinder style? Read on for the gifts you need to consider.
Brotox
No, Brotox isn't a trendy new injectable procedure that you should know about. It's just a cheeky name to imply that traditional Botox is now becoming increasingly popular with men. Celebrities like Joe Jonas have talked about fighting the stigma of men using injectables, while HuffPost reports a 400% increase in "Brotox" requests over the past two decades. Basically, you should quote these things to your dad as you convince him to finally sit down in the chair for Botox. It's a safe, simple and highly-effective technique that can do wonders. Just a quick treatment will help to smooth fine lines and create a youthful look, and what's a better Father's Day gift than confidence?
Is there anything more manly than a massage made for athletes? This deep tissue massage targets the deepest layers of muscle to stimulate blood flow, helping to improve fitness, endurance, flexibility and more. It also aids in injury prevention. If your dad is active in his local baseball team or has a very physically demanding job, trust us when we say that this is the best Father's Day gift. He'll thank you at the moment while his body will show its gratitude down the line. Seriously, regular sports massages can do incredible things for somebody's wellness routine!
Threading
We don't know who needs to hear this (maybe dad?), but great eyebrows have no gender! Threading is often regarded as a women's beauty treatment. But similar to Botox, it's rising in popularity with men who desire a quick and easy way to say goodbye to strays. As the name suggests, threading is a technique that uses a special thread to remove unwanted hair from the face. And it's an ideal option for men who wish to upkeep their grooming routine with minimal effort. We're not just talking about eyebrows, but an expertly-threaded beard and/or mustache too. If your dad is someone who takes pride in his appearance, he'll love this unique and beautiful Father's Day gift.
Exfoliators
We're firm believers in men's grooming routines at any age. However, we understand that it's not always easy to get your dad to invest in a 10-step skincare routine immediately. That's why exfoliators are the ultimate baby step towards a more advanced beauty regime. A not-so-fun fact? Men's skin is roughly 25 times thicker than women's, making it easier for dirt and grime to get trapped in the pores. Ugh. But that's where an exfoliator comes in. These gritty tools help to deep clean your pores and remove unwanted blackheads and beyond. And we have plenty of options for Father's Day in the Spafinder Store.
Our recommendation? The Dead Sea Salt Scrub by Shankara. It's made with a blend of sea and mineral salts to purify the skin and put your pores in their place. Your dad can get ready to say goodbye to blackheads, trapped sweat and so much more! As this exfoliator works its magic, it also helps to refine texture and ward away things like acne, dryness and early signs of aging. It's a dream gift for dad, and trust us, he'll be obsessed from the first use.
Learn more about great spa gifts for dad, grandpa and your partner too!