Wellness Lovers Gift Guide
---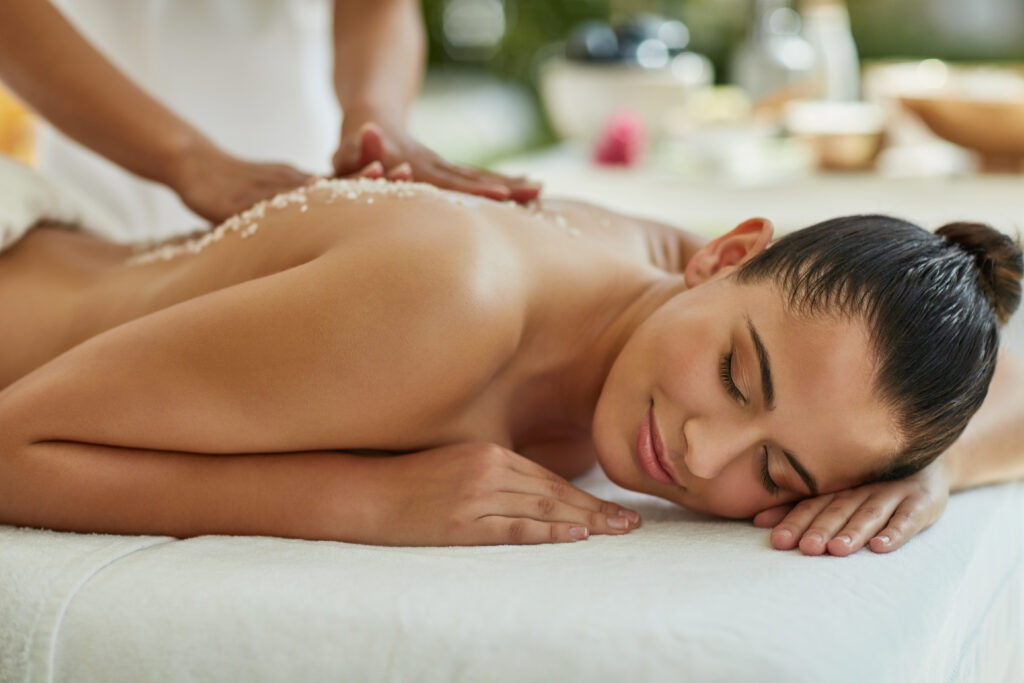 Wellness is so much more than just a trend; it's a way of life. We all like to feel like we're in a grand state of health — physically, mentally, and emotionally. And while we can work towards this goal with mystic mantras, journaling rituals, and the power of saying thank you, sometimes you need a little more. Like, oh, we don't know, the best holiday gifts that fit right into your stocking and your self-care routine? We love this for you! Wellness lovers will be obsessed with our picks for fitness-wear and more. And (ahem) our list has ideas from the Spafinder Shop, which features nourishing favorites to take care of your friends and family both inside and out.
Casual reminder: buying yourself a gift this holiday season definitely counts as an act of wellness, but you can also stock up on self-care essentials for your favorite people. Here are just a few picks for wellness lovers this season:
How did a beachy store located in surfer-favorite Encinitas, California grow into a widely popular global brand in just a few years? We know the answer. Vuori, which means mountain, manufactures and sells the softest, most comfortable joggers and athletic wear ever. Plus, the company has a passion for ethical manufacturing, sustainability and community. If your wellness loving friends think comfort is important in fitness apparel, gift them pair of Vuori joggers (we admit to owning five pair). And check out the tees, crews, hoodies, bras, leggings and more for both men and women.
Speaking of the fitness wear, we admit to being huge fans of Alo Yoga's performance apparel and outerwear. It's on the other end of the design spectrum from Vuori. (Think Alo's sexy, cozy, fashion forward look versus Vuori's laid-back So Cal beach chic.) But yoga and Pilates enthusiasts —and those who want to look that way– swear by the company's leggings, capris and sweatpants. Plus, Alo has a wide range of clothing and accessories for men and women, along with super-glam, comfy jackets and coats. You'll see celebs and style setters in Alo's Beverly Hills flagship store and at locations across the U.S. And find the perfect gifts for your fashion-forward wellness friends online aloyoga.com.
You can't mention wellness without talking about one of the trendiest tools around…Gua Shas! This set by Lucky Owl will light up your skin like the Christmas tree, giving you the ultimate holiday glow that lasts year-round. And did we mention that it's also believed to "lift" your features for more chiseled cheekbones and a strong jawline? Sign us up! All you need to do is roll it across your skin, and the Rose Quartz stone does the rest. This wellness essential helps to release muscle tension and energize the skin, resulting in a more relaxed and radiant look with just a 5-10 minute daily routine.
And we have to say, Spa Shop items go perfectly with a Spafinder Gift Card.
Green is one of the most famous Christmas colors, so why not show love to yourself or your friends this season with a matcha mask? This sheet mask by Farmhouse Fresh symbolizes wellness at its finest, a calming skincare essential made with organic green matcha tea and Vitamin B5. These ingredients work together to instantly soothe and moisturize the skin, a must-have for cold winter days, while they're joined by Kaolin Clay for a skin detox. Want a complexion that's blackhead-free, always hydrated, and beaming for the holidays? This sheet mask can do it all!
You may have seen the ads for Blissy pillowcases and thought, "How can a pillow case be this special." Trust us – they are. Blissy pillowcases are made from 100% pure mulberry silk and models, hair stylists, beauty experts and dermatologists recommend them. They are designed to prevent skin damage while you sleep— and insure your hair is not a mess when you wake up. That's for starters. Blissy pillow cases also fight allergies and dust mites (ugh!) and lead to a better nights sleep. And, after all, sleep is a known pillar of wellness. If you want to make a wellness lover in your life really happy, check out Blissy. Their luxe pillowcases come in a vast range of colors including special collections for kids.
PS Don't forget to treat yourself to the gift of relaxation and better sleep with this special offer from Spafinder and Calm, the #1 app for sleep, meditation and relaxation and over 1.5M+ 5-star reviews. If you are not a Spafinder email subscriber, simply SIGN UP TODAY and we'll deliver a special 50% off the Premium Calm plan. This is available to new Calm members only.
No skincare routine is complete without a good moisturizer, especially during the colder months that have the potential to dry out your skin. Ugh. But have no fear, as this must-have by Skin Authority is about to become your new glow-to (see what we did there?) for healthy, glowing, and hydrated skin! It's rich in aloe, vitamins, and marine extracts to moisturize and nourish, leaving the skin feeling smoother, softer, and brighter than ever before. It also contains antioxidants to shield your skin against environmental stress and much-needed SPF to keep the damage from UV rays away. Yes, you still need sunscreen every day, even in the winter!