Thank You Is Always On Trend
---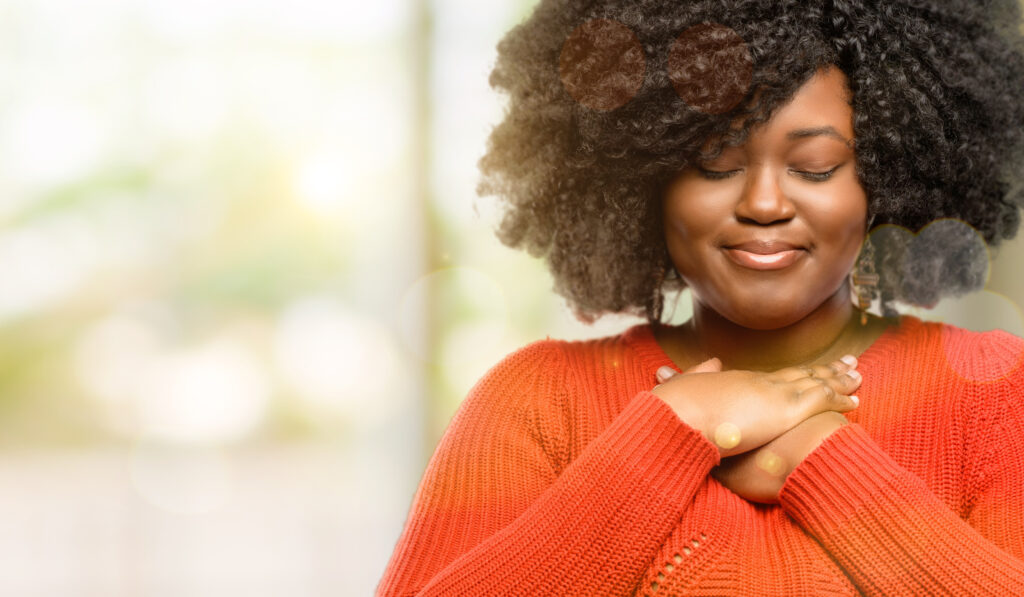 The greatest trend for fall 2022 is saying thank you. We know what you may be thinking, doesn't "trend" imply that it's temporary? Not exactly. The word is defined as "a line of development" or "prevailing tendency or inclination," both of which you can implement into the rest of your days. We challenge you to turn a current trend into a lifelong pattern of gratitude and good times, and it all starts with the 2022 holiday season. Family get-togethers and festive traditions are mostly back in full swing after a few years of uncertainty, and we're encouraging you to take full advantage by saying "thank you" in every setting. Sometimes, it's not said through just words but also actions, and you can put this trend to the test in the following ways in fall 2022.
Give back
It's not just about saying "thank you," but also showing it to the people who matter most. Keep up with the trends by putting your gratitude on display in unconventional ways this fall 2022. You may already know the typical methods — canned food drives, volunteering, and fundraisers. But what if we told you that all it takes is a few minutes and a steady hand? Help your neighbors or parents rake the leaves out of their yard, especially if it's a task that takes a little longer for them. You can also assist in their fall cleaning efforts. Pitch in and help them store away (or donate) summer clothes and eliminate clutter.
Your friends and family have done so much for you, it's the least you can do! Another option: run a Thanksgiving 5k to help with a good cause, donate your kids old Halloween costumes for kids in need, conduct arts and crafts for a cause and so much more. It's not just a trend, it's a lifestyle, and we know you'll let your gratitude show by giving back in 2022.
Invest in "thank you cards"
In the age of TikTok, Instagram, and everything techy, it's easy to send a simple "Thanks for coming!" text to your Thanksgiving guests. Or even to your host for having you in their home for delicious pies and divine conversation. (We think this is a big "no no.") Don't get us wrong, we love technology, but it's so much more charming to send a handwritten note. Grab a pack with a generic design at your local dollar store, which will last you through the entire fall season.
When Halloween parties, bake sales, Friendsgiving gatherings and more come around, you can easily say thank you to your favorite people with a simple note. It doesn't need to be fancy, just a short-and-sweet message thanking them for the pies they baked or pizzas they fed you. Seeing your note in the mail will make their day, we promise, and puts an old-fashioned spin on the current gratefulness trend.
Treat yourself
Here's a quick reminder that saying "thank you" applies not only to others but also yourself. You work incredibly hard each day and deserve a little treat! Despite the beauty of the fall season, it can also be stressful with midterms, holiday shopping, and end-of-year work projects. Don't let yourself get caught up in the pressure, and put time on your calendar a couple of times a week to show gratitude to yourself. How this looks depends entirely on you, but we have a few pointers. Visiting your favorite nail salon for a holiday mani/pedi lets you stop outside stressors for just a moment. Plus, you can celebrate the holidays with fun black, orange, and green polishes. Other activities include going for a run, baking pumpkin cookies, visiting a pumpkin patch or even just heading to the spa for a weekly massage or facial to say thank you to yourself.