12 Habits for a Clean and Lean Year
---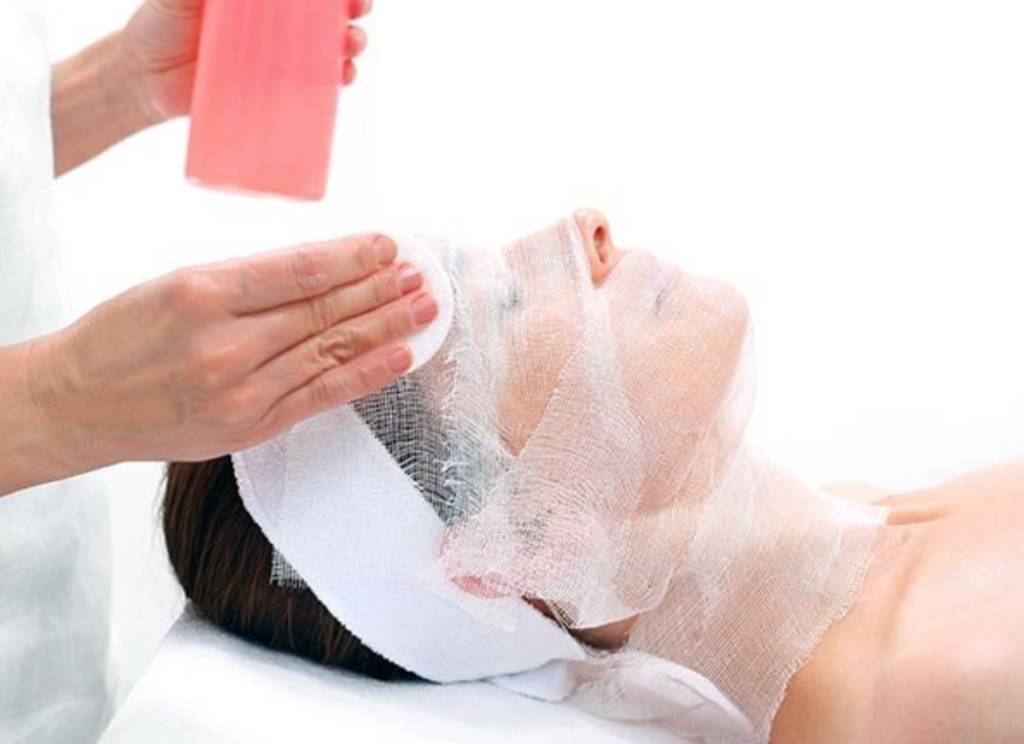 The New Year always embraces change and this year, we want to establish 12 habits for a healthy happy you. See these tips below to jump-start a healthier body.
"General body cleansing is something everyone should do on a regular basis because it helps the body's function work better," says Madeleine Marentette, author of the best-selling Grail Springs Holistic Detox: For Body, Mind, and Spirit. "When we do a body cleanse, it essentially starts to help everything to unblock and allows things to run smoother, so the whole system is functioning together as it should."
Here are 12 detox treatments to try – from signature spa therapies to DIY home remedies.
1. Lymphatic Drainage Massage
One of the first things to do is address the lymphatic and get it moving. Lymphatic drainage is one way to do just that: This therapeutic treatment – designed to boost circulation and drain trapped water and toxins from the body through the lymphatic system – incorporates gentle, wavelike movements on the face, neck or entire body.
2. Seaweed or Salt Bath
Filling the bathtub with seaweed extracts or salt for a long, well-deserving soak is not only relaxing and therapeutic, it's good for the body. The body gets filled with minerals that it's lacking and in exchange it's drawing out the toxins.
3. Salt Scrub
Like the salt bath, salt scrubs are popular detoxification methods. Detoxifying body treatments give you an edge in maintaining your weight goals when paired with a healthy diet and exercise, helping you to achieve and maintain a lean, toned and sexy body.
Body treatment featuring Dead Sea salt and mud, are high in trace elements and similar in composition to the minerals already found in the body. When we are stressed or don't have balance in our life, we tend to deplete these minerals and Dead Sea treatments help to replenish the missing elements.
4. Dry Brushing
There's no excuse not to perform dry brushing. This DIY at-home treatment is as simple as purchasing a natural bristle brush and gently brushing dry skin for just two minutes a day. Move the brush from your feet to the chest in a circular motion – always toward the heart! – to get the lymphatics moving.
5. Movement
Choose to move. If you are not moving around, that's a problem because [the lymphatic is] the first place where the toxins flush – the lymphatic system is the only system in the body that doesn't have a pump so we [have to] move and move and flush the lymphatic through moving. Fitness, walking, running, hiking and jumping on a trampoline are all excellent ways to help the lymphatic move.
6. Gua Sha
This Chinese massage technique dates back 2,000 years ago and incorporates essential oils and a green, smooth piece of jade: Through specific movements transporting the jade along the body, it helps move the lymphatic. Gua Sha is aimed at detoxifying, stimulating the immune system and reducing stress, among other conditions.
7. Sauna or Steam Bath
Sweat it out – heat promotes sweating and boosts circulation, relaxes muscles and releases toxins. Take a moment and sit in the sauna, Roman laconium and caldarium, or try a ritual like the temazcal or Turkish hammam.
8. Fango
Italian for "mud," fango is a treatment where a mineralised mud and oil or water blend is applied to the body as a heat pack and acts as an antidote to detoxify skin, increase circulation and relieve muscles.
9. Body Wrap
Full-body detoxifying treatments help overall circulatory stimulation, encourage elimination of toxins, soften and smooth skin while providing an overall sense of wellbeing. A seaweed wrap is an ideal body treatment utilising the European traditions of thalassotherapy to help detoxify the skin. Peppermint, triple mint and fresh seaweed warmed and smoothed over the body help to relieve stress and invigorate sore stiff muscles. A stimulating body massage after a detoxifying mask will further increase your circulation and maximise the benefits of a wrap.
10. Juice Fast/Cleanse
Advocates claim this short-term diet regimen encompassing fresh fruit or vegetable juices detoxifies the body, although, they're not for everyone. Of course, it's always good to note that a juice fast must be done safely for a short time only. If juice isn't your thing, try a tea designed to cleanse, relieve and balance.
11. High-Alkaline Diet
Decrease inflammation and lower the acidity in the body through high-alkaline foods, such as greens. As soon as you start moving in a high-alkaline diet, you start to detox. We recommend two seven-day body cleanses annually – which means laying off the red meat, sugar and white rice. Alternate habitual staples by using maple syrup rather than sugar and swap out white rice for brown rice. If you're a meat eater, make sure your plate comprises 70 percent greens, 30 percent protein. As soon as you do that the body starts to decrease in inflammation within two days.  People notice they experience weight loss, lose a lot of water retention and their energy levels go up.
12. Detox the Mind
Rid yourself of everyday stresses – recognize that detox and cleanse the mind is just as important as detoxifying the body. Relax your mind for a few briefs moments each day.  Whether it be meditation, sleeping, biking or simply shutting off the mobile phone etc.
At Spafinder, we're here to give you fitness tips and motivation to reach your goals. To stay updated and get access to offers and giveaways, sign up to receive Spafinder newsletters.