2021: Move Over Man Cave, the She Shed is Here
---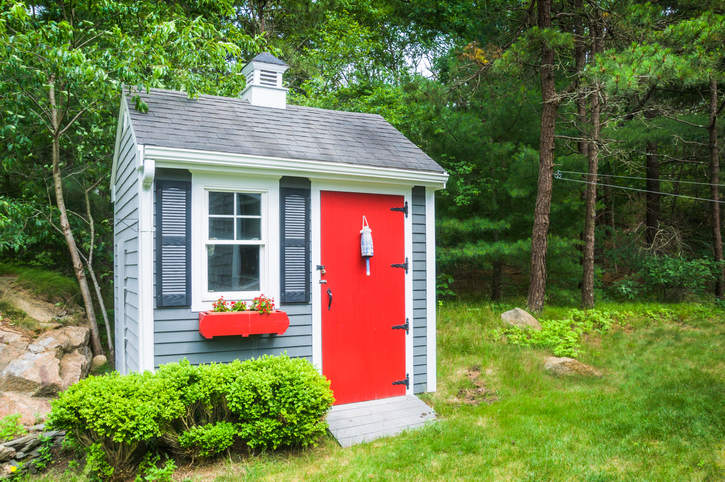 She sheds are all the rage and for good reason. We're working from home and we need some space. We want a quiet room of our own. She sheds are adorable and who doesn't want a life size dollhouse. Whatever the reason, these cozy hideaways are the answer to your escape fantasies. And they serve very practical purposes. Read more to find out how to create your dream she shed on a budget and without construction hassles.
Getting Started on Your She Shed
Photo by Country Living, Gridley + Graves
By definition, she sheds are tiny – think 80 to 180 square feet. So it's important to think about how you will use your shed before getting started. Do you need an out-of-home office? Looking for a compact space to pursue your gardening hobby? Just want to relax with a book? Invite a few friends over for a glass of wine? Once you know the purpose of your shed, the rest will fall into place.
Learn how stylist Donna Jenkins created a chic she shed where she pursues her gardening hobby.
Set Your She Shed Budget
Photo Country Living, courtesy of Hometalk
She sheds run the gambit in cost. If you already have an old shed on your property that needs a coat of paint and some DIY decorating, your budget might be in the hundreds. However, if your starting from scratch, costs can run into the thousands. If you are handy, you can find plans online – or design and build your own shed to keep construction costs under control.
On a budget? This video shows how to create a she shed for under $500. And if you are DYI-ing an old shed, set the stage with a beautiful entrance, flowers and an eye-catching paint color.
Create a Gorgeous She Shed with Garage Sale Finds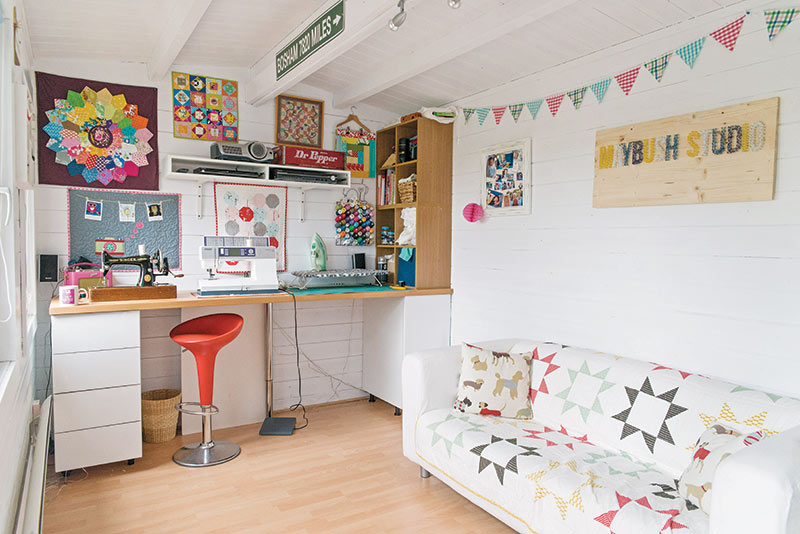 Photo The Cottage Journal
If you have a house or garage filled with treasures from your grandma's house, we say lucky you! Repurposing family antiques, flea market or garage sale finds is the perfect way to create a memorable space and relaxing room that speaks to your heart. And don't forget old linens: lightly used quilts, tablecloths, curtains and dish towels make a big statement on a small budget.
There's Even a She Shed Book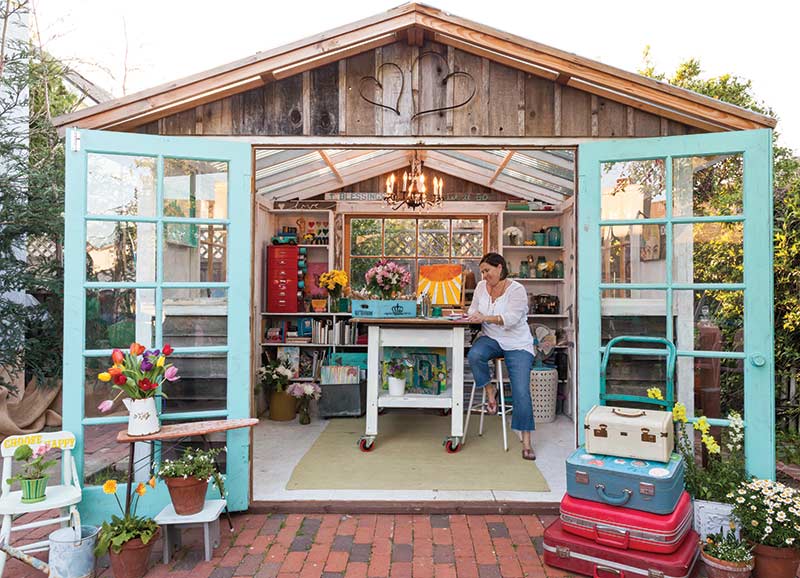 Photo The Cottage Journal
Looking for more ideas? Erika Kotite wrote the book – literally. According to The Cottage Journal, She Sheds: A Room of Your Own describes these small spaces and outlines different activities to do inside she sheds. The book is chock full of photos and info, such as cost and how long it took to build.