4 Essential Oils to Try in 2019
---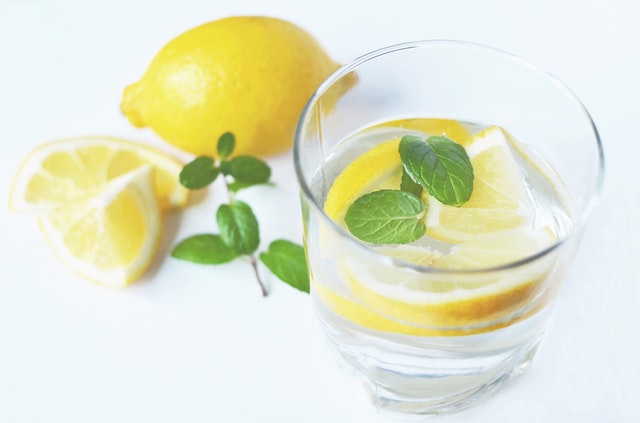 Essential oils not only smell amazing and tout healthy benefits, but they're continuing to increase in popularity—in fact, the global essential oil market is predicted to grow to $27.49 billion by 2022, up 9.6 percent from 2017, according to a recent Transparency Market Research report. Whether you're an essential oil addict or just diving into the aromatherapy scene, here are four oils we suggest trying in 2019.
Ylang Ylang

Reason: It's calming. After a busy fourth-quarter or a hectic holidays, we could all use a little calm. And while the lovely scented lavender may be the first essential oil that comes to mind as a calming substance, we also like the floral-fragrant ylang ylang. It's been suggested that this particular essential oil encourages relaxation and helps lower high blood pressure (we also like that it heals irritated skin and boosts cell turnover).
How to Use: Dilute and apply a few drops onto your skin and in your hair or add to a diffuser.
Try: doTERRA Ylang Ylang Cananga odorata, 15 ml, $47
Sandalwood

Reason: It's hydrating. We know sandalwood essential oil may seem a bit obscure, but it's the New Year, so make it a resolution to branch out and embrace new things. Sandalwood oil is ideal for irritated, dry skin (courtesy of cold winters and dropping temperatures), thanks to its anti-inflammatory properties.
How to Use: Weather winter by diluting a few drops of sandalwood oil and adding it to your moisturizer.
Try: Aura Cacia Sandalwood (in Jojoba Oil); 0.5 fl oz, $15.77
Peppermint
Reason: It's energizing. The reason for trying an energizing essential oil like peppermint is twofold: 1.) You will need energy to hit the ground running the second you ring in 2019; and 2.) Longer winter hours. It gets darker earlier in the evening, which can seep your energy and make you sleepy. Enough said. (One additional reason: Peppermint feels somewhat holiday-esque, doesn't it? Prolong the holiday season with this invigorating essential oil.)
And not only is peppermint essential oil energizing, it's said to offer various health benefits like helping to treat headaches/migraines; stomach/digestive issues; and respiratory ailments like congested sinuses.
How to use: We suggest simply opening the essential oil bottle and inhaling deeply. You'll feel invigorated immediately.
Try: Plant Therapy Peppermint Organic Essential Oil, various sizes, starting at $7.95
Lemon

Reason: It's detoxifying. Try using lemon essential oil to reboot after excessive holiday partying, overeating and hangovers. This citrusy oil has an uplifting scent (an instant mood booster) and possesses restorative and detoxifying components that tend to the blood and liver; by aiding the lymphatic system, the lemon essential oil helps the body eliminate toxins and waste.
How to Use: Add one or two drops to your glass of water.
Try: Young Living Lemon Essential Oil, 15 ml, $15.13
*Note: Some essential oils are not suitable for infants and children or those who are pregnant or breastfeeding. Consult your physician beforehand.
Find locations for aromatherapy massage across the U.S.
Give the gift that says I care with a Spafinder Gift Card.