4 Ways To Keep School Days Relaxing
---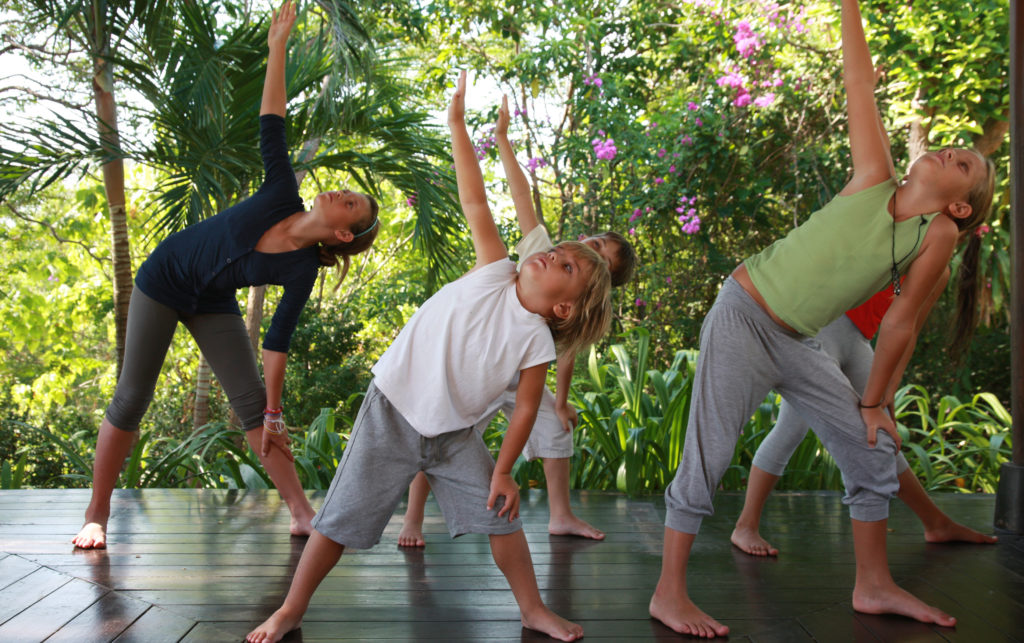 Savvy parents and caregivers know that raising healthy, happy children means more than just teaching them to eat their vegetables or looking both ways before crossing the street. Our kids are bombarded with unhealthy food choices, an overload of technology and screens and the hundreds of stressors that plague all of our lives. Playtime is threatened by over- scheduling; recess is endangered because of high-pressure testing; and childhood obesity and Type 2 diabetes (once a disease for our parents and grandparents) are global epidemics. All of these lead to a stress overload for you, the kids in your life – and their teachers.
"Parenting Well" in Spafinder Wellness 365's 2016 Spa & Wellness Trend Report shows how tuned-in adults can look to the same spa and wellness therapies and techniques they've relied upon to improve their own lives to help kids relax and be well. Here are four tested techniques that can help children combat the stress that grows out of increasingly competitive school environments,
Photos Courtesy of Six Senses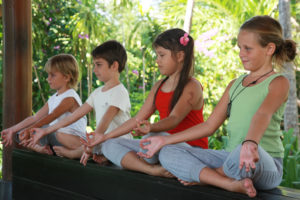 1) Mindfulness: Effective & Easy to Learn
A popular new term in child rearing is self-regulation, where children are taught to control and guide their own thoughts, behaviors, and feelings. Mindfulness is a highly effective technique many adults have been practicing for years and mindfulness and meditation help students to not only handle stress, but also to develop socio-emotional skills.
Oakland-based Mindful Schools trains adults online in a curriculum geared specifically to teaching mindfulness to K-12 youth, and since 2007 the organization has reached over 300,000 children in over 60 countries. The David Lynch Foundation implemented its first Quiet Time school meditation program in Los Angeles in 2010 with stellar results. Across the board, these programs have reduced school violence, improved students' attitudes, and increased academic scores.
Check out mediation programs for kids online and in your community, and you can easily start your own meditation program at eMindful. If you want to start a meditation program at your kids' school, contact the David Lynch Foundation or the Mindfulness in Schools project. Other parents, teachers and kids will thank you for bringing this highly effective tool to their lives!
2) Take to the Mat
The benefits of yoga are well documented, and as the dozens of famous child yogis on Instagram can attest, you're never too young to start. And yoga studios and retreats in almost every community are getting in on the action, with family packages and lessons on integrating yoga into a child's daily routine.
Yoga offers children calm, focus, and fitness, but beyond its general wellness benefits are its merits as serious therapy. Since 2011, the Children's Hospital in Colorado has run a highly regarded yoga therapy program for children with a wide variety of physical, developmental, emotional and psychological issues. According to Louise Goldberg, author of Yoga Therapy for Children with Autism and Special Needs, "Yoga therapy affords children an opportunity to play and learn in an environment that embraces their uniqueness and supports their strengths," she writes. "It's a therapy that meets children wherever they are."
There are scores of yoga for kids programs on DVD and online, and it's easy to introduce your child – and your child's school – to the benefits of yoga. We recommend taking a family yoga break after school or before bedtime – we think you'll soon be experiencing less stress.
3) Body Work Instead of Homework
Kate Russell, a LA-based Gyrotonic® and Gyrokinesis Method® instructor, notes that young athletes and dancers' bodies are often stressed because the trend towards early specialization in a sport and intensive training or practice can damage young bodies–a big topic of discussion in the fitness industry. In-Spiraling (Los Angeles) director and neuromuscular healer Jessie Rice adds that he is seeing "tech-neck" and other technology-based ills in children as young as three years old. "Looking down at iPads and phones creates a strain in their necks and affects their spines, sometimes even causing a hump." Rice said that he has treated toddlers experiencing severe muscular pain and that many children "mimic" the same posture as their parents, which too often results in life long pain and disability.
Other wellness practitioners agree that you can never be too young to take care of your body. It's important to recognize physical issues that may be developing in children and to teach them how to stretch, take breaks from screens and the importance of healthy posture. Many parents also seek out licensed massage therapists who are qualified to work with children. After all, a healing massage is therapeutic for us–why not extend the benefits to the children in your life?
4) Take Care of You
Last but not least, it's important to reduce stress in your life and teach your children the importance of relaxing and living a healthy lifestyle, from infancy on. Add a mindfulness practice to your life, check out a yoga class at Spafinder.com and take a spa break to sooth your tired muscles and clear your mind.
It's important to remember that stressed parents and teacher lead to stressed kids: Even more fragile than a child's physical health is his or her mental health, and anxiety, stress, and depression are on the rise amongst our youth. In a 2013 survey by the American College Health Association of 100,000 students, 51 percent reported feeling overwhelming anxiety, 60 percent felt very sad, and 84 percent felt overwhelmed by their responsibilities. While the causes may be complex—pressure to succeed, traumatic home lives, the overuse of technology, poor diet and exercise, etc.—the effects are simple: unhappy, unhealthy children. But by recognizing that stress is an issue for everyone – and applying the tips above – we think you'll see positive results.