5 Fresh Starts for Fall
---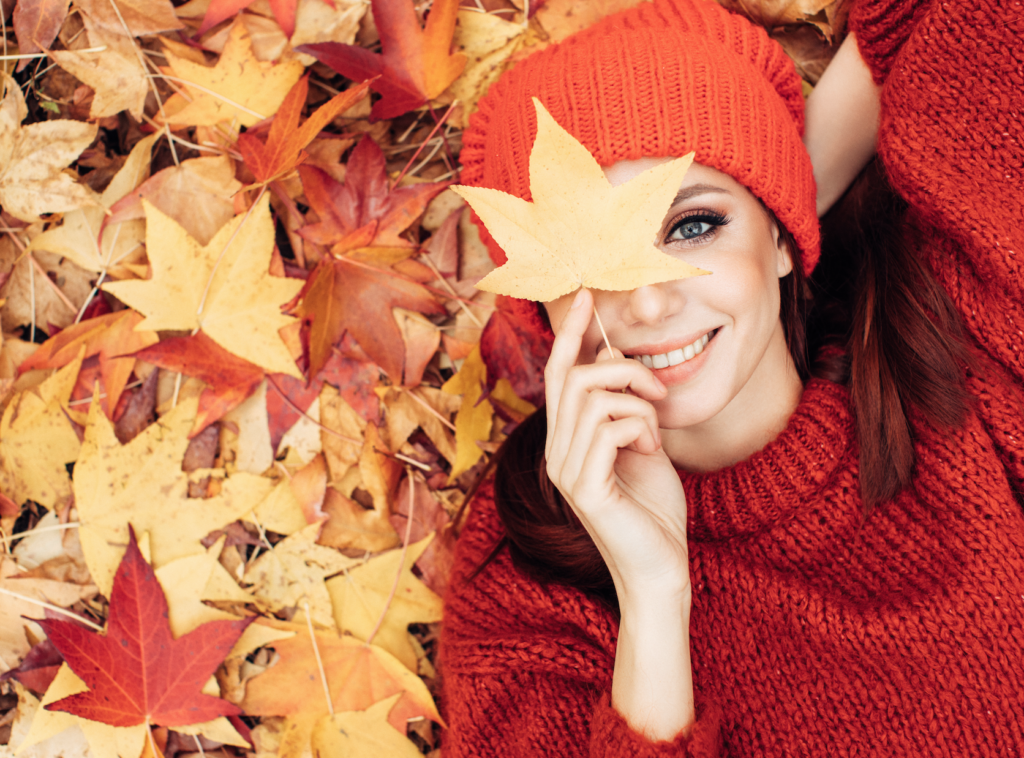 Fall is creeping in: pumpkin spice lattes are ramping up, the weather feels a little bit cooler and Halloween decorations are on the shelves. Fall means colorful leaves, cozy sweaters, warm drinks and new beginnings so it's easy to see why it's our nation's favorite season.[1] Here are five tips to make this fall your best one yet.
Practice Hygge and Celebrate the Little Moments

Hygge (HOO-gah) is the Danish and Norwegian word for a mood of coziness and comfortable conviviality with feelings of wellness and contentment. With fall's cooler weather approaching, you can experience hygge when you snuggle up under a blanket, heat up a teakettle and allow your mind to relax. Or when you cozy up with friend and watch a movie, that's hygge. The idea is to get a fresh start on life by slowing down and enjoying the small things in life.
Switch Up Your Fitness Routine

Summer is always a flurry of activities: BBQs, beach days and new adventures. Constantly being on the move means you are automatically more active than most seasons. And somehow it's easier to get to a workout class because going out doesn't mean bundling up and racing through a snowy parking lot. So use the fall season to get a fresh start on your fitness routines. Find a workout video online that you love or invite a partner to hit the gym with you. You'll find it's easier to keep fit if someone else is willing to brave the colder weather with you.
Get Prepared

While extreme weather can hit at anytime, fall weather is a nice reminder that winter is around the corner. Enjoy the cooler days to do some prep work around your home. If you drive, be sure your car is ready for winter. Recheck your emergency supplies for expiration dates and go over your emergency plan with your family or roommates. Don't have one? Create one. If it stresses you out, just practice some hygge and whip up a hot chocolate (all in the name of wellness, of course). Then get back to creating that safety plan.
Go Back to School

Fall means learning is in the air. Back to school sales pop up in stores and yellow school buses find their way back into your morning commute. Get inspired by these little scholars and commit to learn something new. Tackle a new recipe in the kitchen or learn a new language through a gaming app like Duolingo–or sign up for a new class at a community college. Shaking up your old routine is a great way to finish summer on a high note and start a new season off right.
Find a New Beauty Routine

Summer can wreck havoc on your skin–sun damage, too much partying…you know the drill. Fall is the perfect time to get a fresh start on your skin care. Treat yourself to a facial at your local spa and ask the skin care specialist to recommend a daily routine that works for your skin.  Follow her recommendations and we think you'll see a big difference.
Give a fresh start with a Spafinder Gift Card
Discover special spa offers and promotions.
[1] YouGov, "Fall is favorite season for most Americans; 33% in Heartland least happy with the weather," Kate Palmer, June 2013