5 Life Lessons to Learn from Gisele
---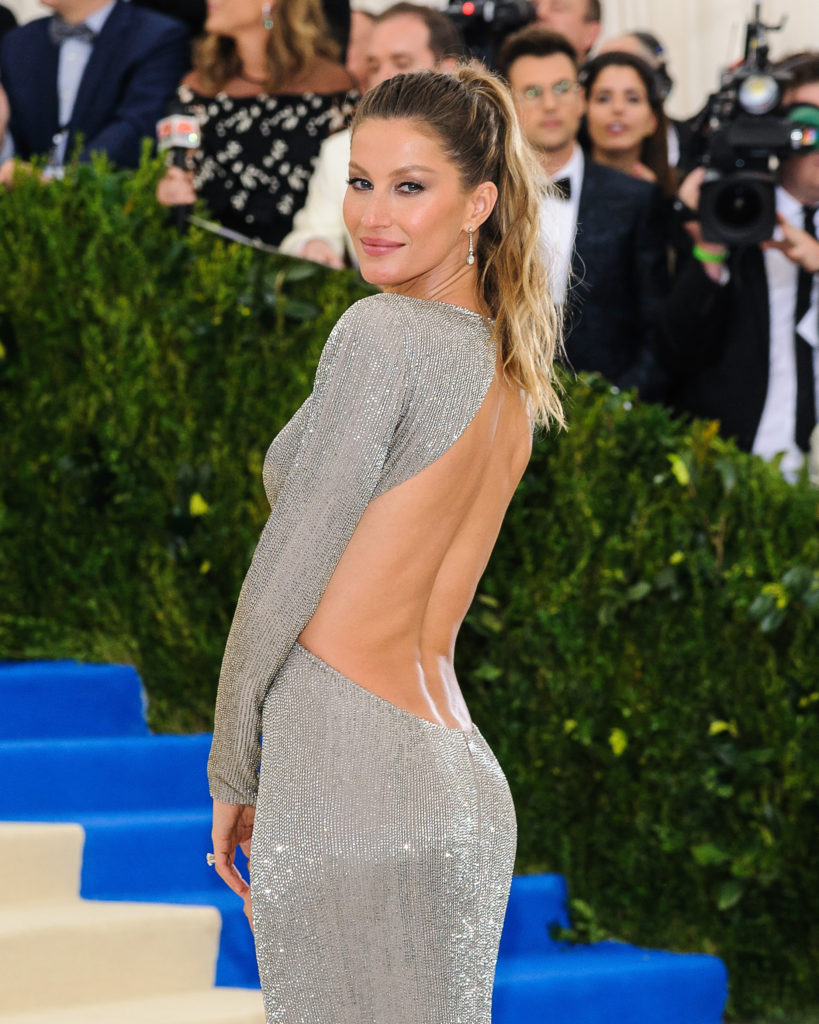 Gisele Bündchen is more than just a supermodel. She was the highest paid supermodel for 15 years, until Kendall Jenner took the throne in 2017. Plus, she's a Brazilian icon, married to NFL star Tom Brady and a mother.  However, like all of us, Gisele has faced challenges in her life. She recently shared her regrets, joys and sorrows in her new book "Lessons: My Path to A Meaningful Life."
Take Ownership of Yourself
Gisele regrets getting breast implants – not because of how they look but because she had implant surgery to make other people happy.[1] As she wrote in her book, Gisele felt self-conscious about how her breasts looked after giving birth to and breastfeeding two children. But she wishes she made the decision for herself rather than for other people. The lesson? Ultimately you can't satisfy everyone – but you can satisfy yourself.
Exercise to Stay Sane
Gisele Bündchen recommends exercising to have a healthy, good-looking body but she also uses a fitness routine to keep her mind healthy.  The supermodel has suffered from anxiety and reveals that she began a gentle yoga practice when she had panic attacks in her 20s. [2]  The lesson? Exercise is an essential part of staying calm and focused.  (Find yoga classes near you.)
Know Your Own Body
Gisele didn't listen to her doctor when he advised against a home birth of her son and pushed for a scheduled C-section. However, she insisted on doing what was right for her. The birth went smoothly and she's happy with her decision except for one thing – next time, she said she would get a bigger bathtub. The lesson? Trust your feelings about your body but if you're thinking about a serious undertaking like a home birth, get medical advice and have expert help.
Nourish You
Gisele believes in finding food that nourishes your body and suits your lifestyle. While she's tried going vegan several times, she became anemic and now eats meat twice a month and fish once a week. However, Gisele still follows a mostly vegetarian lifestyle and avoids dairy. The lesson? Find food that works for your body and don't chase diet fads.[3]
Find a Partner Who is Ying to Your Yang
In her book, Gisele says her relationship with football star Tom Brady works because they compliment each other rather than agree with each other. "My husband is rational, analytical and a man of few words. I'm emotional, intuitive, changeable and a woman of many words. I've learned a lot from Tom," says Gisele.[4] The lesson? Like the Chinese concept of Ying and Yang, the best partnerships are often people who find a partner with qualities they lack rather than what they have.
Photo Editorial credit: Sky Cinema / Shutterstock.com
Give joy with a Spafinder Gift Card
[1] USA Today, "From breast implants to life with Tom Brady: 5 'Lessons' from Gisele Bundchen's book," Erin Jensen, October 2018
[2] Insider, "Gisele Bündchen stays in shape with yoga and surfing — here's her specific routine." Olivia Sing, October 2018
[3] Insider, "Gisele Bündchen's diet went from cheeseburgers and fries to 'whole food'— here's what she eats to maintain her famous figure," Olivia Sing, October 2018
[4] USA Today, "From breast implants to life with Tom Brady: 5 'Lessons' from Gisele Bundchen's book," Erin Jensen, October 2018
Photo Editorial credit: Sky Cinema / Shutterstock.com