Acupuncture- the answer to stress relief, inflammation reduction and more
---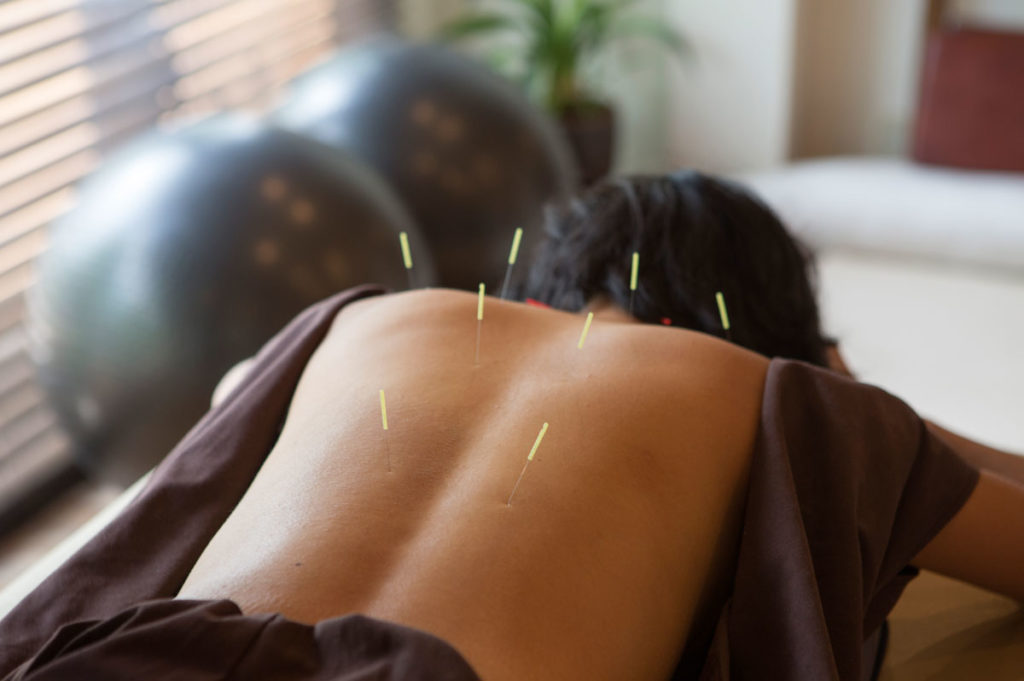 You've probably read about the practice of acupuncture, and you may be a fan of this ancient healing technique. But just what is acupuncture and why are more and more medical professionals–and beauty experts–recommending you have needles placed in your skin?
According to Natural Standard, the international wellness research organization, the practice of acupuncture originated in China 5,000 years ago. Today it is one of the main pillars of Chinese medicine and is widely used throughout the world by medical doctors and other wellness practitioners to treat a range of medical ailments, including pain, addiction, allergies, fertility, gastrointestinal issues, headaches, insomnia, stress and more.
During your session, the acupuncturist will insert very thin needles of various shapes into the skin at specific meridians, or energy centers, with the aim of stimulating acupoints, which are said to influence the flow of Qi (chi) or energy flow to those areas.[1]
If the thought of needles makes you squeamish, it's good to know acupuncture needles are extremely fine and flexible and administered just underneath the skin. While you might feel a slight tingling sensation, many say the practice is completely painless.
Is acupuncture safe and effective?
There are numerous medical studies showing that acupuncture is safe and effective for a number of physical and psychological conditions, and the Global Wellness Institute reports[2] that the American College of Physicians has issued new guidelines for patients with lower back pain, recommending patients try safe alternative approaches like acupuncture, massage, exercise, tai chi, heat wraps or mindfulness/yoga first – and prescription drugs only as the last resort. As NBC News reported, this may represent a big change for doctors, who often turn to pills first to treat pain.
Natural Standard notes that research on the effectiveness of acupuncture has special challenges, including the diversity of approaches and differing skill levels between practitioners but it gives acupuncture high grades to treat a variety of medical issues, including chronic pain, post-operative pain and nausea and fibromyalgia, and reports it can be effective for anxiety, asthma and depression.
The Beauty of Acupuncture
Acupuncture facials or "AcuFacials" have also gained in popularity. Therapists use the same type of fine, sterile needles, which are inserted into specific points on the meridians and are said to increase blood flow and send nutrients to the skin.
During the AcuFacial, many therapists also place needles on the body to help with stress levels, pain, insomnia, etc. or anything else that is currently bothering the patient. (One of our editors tried an AcuFacial and reports her skin looked better after the session and was more elastic. Plus, she was so relaxed she felt like she had slept for hours…also a beautiful thing!)
Where To Find an Acupuncturist
If you are looking for an acupuncturist to treat a medical issue, your doctor or health care provider can make recommendations.  And there are many spas around the world that provide the service as part of their menu of therapies and treatments. You can also use a Spafinder Gift Card to book a session.
[1] Wellness Evidence, http://www.wellnessevidence.com/spafinder/acupuncture
[2] Global Wellness Institute, "Brief: New Back Pain Guidelines," March 2017.