"Are You There, God? It's Me, Margaret" Is Finally a Movie
---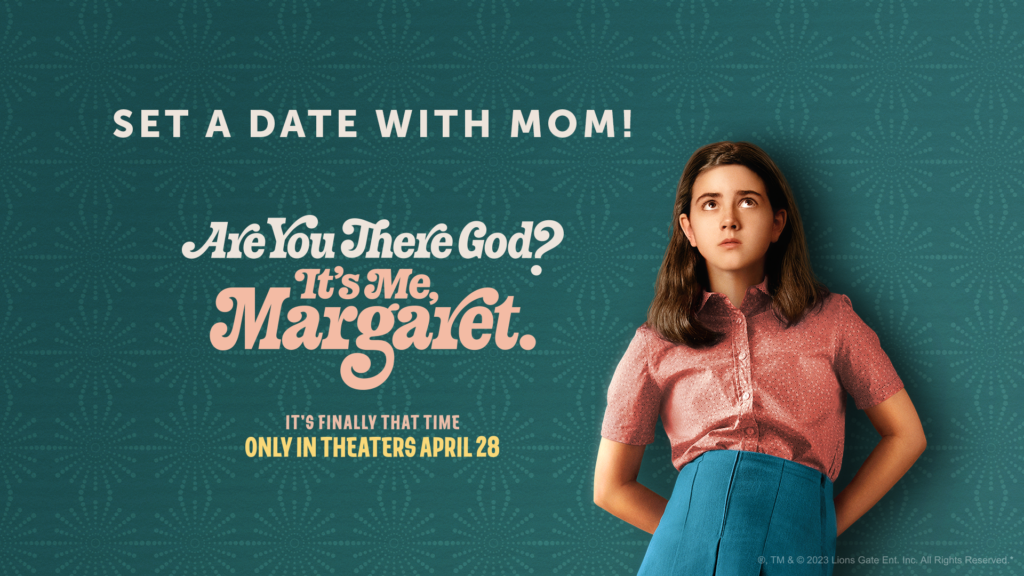 The long awaited Are You There, God? It's Me, Margaret is finally on the big screen. Remember your first crush, our first kiss, the first time we had to buy tampons or pads at the convenience store. For those of us who've misplaced this memory, Are You There, God? It's me Margaret definitely rekindles those emotions.
When the book was published in 1970, Judy Blume's frank conversations about menstruation, sex and bras became a turning point for many girls. Read by flashlight under bed covers and disguised in plain brown wrappers, the novel was considered a coming-of-age icon. However, it also generated criticism from some who had issues with the book's personal topics.
Over fifty years later, the conversations continue. Lionsgate entertainment is releasing the film version of Blume's  best-selling book, which will be in theaters April 28th.  Here's what you need to know.
Putting a Spotlight on Women's Health and Wellness
Periods, pushup bras, tampons, awkward gym shorts, well it's all there and it's all part of the make up of most women who have experienced puberty. Almost everyone remembers the first time they read Are You There God? It's Me Margaret and the difference Blume's book made in their lives.
Today, Spafinder continues to help women and girls increase their wellness knowledge through open conversations about their health. We think seeing Are you there God? It's me, Margaret with your mom or grandma is the perfect way to revisit the film's personal moments or experience them for the first time. You'll share a lot of laughs as Margaret navigates her new womanhood!   This includes topics that were once taboo, from mensuration to menopause.
The Skinny on the Film
In Lionsgate's humorous big-screen adaptation, 11-year-old Margaret (Abby Ryder Fortson) is uprooted from her life in New York City. Sent to the for the suburbs of New Jersey, she experiences puberty with new friends in a new school. She relies on her mother, Barbara (Rachel McAdams), who is struggling to adjust as well, and her adoring grandmother, Sylvia (Kathy Bates), who isn't happy they moved away. She also likes to remind them every chance she gets.
We don't want to kiss and tell, so we'll leave the rest up to you. Watch the trailer below.
Share Your Personal Moments
Join the trip down memory lane. Spafinder is inviting wellness enthusiasts to share their defining moments, such as puberty, motherhood, first love, loss and faith, by recording and posting #MargaretMoments on IG or Facebook.
And we think a spa day with the moms in your life is also the perfect way to celebrate your relationship and share personal memories and moments.
Learn more about Spafinder's Are You There God? It's Me Margaret campaign.
Prepping for the film? Until May 15, use promotional code Mammamia to receive a special discount on your Spafinder Gift Card.
---