Black-ish Super Mom Tracee Ellis on Growing Up and Making Your Own Choices
---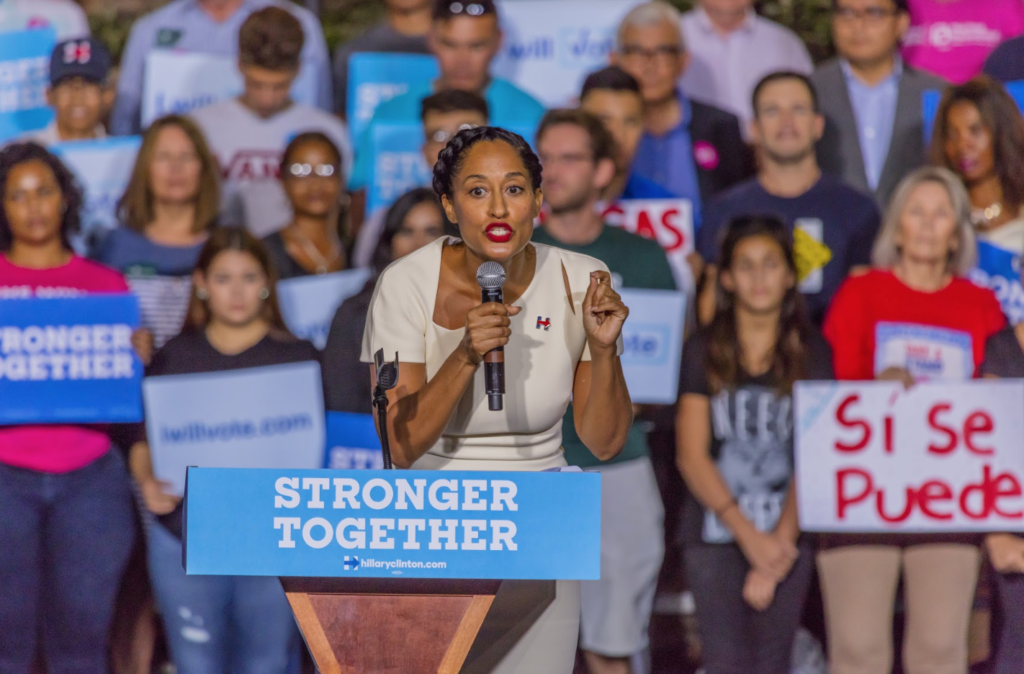 Star of ABC's hit show "black-ish" Tracee Ellis Ross makes headlines by advocating for women who choose not to marry or have children.  But her advocacy for being you extends beyond relationships and having babies. Learn how Tracee realized her life was her own and why she believes understanding what you really care about is more important than money or fame.
True Confessions of a Super Star

In a conversation with Michelle Obama covered in the New York Times,[1] Tracee said that when she was a little girl, she asked herself…"am I good enough?" Although she grew up in a famous, wealthy family–and became successful–her self-doubts continued.  And as she grew older, she discovered a painful truth: even if you have a stellar career or are a fantastic aunt, if you aren't married or have kids, you can be seen as a failure.
Then, about two years ago, Tracee realized that her life was her own to live and she didn't have to ask permission to make her own choices.  However, in her speech at Glamour's 2017 Women of the Year Summit, Tracee acknowledged, "… it takes a lot of courage to live your life the way you choose to without giving into pressures and expectations."[2]
Words of Wisdom

Fury is OK Tracee believes being furious about what you care about is OK. In a TED talk, she noted, "As women, we're told we're not supposed to be angry. So what do you do when you're pushing up against that fiery feeling?" She recommends that being furious in a constructive way can be smart and productive, as long as you handle it appropriately.
She Didn't Wake Up This Way Tracee also debunks the popular phrase, "I woke up like this." In an In Style interview[3] she points out that she works out hard, takes care of her skin and most importantly, has learned how to say "no." "It's knowing yourself so you can make choices that are an expression of you. That's self-care."
Choosing to Be Alone In the same article, Tracee says "choiceful solitude," is one of her favorite things. This could be reading or gardening or just going through her closet and playing dress-up. She likes to have friends but prefers to travel by herself. As she says, "…silence feels like a warm bath."
Say I Care with a Spafinder Gift Card
[1] New York Times, "Michelle Obama and Tracee Ellis Ross on the Power of Women's Stories," Philip Galanes, November 2018
[2] HuffPost, "Tracee Ellis Ross Has An Inspiring Message For Older Single Women Who Don't Have Children," Chloe Tejada, November 2017
[3] In Style, "At 45, Tracee Ellis Ross Is Living Her Best Life," Rob Haskell, November 2018