Celebrate the Imperfections of Instagram Life with Celeste Barber
---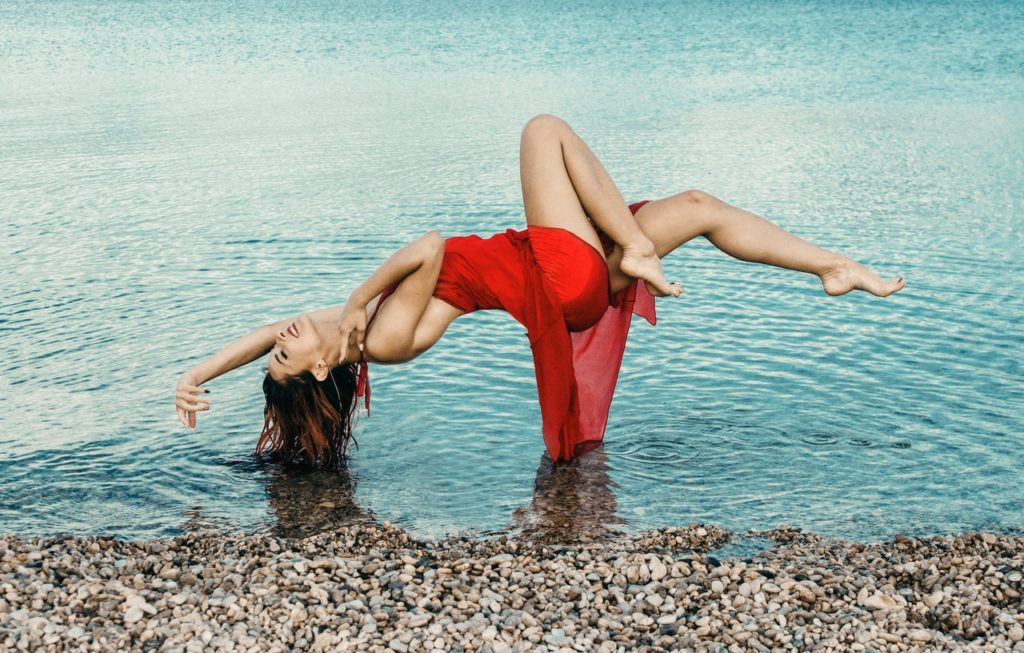 Have you ever flipped through Instagram and felt overwhelmed by the beautifully posed photos of picture-perfect celebrities? You might start to wonder why you aren't spending your days in glamourous situations, swanky bars and wondrous vistas. After all, why are you stuck in the daily doldrums of slogging in your office cubicle, carpool pick-ups and laundry? We recommend you head on over to Australian comedy queen Celeste Barber's Instagram page where she recreates those totally natural (yeah, right) celebrity photos.
From Mom to Model
The famous comedienne has earned over 1.2 million followers with her hilarious homages to celebrities' Instagram feeds. Where Lady Gaga might perfectly pose on a paddle board, Celeste does a belly flop. Where a model poses in a stunning empty pool, Celeste snaps a photo of herself standing in a bathtub. When a gorgeous woman gracefully sticks her head out of a car window it becomes a quick glam snapshot. However, the wind buffets Celeste and she looks more like a dog on a joyride.
Celeste's gleeful take on celebrity Instagram culture is a welcome reminder that those so-called candid shots are often the result of professional photoshoots with lighting, make up and (gasp) Photoshop. Plus no one knows how long it took to take the perfect image to post.
Perfect Is Only Surface Deep
This 'perfection is the norm' culture is taking a toll on our health and wellness, especially for teenage girls. The lack of transparency on these photos creates unhealthy expectations in terms of beauty. Of course, this isn't a new problem. People criticized magazines, runway models and even Barbie for creating unrealistic beauty standards long before Instagram came into play. However, Instagram offers a constant stream of images. Plus, instant feedback with likes and direct messages builds self-esteem or destroys it.
Enter The Duck Syndrome
Experts are coining these picture-perfect personas as the "duck syndrome."  Think of it this way: a duck appears to be perfectly gliding across the pond but its feet are frantically peddling beneath the surface, struggling to stay afloat.[1]
Enter Celeste who opts to show the duck's struggling feet rather than the smooth graceful gliding. And people are loving it. Her posts remind us to give ourselves a break, put down the phone and enjoy your friends and family unplugged and without photos. Because those moments are worth way more than a like.
But yes, if you have a moment, give the 'funniest woman on Instagram' a like. She would certainly appreciate it.
Sign up to receive insider tips, luxury destinations and more.
Purchase a Spafinder Gift Card–perfect for every occasion!
[1] https://childmind.org/article/social-media-and-self-doubt/