Computer Nerds: Reboot at L.A.'s Burke Williams
---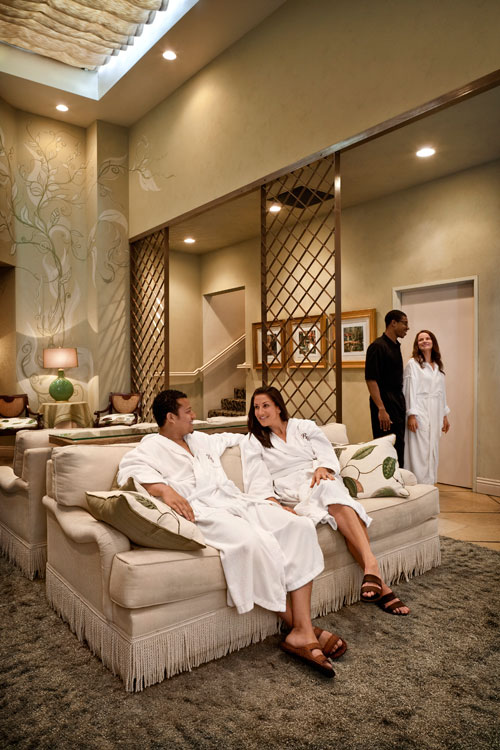 I don't know how it is in the rest of the United States but Culver City, California-based Burke Williams tops the spa charts in Los Angeles. All you have to do is utter "Burke Williams" and you'll find that everyone has either been there or desperately wants to. It's hard to find such universal and lasting popularity in a town that picks up a new fad every few minutes.
So when I was assigned by the Club Spa editors to try out their new Dot.com massage enhancement, I was curious and incredibly excited. The new Dot.com enhancement, an add-on to the regular massage menu, is specially designed to relieve the stress and tension we all develop from working at a computer. The enhancement uses customized stretching and targeted massage to eliminate knots and realign the body.
To say this treatment is right up my alley is an understatement: I'm the type of person who walked into a spa with a laptop in the trunk of my car, an iPad in my purse and my smart phone permanently glued to my left hand. I even panicked a little when the receptionist told me that I couldn't use my cell phone past the lobby.
Once I detached myself from my technical devices, I was able to enjoy one of the most relaxing massages I have ever had. The Dot.com enhancement feels a bit like a physical therapy session as the massage therapist uses tools to stretch your upper body and really find relief from those long hours typing away.
"We are thrilled to offer an innovative and therapeutic service that targets the stresses that our daily activities cause on the body," says Karen Weaver, director of client impact at Burke Williams. "The Dot.com massage technique gives guests immediate results, and, with ongoing treatment, will produce lasting improvement in posture."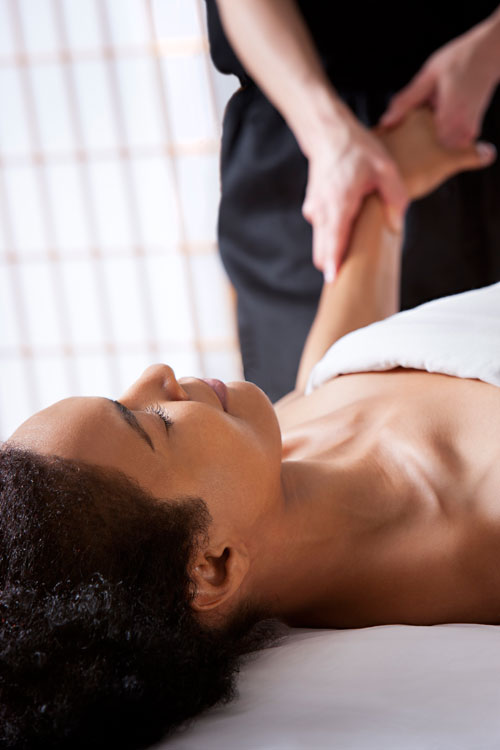 Karen is right; the massage left me feeling relaxed and less compressed, even taller than before. Since it's an interactive massage with a focus on results, be prepared to really work through those knots. The combination of a 55-minute deep tissue massage and this enhancement is a solution to aches and pains in your back, shoulders, chest and neck, and it's the type of massage that stays with you, defending you from future tension and stress. If you prefer softer, lighter massages, this might not be for you but if you want serious relief from hours spent at a computer, definitely get the Dot.com enhancement.  That is, if you can tear yourself away from your computer for long enough to enjoy it.
In addition to a full menu of treatments, Burke Williams has wonderful facilities.  Definitely plan to spend time before and after your treatment to enjoy the saunas, steam rooms, mist rooms, Jacuzzis and quiet rooms. Not to mention cup after cup of cucumber lemon water.