Cure Your Sunday Scaries with the Calm App
---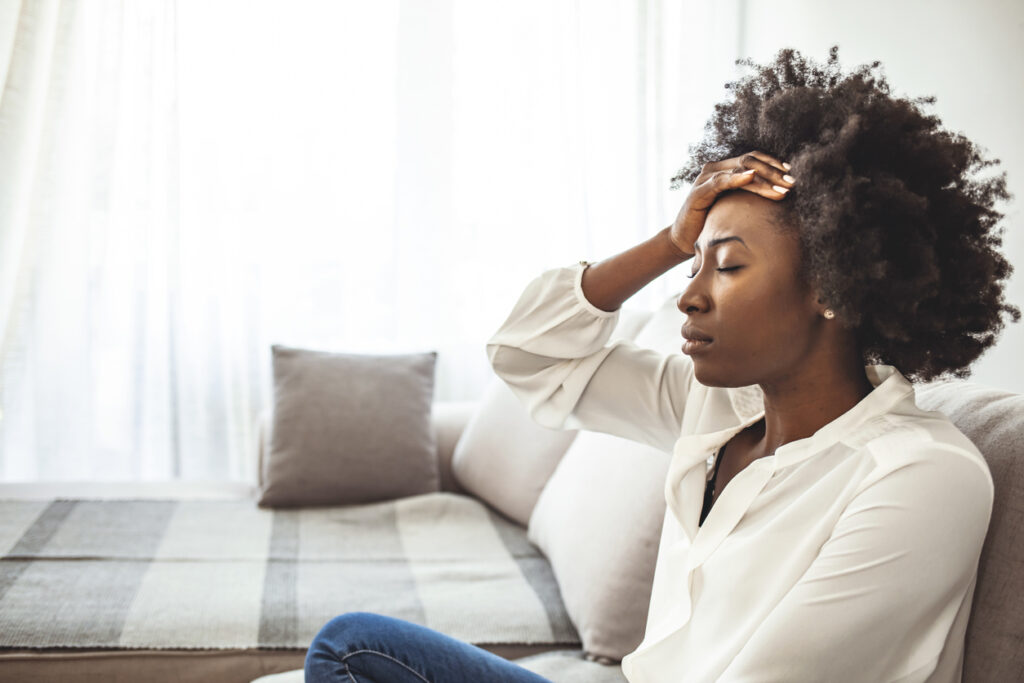 As the sun dips, your anxiety grows. What should be a relaxing night to recharge before your work week begins on Monday is instead causing you to panic and stew. You have a case of the Sunday Scaries—a bad one. But the unpleasantness of a Monday and the looming hustle and bustle of the work week shouldn't ruin your weekend. Here are a few ways to combat your weekly anxiety spiral.
Use Sunday to Prepare for Your Week
We've all been there. Because we don't want Monday to come, we tend to stay up too late on Sunday to avoid the inevitable. Then when morning comes, you are already starting your week exhausted, stressed and overwhelmed. Instead of running away from your problems, tackle them with a Sunday prep day.
Use your day to meal prep for your week and pre-pack a bunch of lunches and breakfasts to make your morning routine go smoother. Plus, a little planning will mean you won't be tempted to run out and splurge on an unhealthy lunch during your work day. You'll finish out the week feeling healthier and happier. Plus you'll know that your money can now be spent where you want it. Not just at the closest lunch offering your office has to offer!
Plan out your outfits for the week as well. And even pre-pack your bags so everything is ready for you to run out the door. That way you can spend your Monday morning getting centered and focused for your day with stretches, yoga or just quietly sipping coffee. This will give your week new meaning and your Sunday will be filled with purpose as opposed to anxiety.
Tackle Stress with a Meditation Practice
Sunday Scaries is our minds racing with all the things we have to do in the week to come or obsessing about all the things you haven't accomplished in the week prior. This is a sign you need to stop and refocus. The Calm App has amazing meditation practices that will allow you to do anything from calming yourself down to pumping yourself up. Check out their offerings for work and for home here.
It's important to not try to push through your feelings but rather acknowledge and address them straight on. And you will be surprised at how just a five minute meditation can settle your body for hours and allow you to enjoy your Sunday—and maybe even your Monday!
When Sunday Scaries Get Scary
If slight Sunday dread is turning into something more and you are experience extreme anxiety, stress and even vomiting, that's a sign that this isn't your normal Sunday Scaries. This is a sign of something more. Listen to your body and address the fact that you might need a big change in your life— a new job, a big move, a relationship shake up. While making these large shake ups are terrifying, staying in your life as you have it now is now so unsustainable your body is physically rejecting it. It's time to listen and take note.
Teach Your Children to Self-sooth with Calm
You can even introduce your kids to Calm and start teaching them how to self-regulate their emotions at an early age. The meditation app Calm offers guided calming sleep stories featuring favorite characters from Peppa Pig to the Minions. This is a great place to introduce the idea of settling down and self-soothing yourself. Teaching a child to shut off the craziness of the day and lull themself to sleep unaided is an important skill.
Calm and Spafinder Mean Everyday Wellness
It's important to prioritize emotional wellness on Sunday or any day of the week. Learning how to regulate emotions can might be the most useful tool a human can learn. As it sets you up with a huge toolbox of techniques to deescalate emotionally stressful situations and navigate the rough waters of life.
This is why we here at Spafinder have partnered with Calm, the leading mental wellness brand, to bring the app to subscribers at a discounted price through January 31. The offer, which is a first for Spafinder, is available to those who subscribe for Spafinder's bi-monthly newsletter—whether you are a new subscriber or an existing one. The special promotion is 50 percent off Calm's annual $69.99 subscription and available to Spafinder subscribers. The discount is solely for new Calm Premium members. And to reward existing newsletter subscribers, Spafinder will distribute a Calm promotional communication to ensure that everyone has a chance to focus on their mental fitness.